Hunter Legacy Fund Makes Historic Conservation Investment in SCIF's African Wildlife Consultative Forum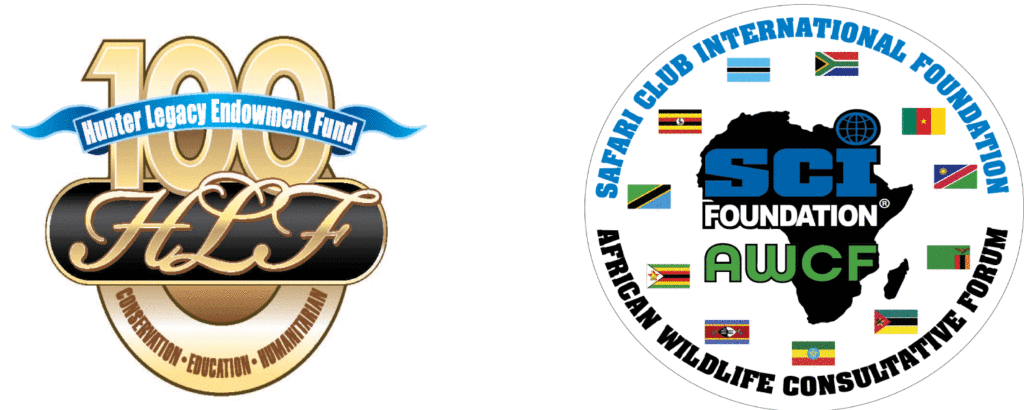 The Hunter Legacy 100 Fund (HLF) has just awarded Safari Club International Foundation (SCIF) nearly $500,000 over the next 5 years for the organization's flagship activity in Africa, the African Wildlife Consultative Forum (AWCF). This grant represents the HLF's long-term commitment to and a historic investment in SCIF's conservation capacity in Africa.
"After 20 years of SCIF's leadership in Africa, we are so grateful to the HLF for securing the future of this critical program"

Joe Goergen – AWCF lead organizer & SCIF Conservation Manager
AWCF has a unique history that is equally unique in being under SCIF's banner. The event services Africa first and foremost, including the government wildlife management agencies, professional hunting associations, and community-based organizations that make up the country delegations to AWCF. The agenda is about conservation and has proven integral to developing some of SCIF's major research projects in Africa such as our new leopard strategy. AWCF is also valuable to our work to promote sustainable use policy at CITES, SCI/F's relationship with the African hunting industry and rural communities, and for international affairs on trophy permitting with SCI and importing authorities.
"AWCF is of the highest importance to SCIF and it is our top priority to our mission in Africa!"
"With this funding, we will take AWCF to new levels together with our African partners."

Brook Minx – SCIF President & HLF Donor
HLF's funding will allow SCIF to continue to provide the valuable AWCF venue and expand the meeting's scale of attendance and scope of agenda activity. This year, SCIF will celebrate AWCF's 20th anniversary in Maputo, Mozambique. Learn more about the AWCF event and this year's forum at www.awcfinfo.org or follow SCIF's communications for more updates.
The HLF endowment was created in support of SCIF projects in wildlife conservation, outdoor education, and humanitarian services. The fund has been a major investor in these mission areas having invested nearly $6 million since 2006.