SafariCare Bell Family Blue Bags

Giving back to communities is an SCI/F family value. SafariCare Blue Bags are filled by chapters, individual members, church groups or even groups of schoolchildren or scouts. The contents may include medical, educational, and other relief supplies, or clothing and toys. The Blue Bag is taken to remote areas of the world by hunters who have planned hunts in these regions. The supplies are delivered directly to villages, clinics, orphanages and schools, doctors, caretakers and teachers to use with people in need. SCI and SCIF, like so many organizations, put forth enormous effort each year to help improve the quality of life throughout the world.
Enjoy Blue Bag Stories From Around The World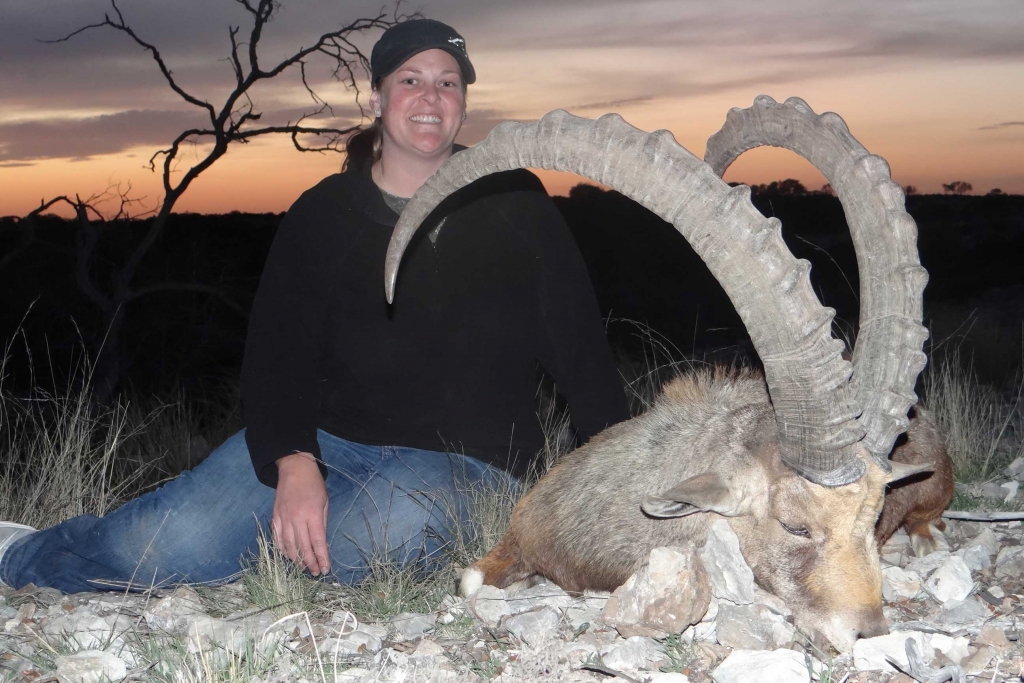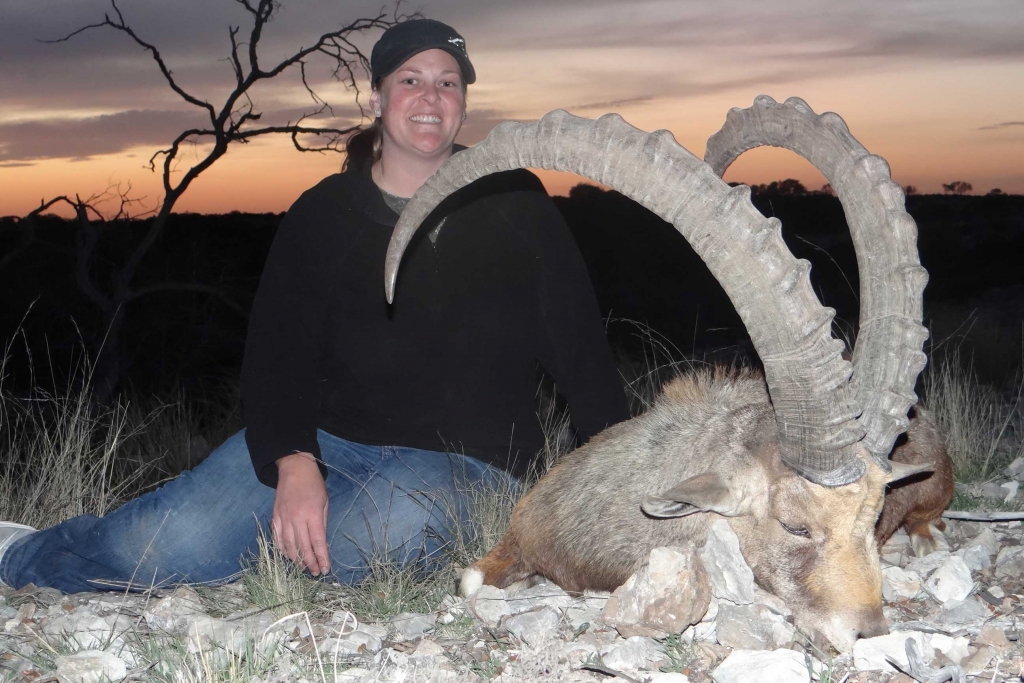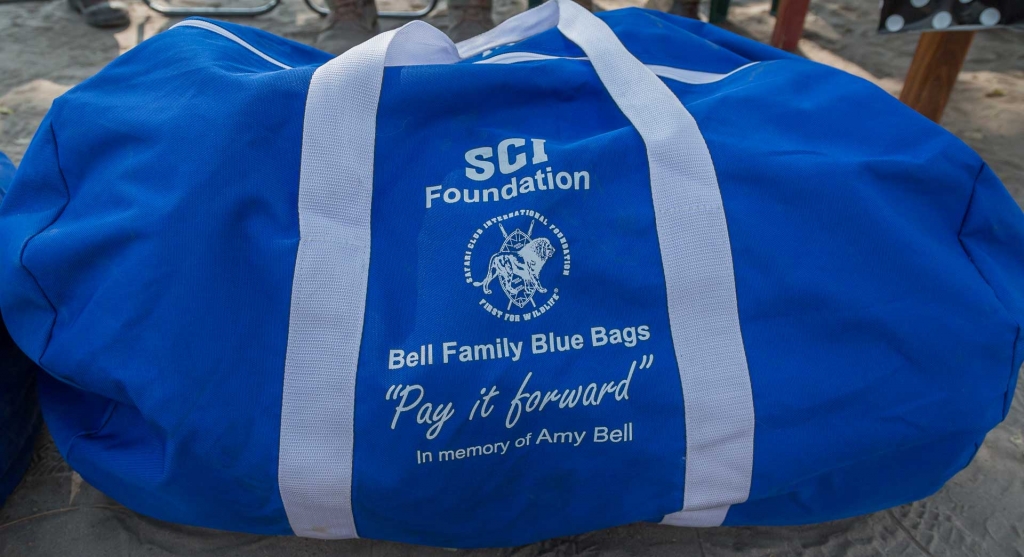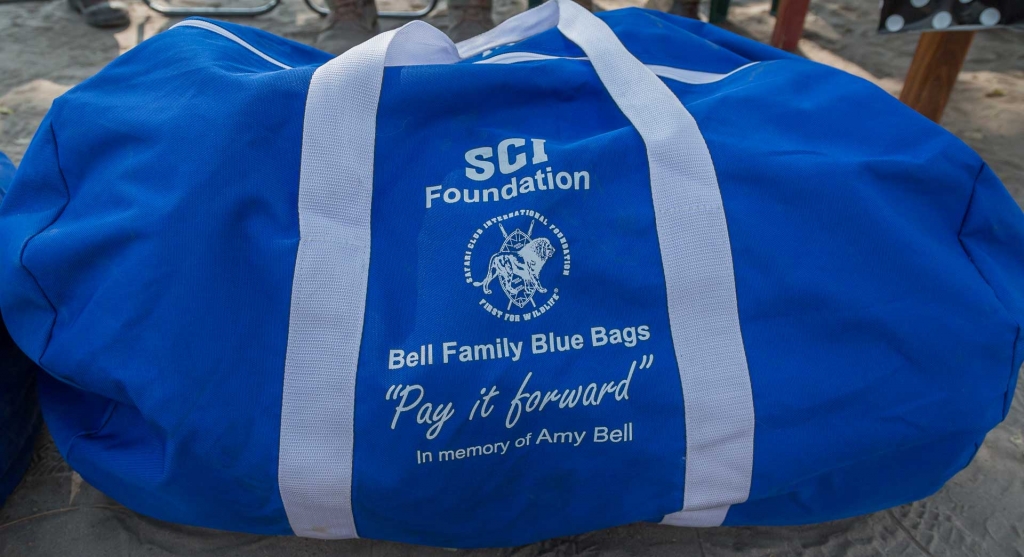 Bell Family Encourages Hunters to "Pay It Forward."
The Bell family is deeply committed to continue the legacy that their daughter Amy Bell created by promoting her "Pay It Forward" spirit throughout the world. Through the Bell family's participation and membership in SCI, they became aware of the SCI Foundation's Blue Bag SafariCare program. During the annual SCI Convention in Las Vegas in February, Amy's father Larry met with SCI Foundation's Executive Director Bob Benson to discuss ways that the Bells might work with the Foundation in helping promote the SafariCare program in Amy's memory.
During that time, the Bells agreed to become the sponsor of the Bell Family Blue Bag Program in memory of Amy. The Bells have agreed to an initial commitment for five years to the program in the interest of promoting the "Pay It Forward" spirit throughout the world in the name of the SCI Foundation and their humanitarian support program.
"We all know that hunters are some of the most caring and giving souls on earth. They care about people, they care about the conservation of animals and they care about leaving the world a better place than they found it. Hunter's throughout the world make a special effort to give back to the communities they are visiting and hunting on a regular basis. We hope that by spreading the word about this Blue Bag program in a more deliberate way we can bring attention to this pattern of giving where hunters are routinely Paying It Forward to those less fortunate all over the world. We believe that making a significant contribution to this important Foundation project will continue Amy's legacy of "Paying It Forward" and draw attention to the giving spirit of our SCI family." Larry Bell, SCI Foundation Supporter and SCI Life Member.
It is with great joy that we announce this new partnership between the Bell family and SCI Foundation by establishing the Bell Family "Pay It Forward" Blue Bag program in memory of Amy D. Bell. It is our firm belief that this new emphasis on this long-standing Foundation program that we will greatly expand our reach to those less fortunate throughout the world through the generosity and support of the SCI hunting family.
Amy Bell… hunter, horsewoman, philanthropist, friend to all.
Whether known as a tenacious horsewoman, a seasoned traveler and huntress, a dedicated but private philanthropist, or as a "best friend" to many, Amy Doris Bell touched lives across the world. She loved her horses, her dogs, her family and friends, and she loved the Lord. She lived life with no handlebars, and she loved everyone to the ends of the earth. Her sudden death on May 16, 2014 left a void in the lives of her family and friends worldwide.
Amy was the youngest of three children of Ellen and Larry Bell of Midland, TX. Amy was a Life Member of Safari Club International, as are her father Larry and her brothers Matthew Bell and Brian Bell. Amy was also a Life Member of the American Quarter Horse Association and actively showed cutting horses and reined cow horses. At her passing, Amy was the manager of the Comanche Springs Ranch and Kalpowar Quarter Horses, both Bell family companies.
The Comanche Springs Ranch in Weatherford, TX had been Amy's home for several years. It was on this ranch where she experienced some of her greatest joys, and it is here where she transformed from a little girl with all kinds of hopes and dreams, into a woman of faith, friends and a calling. But being a ranch manger was not Amy's "calling"… Living out her "cowgirl dream" – raising and showing horses, hunting and traveling, loving and serving her neighbor – especially children in need – was her calling. And, she loved what she was doing.
Philanthropy was a quiet but important part of Amy's life. In her early twenties, she established the Amy Doris Bell Fund at the Permian Basin Area Foundation. The Foundation's primary focus was to support agencies worldwide that provided education and wellness for children. Amy helped fund numerous projects with Child Fund International, Salvation Army, Feed the Children, and she also sponsored a much beloved child in Zambia.
Amy loved to travel and took the lead on numerous Bell family hunting and sight-seeing trips. She traveled to Africa several times including trips to Namibia, South Africa, Zambia, Botswana, and Zimbabwe. She also made hunting and sight-seeing trips to Spain and to New Zealand. Wherever she went, Amy made close friends on these adventures and, along with all of her family, always looked for opportunities to "Pay It Forward" to those less fortunate.
With generous support from the Bell Family of Midland, TX and a long list of supporters, the SafariCare Blue Bag program has been revitalized and continues to grow. This year alone, hundreds of hunters have taken Blue Bags to every corner of the globe, sharing the message that "Hunters Give Back."
To learn more about the Bell Family Blue Bag program visit the video resources page
Double Your Impact!
When filling your empty "Blue Bags," remember that buying the contents in local stores in the areas in which you are distributing them not only saves shipping costs, but increases the benefit to the local economy, doubling your impact.
Download the program flyer and guidelines for more information.
For a list of supplies, to order Bell Family Blue Bags, or receive information on delivering humanitarian aid to those in need, contact Katie Robinson at Katier@SCIFirstForHunters.org or (520) 798-4890.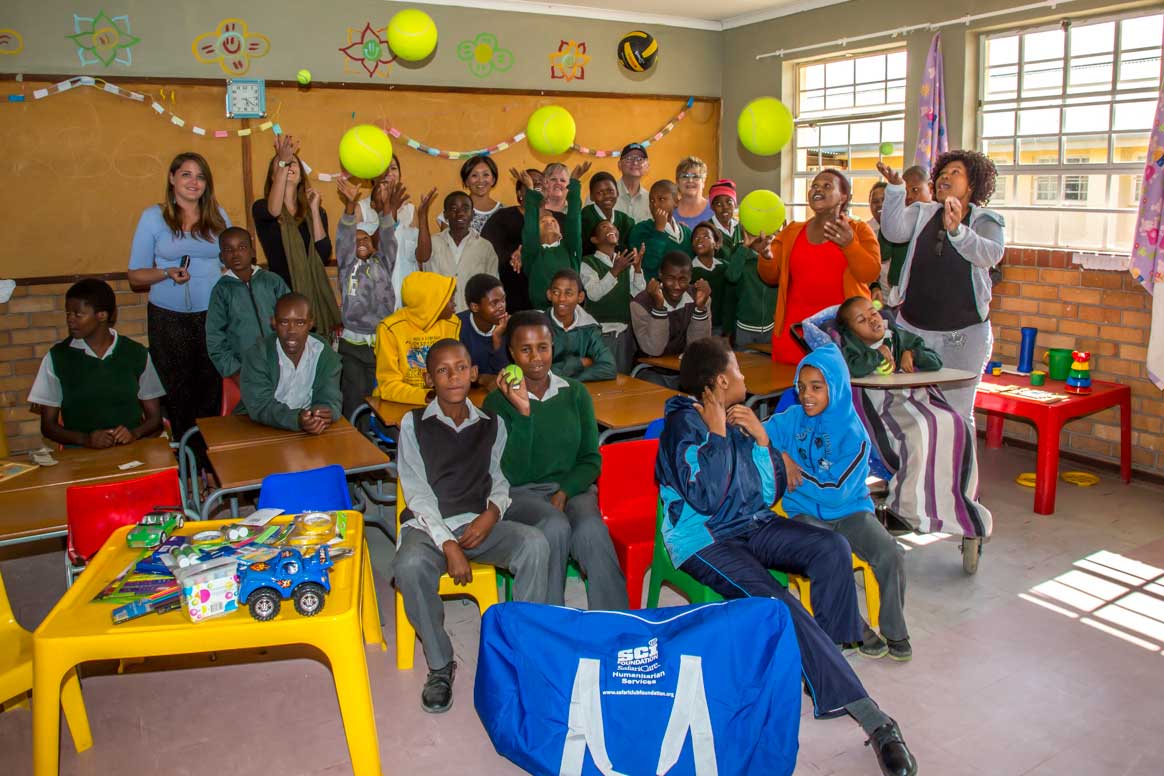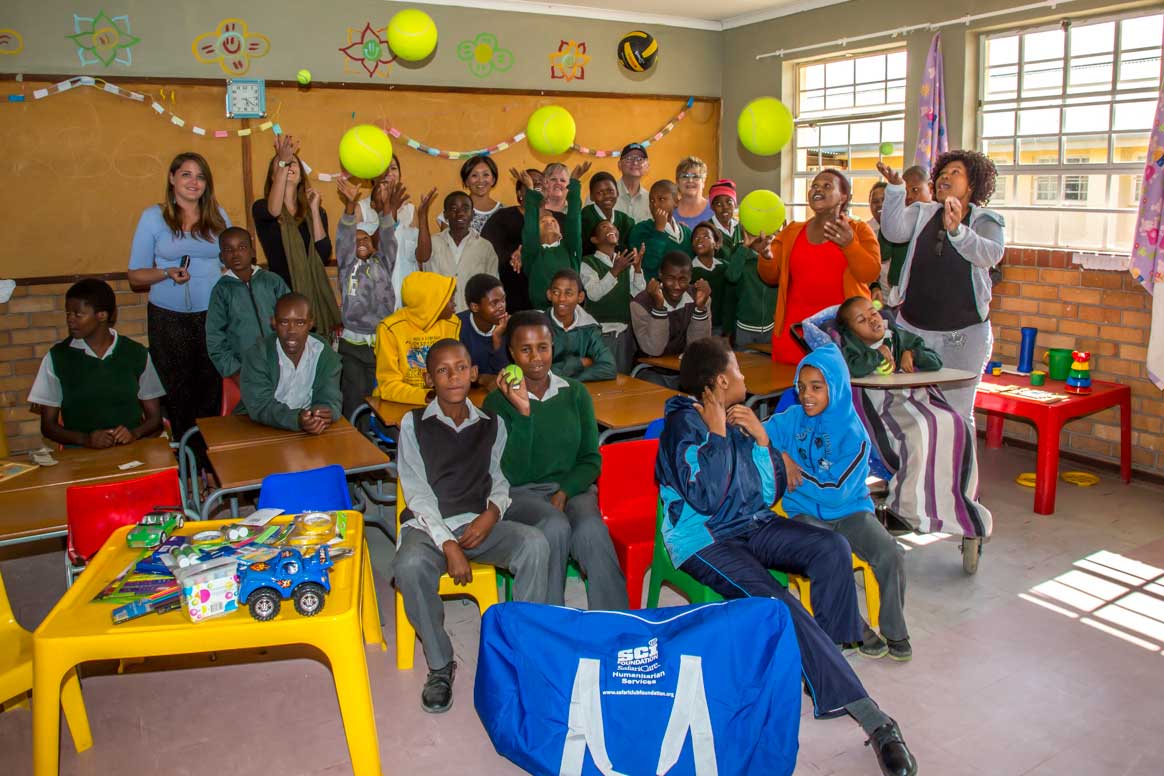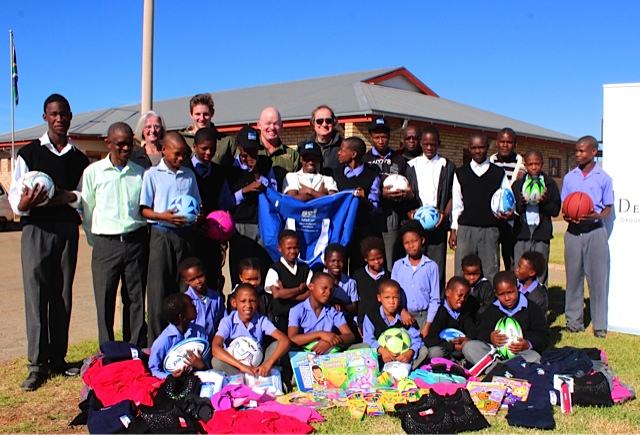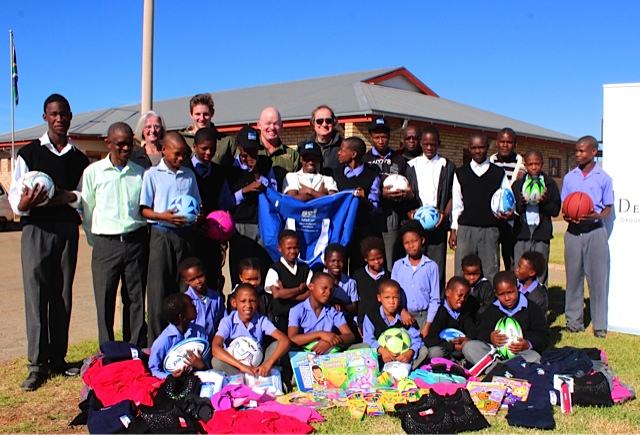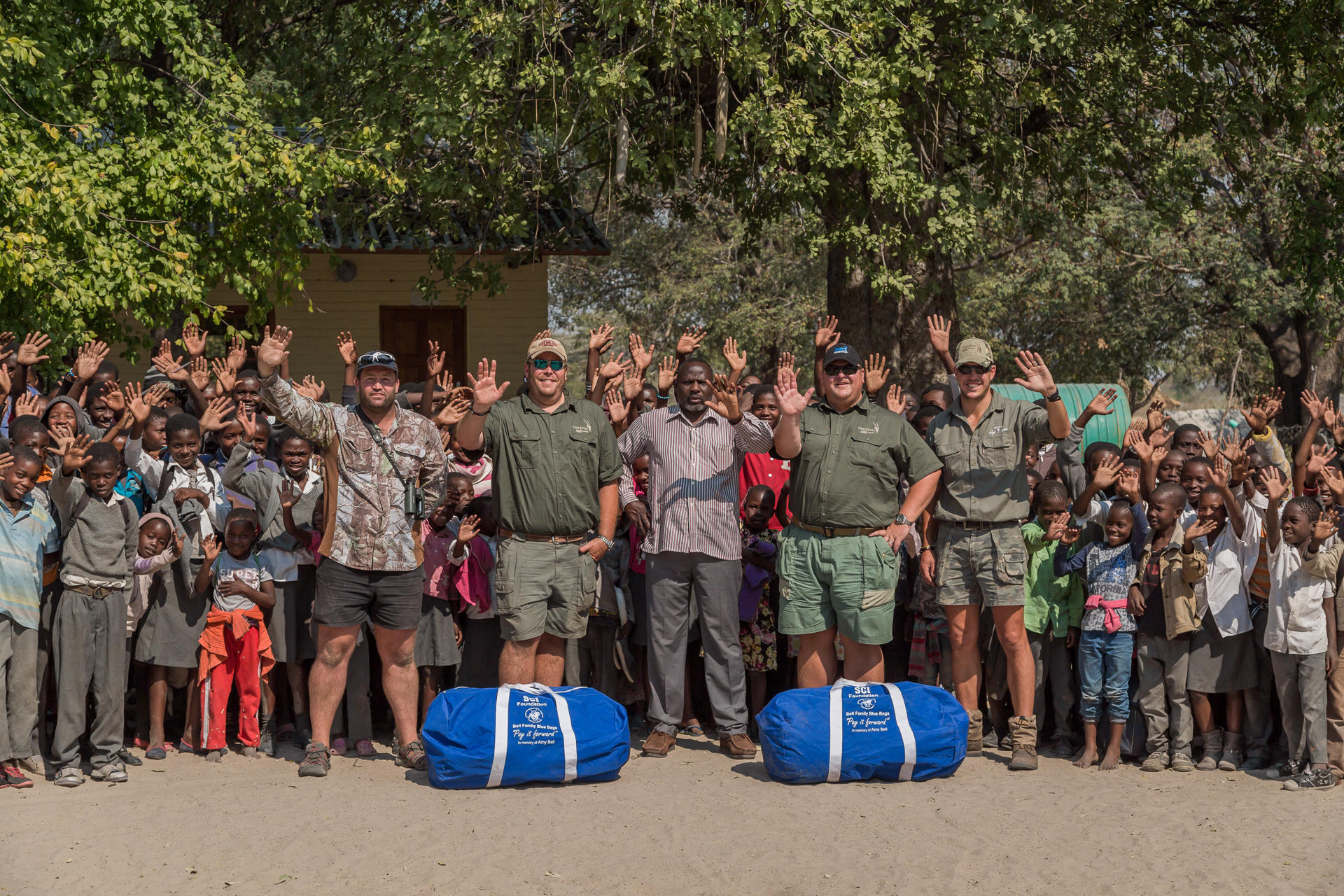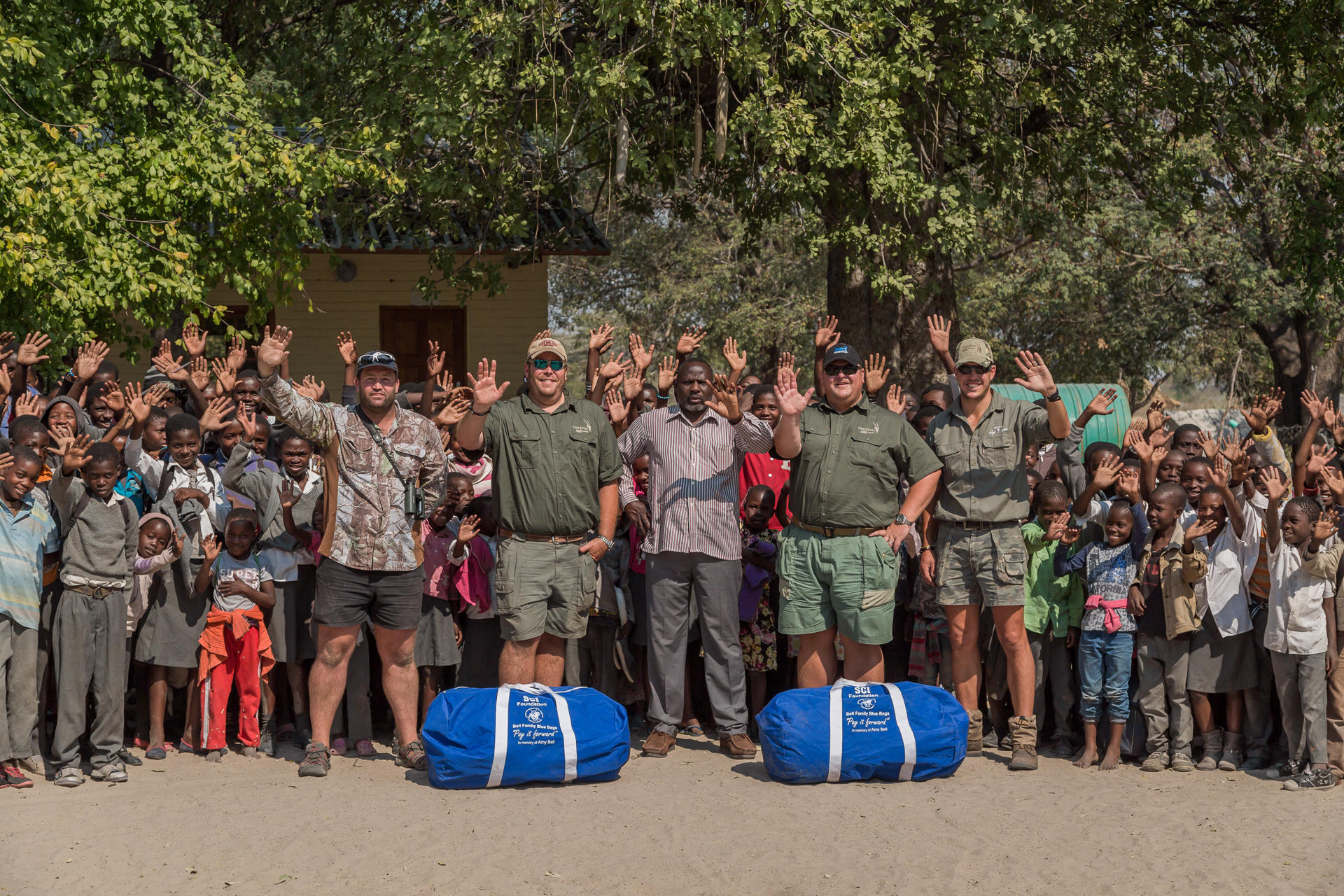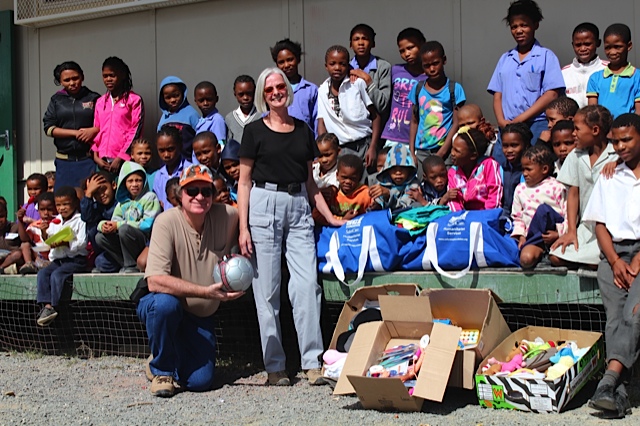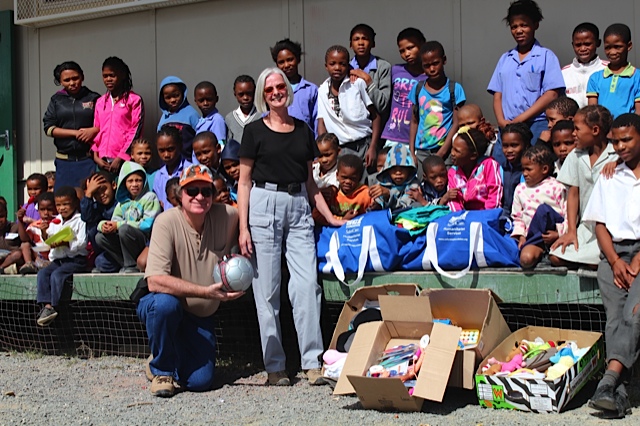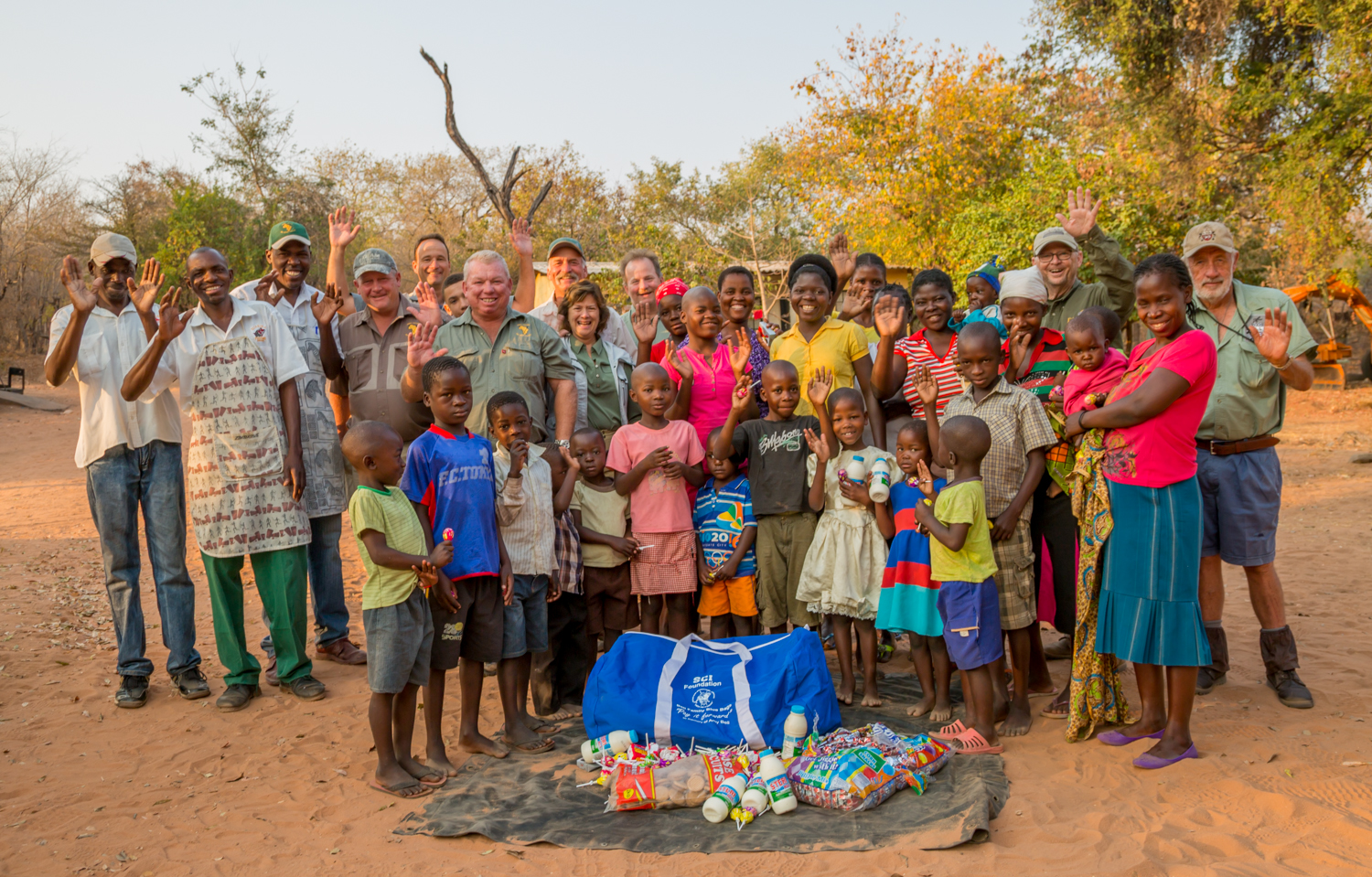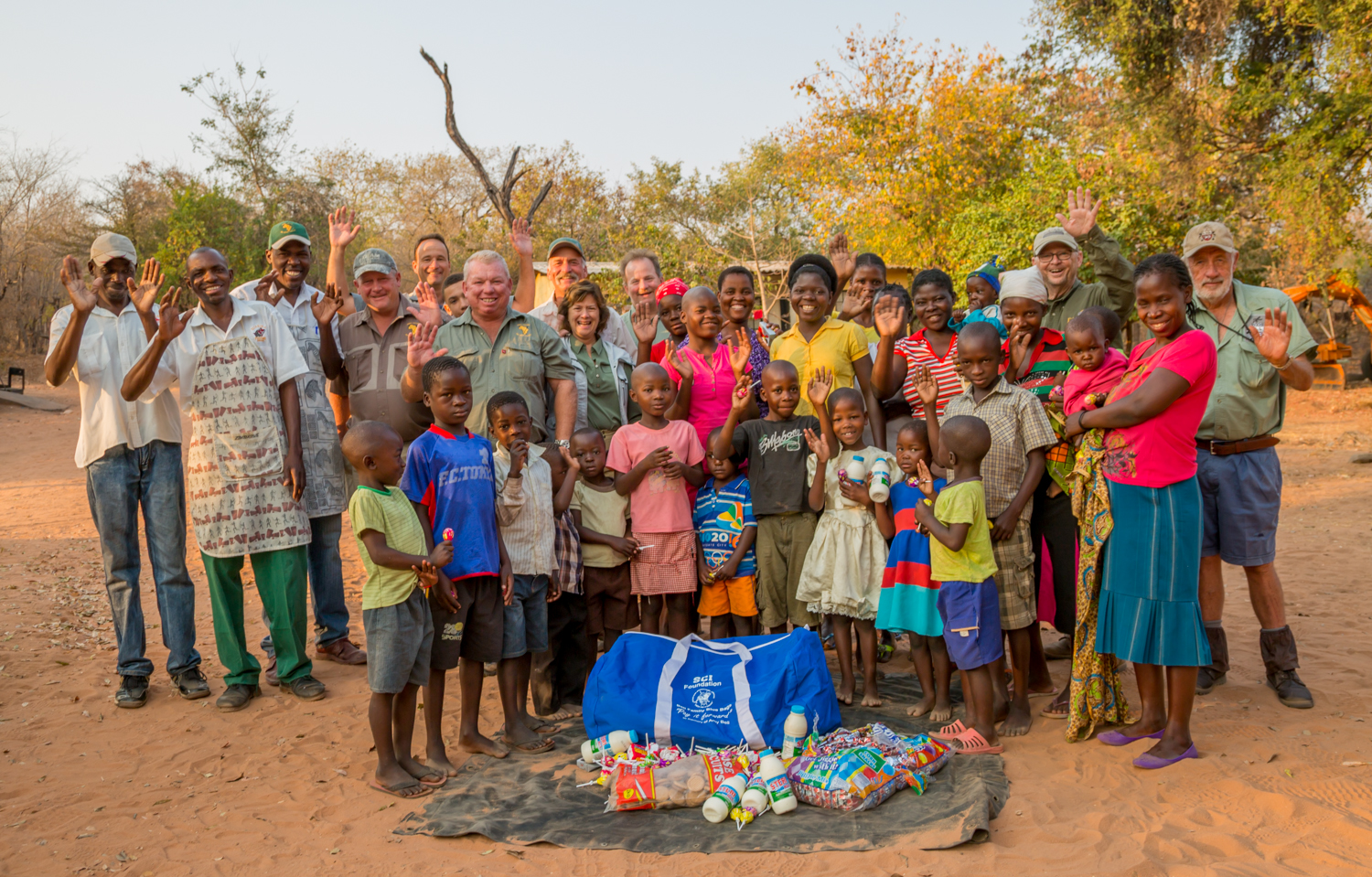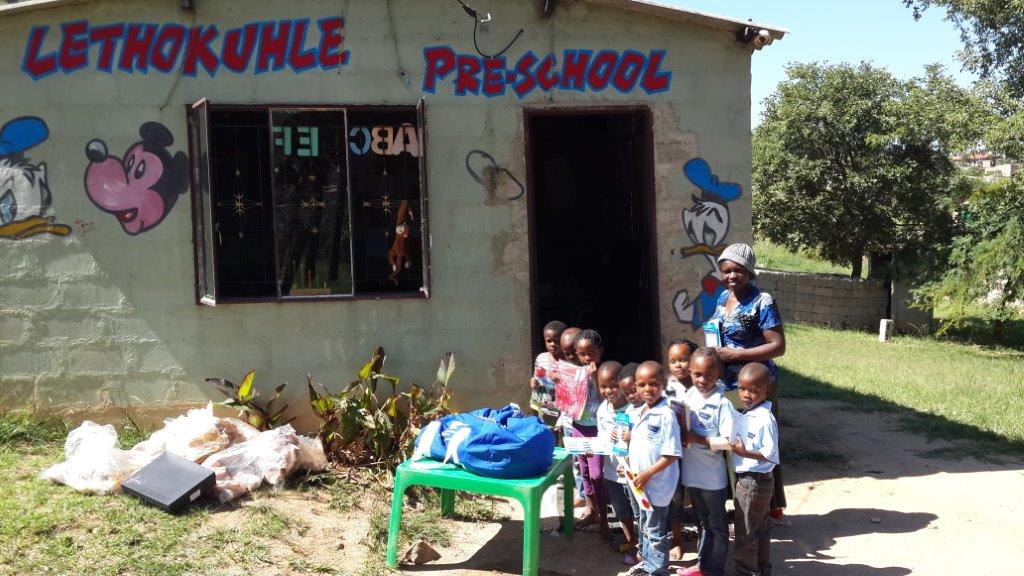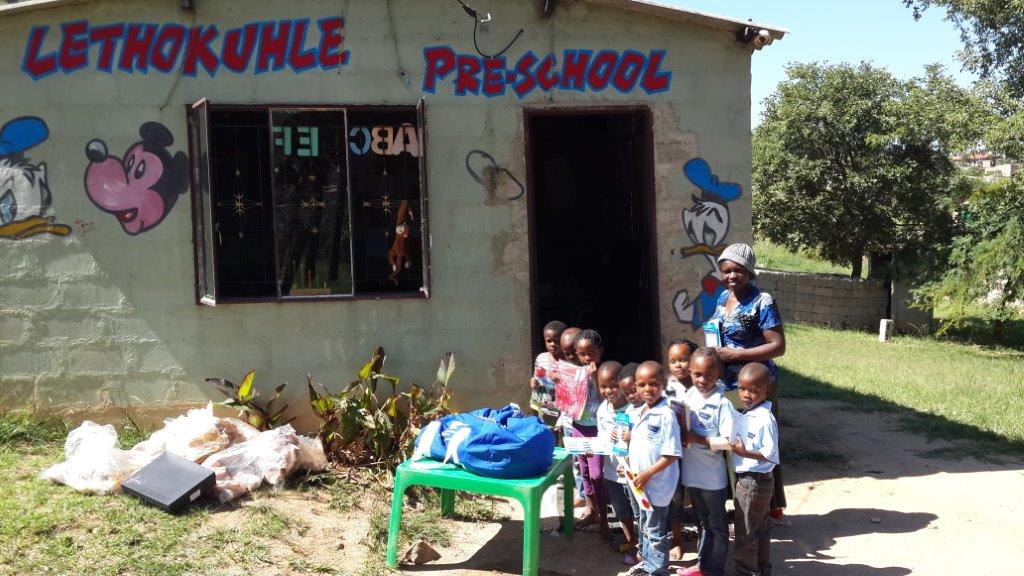 Tell Us Your Blue Bag Story!
Don't let your good deeds go unnoticed and help us tell the world the good things hunters are doing! Hunters have been delivering their generosity for over 20 years through the SCIF SafariCare Bell Family Blue Bag Program and we welcome your personal story and photos.
Since 2000, SCI Foundation has provided more than $80 million to promote science-based conservation through wildlife research, capacity building in governments, youth and teacher education, and humanitarian programs that show the importance of the hunting community in society around the world. Growth of SCI Foundation has continued to gain momentum through charitable donations from SCI members and direct grants from local chapters and the SCI organization. Throughout the world, SCI's approximately 50,000 members and 190 chapters contribute time, talent, and financial support to local, national, and international projects.