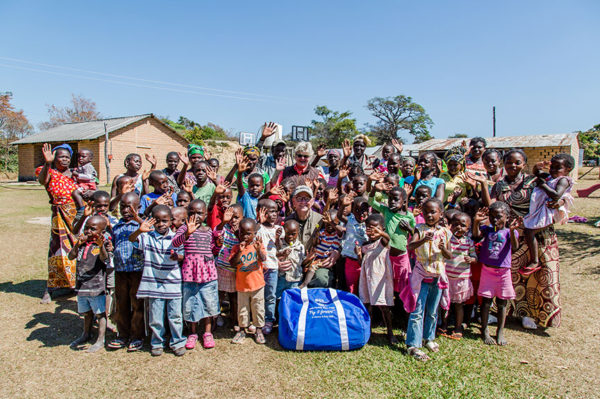 Hunters "Pay It Forward" Around The World
Thanks to the generosity of our supporters and partner organizations, we have delivered thousands of SafariCare Bell Family Blue Bags to dozens of countries providing much needed humanitarian relief to those in need in some of the most remote areas around the globe. Please take a few minutes to enjoy some of the many inspiring stories shared by our supporters who continue to "Pay it Forward." If you have made a Blue Bag delivery, please share your story with us below.
Thank you for supporting SCI Foundation's SafariCare Bell Family Blue Bag program.
Since 2000, SCI Foundation has provided more than $80 million to promote science-based conservation through wildlife research, capacity building in governments, youth and teacher education, and humanitarian programs that show the importance of the hunting community in society around the world. Growth of SCI Foundation has continued to gain momentum through charitable donations from SCI members and direct grants from local chapters and the SCI organization. Throughout the world, SCI's approximately 50,000 members and 190 chapters contribute time, talent, and financial support to local, national, and international projects.