American Wilderness Leadership School
An Update on the American Wilderness Leadership School 2022 Educator Sessions
Please be aware that we have decided to cancel the summer 2022 American Wilderness Leadership School (AWLS) educator sessions. Unfortunately, the Jackson Hole Airport will be closed for extensive renovations from April 2022 through at least the end of June 2022. While it is hoped the project will be completed by the scheduled date, there is no guarantee, and a possibility remains that this could extend through the summer. As many of you know, the majority of educators who attend AWLS use air travel to and from Jackson as the primary way to access our education program. Other airport options (e.g., Salt Lake City), are so far from the Ranch that transporting AWLS attendees would be logistically impractical. Taking this into consideration, SCIF has made the decision to suspend all AWLS educator programming at the Granite Creek Ranch in 2022.
Since its inception in 1977, AWLS has hosted thousands of educators teaching them to understand hunting and its' role in conservation to be culturally and socially acceptable in our society. The support of SCI chapters and members has been critical to the success of the AWLS program. SCIF staff are currently evaluating education programs for the summer 2022 season so that we can continue to meet the SCIF mission of ensuring the future of wildlife through education.
If you have any questions, please contact SCIF Education at scifoundation@safariclub.org
Nestled in the beautiful Bridger-Teton National Forest near Jackson, Wyoming, the American Wilderness Leadership School (AWLS) provides the perfect atmosphere for educational programs. Established in 1976 with the vision of providing educators with a useful hands-on experience that they can bring home to their classrooms, AWLS has provided an accredited conservation education program for more than 6,000 teachers who reach more than a million students annually and a challenging experience for more than 1,700 high school students.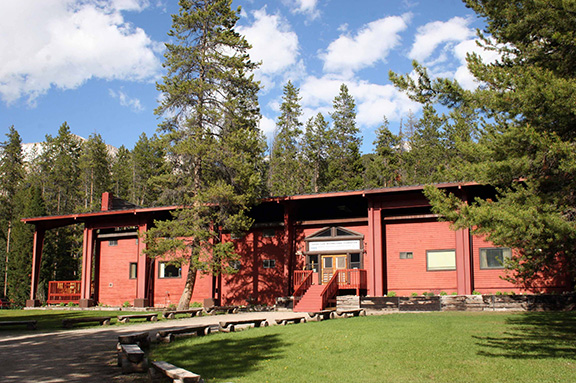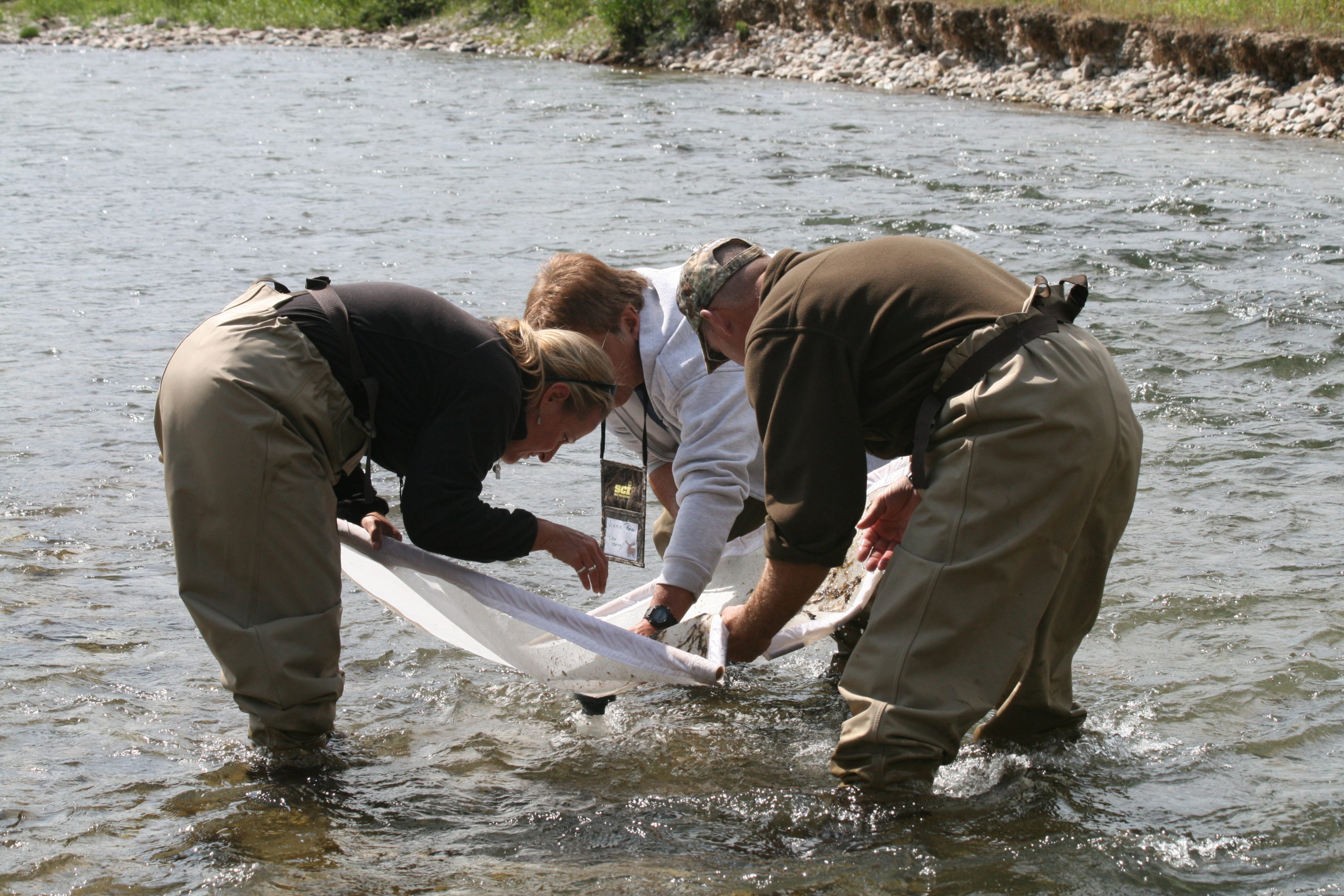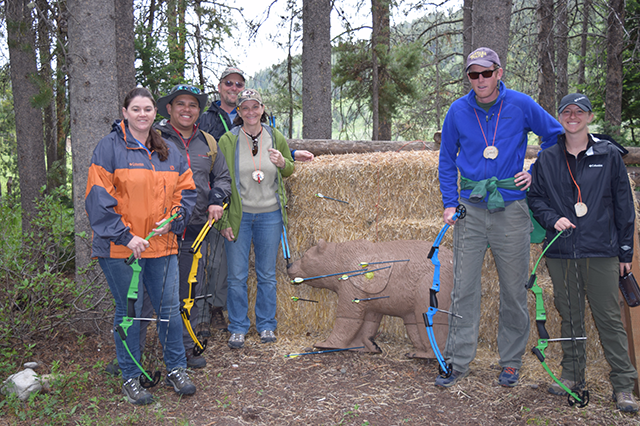 Educators renew their energy and enthusiasm for teaching with an six-day professional development workshop
The American Wilderness Leadership School (AWLS) in Jackson, Wyoming offers hands-on lessons focused around the North American Model of Wildlife Conservation as-well-as engaging take home lessons on conservation education that have been integrated into K-12 math, science, language arts, social studies and physical education.
While at AWLS, educators learn to effectively use the outdoors as a classroom while participating in fun, exciting activities, including an Introduction to shooting sports and a white water raft trip on the Snake River, taught by enthusiastic Instructors that are experts in their fields, including poignant guest speakers and professionals from around the country.
Content-relevant field trips to Pinedale, Wyoming Gas Fields and meetings with Wyoming Game & Fish Biologists and the Bureau of Land Management land managers will provide 'real-world" experiences they can take back and share with the students in their classrooms.
Educators may choose from one of eight, six-day educator workshops held from June through July. They may sign up now, as a limited number of tuition sponsorships, a $900 value, are still available. For information on registration, program specifics, and session dates contact Todd Roggenkamp at troggenkamp@safariclub.org or (520)954-0664.
What is AWLS?
AWLS is professional development for educators and offers continuing education units.
It is about learning to use the outdoors as a classroom – balancing indoor with outdoor classes.
It is about learning to incorporate conservation education lessons into existing curriculum content: math, science, language arts, social studies, physical education and art.
The North American Model of Wildlife Management is the core of conservation understanding.
A basic law of ecology is that everything is connected to everything else – interconnected. Like nature everything in the AWLS Educator workshop is interconnected.
Stories From Our Students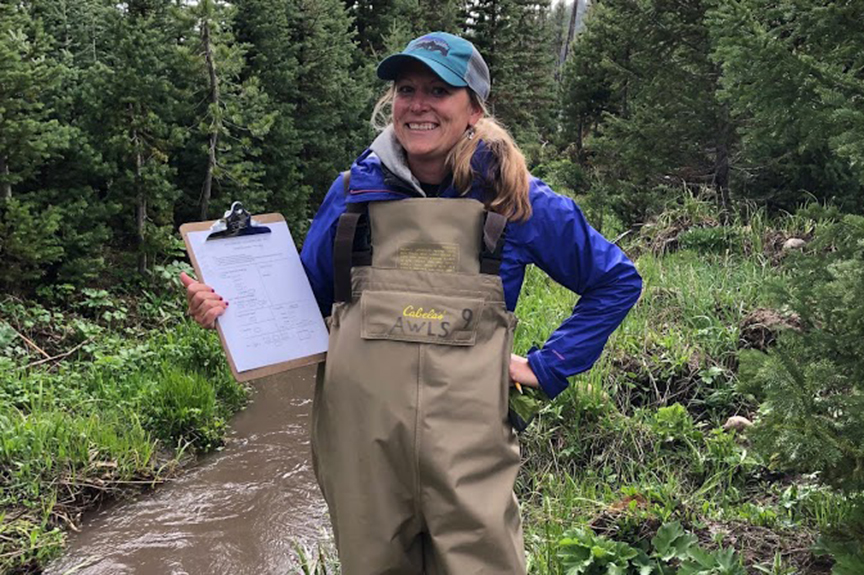 Daily Ecological Reflections & Thoughts
by Renee McCord
Seventh grade science teacher Renee McCord shares her thoughts and reflections about her experience at SCIF's American Wilderness Leadership School earlier this summer saying, "It was a wonderful opportunity for me as a science educator as well as an individual that loves to learn!"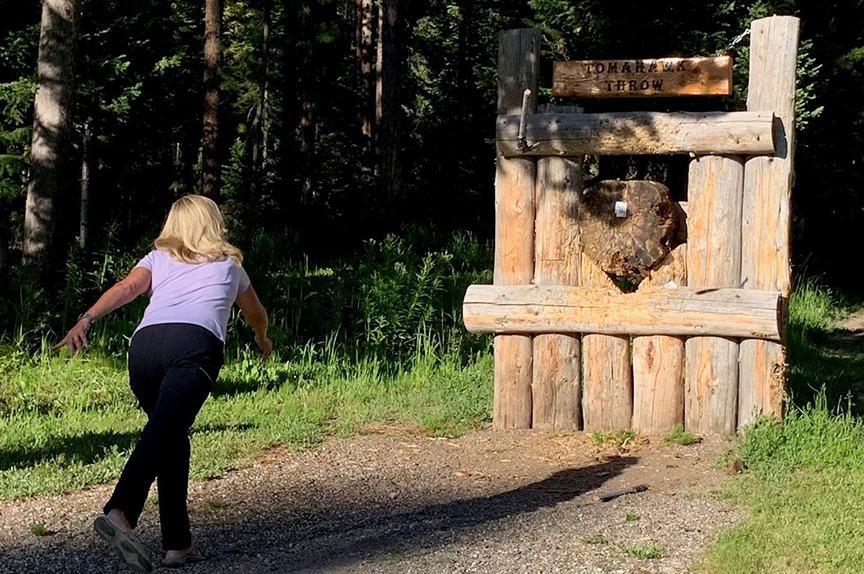 The ABCs of AWLS – Exploring AWLS One Letter at a Time
by Tammy Drudy
Educator Tamara Drudy summarizes what she calls her recent "life changing adventure" at SCIF's American Wilderness Leadership School (AWLS) one letter at a time by sharing an engaging alphabetical list of her enriching experience.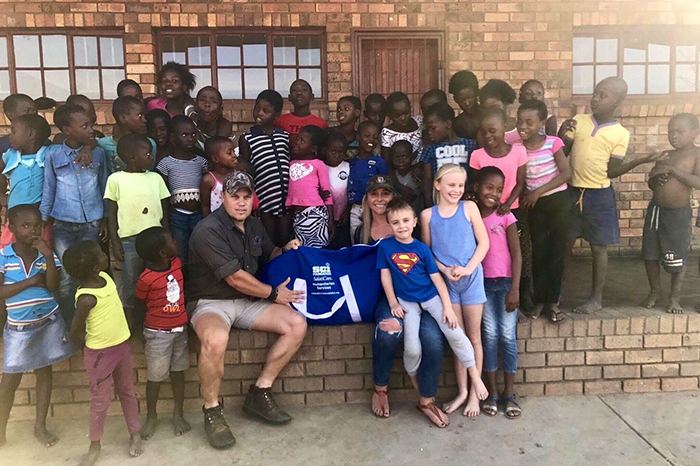 2nd Grade Teacher Learns About Wildlife Conservation and Giving Back at SCI Foundation's American Wilderness Leadership School.
By Katie Baker
2nd grade teacher Katie Baker attended SCI Foundation's American Wilderness Leadership School (AWLS) in Jackson, WY summer of 2017. While learning about how to use the outdoors as a classroom and incorporating wilderness conservation into her curriculum, she was introduced to SCI Foundation's SafariCare Bell Family Blue Bag program. The program provides much needed humanitarian supplies to rural communities around the world. Katie stepped up and decided to "Pay it Forward" by taking a Blue Bag on a recent safari to South Africa.
The next lot of AWLS classes are not yet finalized – applications will not be opened until class schedules are finalized. For any questions or assistance please email scifoundation@safariclub.org
Contact
Todd Roggenkamp
Assistant Director of Education
SCI Foundation AWLS
May – October
SCIF AWLS
9400 MacLeod Rd
Jackson, WY 83001
307-200-4060
October – May
SCIF Education Department
4800 West Gates Pass Road
Tucson, AZ 85745
520-620-1220
Since 2000, SCI Foundation has provided more than $80 million to promote science-based conservation through wildlife research, capacity building in governments, youth and teacher education, and humanitarian programs that show the importance of the hunting community in society around the world. Growth of SCI Foundation has continued to gain momentum through charitable donations from SCI members and direct grants from local chapters and the SCI organization. Throughout the world, SCI's approximately 50,000 members and 190 chapters contribute time, talent, and financial support to local, national, and international projects.