The Return of the Robobear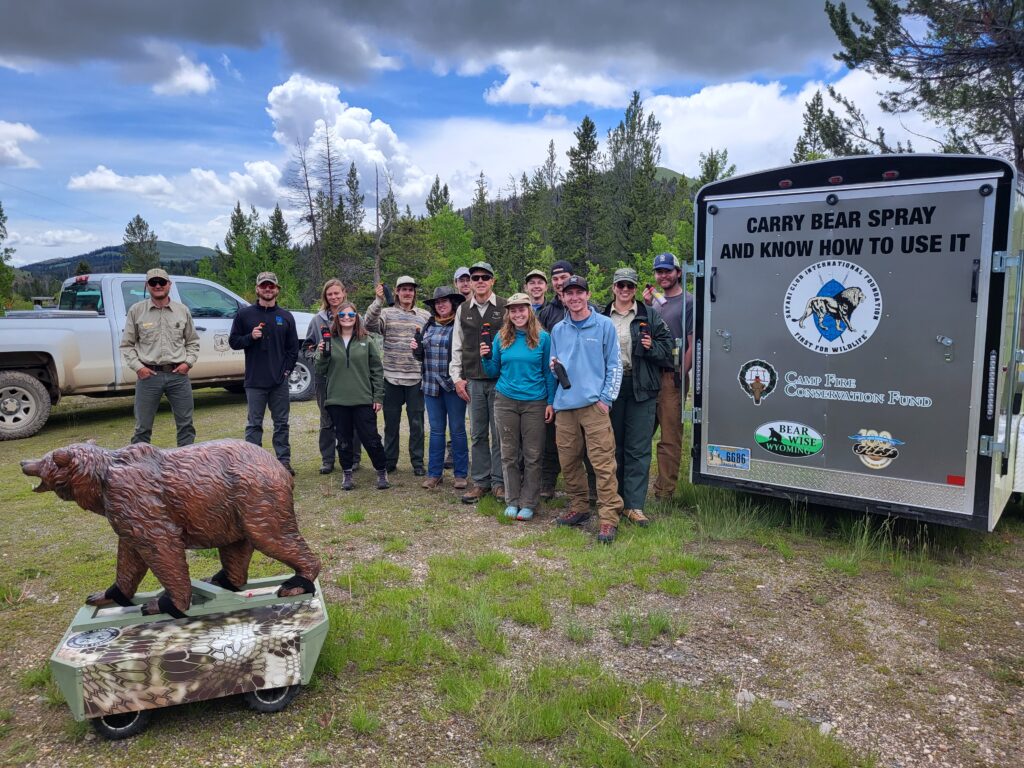 PARTNERS ON THIS PROJECT:
SCI Foundation
Wyoming Game & Fish Department
American Bear Foundation
Campfire Conservation Fund
Mystery Ranch
In partnership together, we're holding four local events to give away bear spray and offer bear safety training to hunters at no cost to them. Just show up at the following locations:

Saturday, August 12, 10am
Jackson, WY – Teton County Fairgrounds. 305 W Snow King Ave (307-733-2321)
Wednesday, August 23, 10am
Pinedale, WY – WGFD Reg Office. 432 Mill St (307-367-4352)
Thursday, August 24, 9am
Lander, WY – WGFD Reg Office. 260 Buena Vista Dr (307-332-2688)
Wednesday, August 30, 10am
Cody, WY – WGFD Reg Office. 2 Tilden Trail (307-527-7125)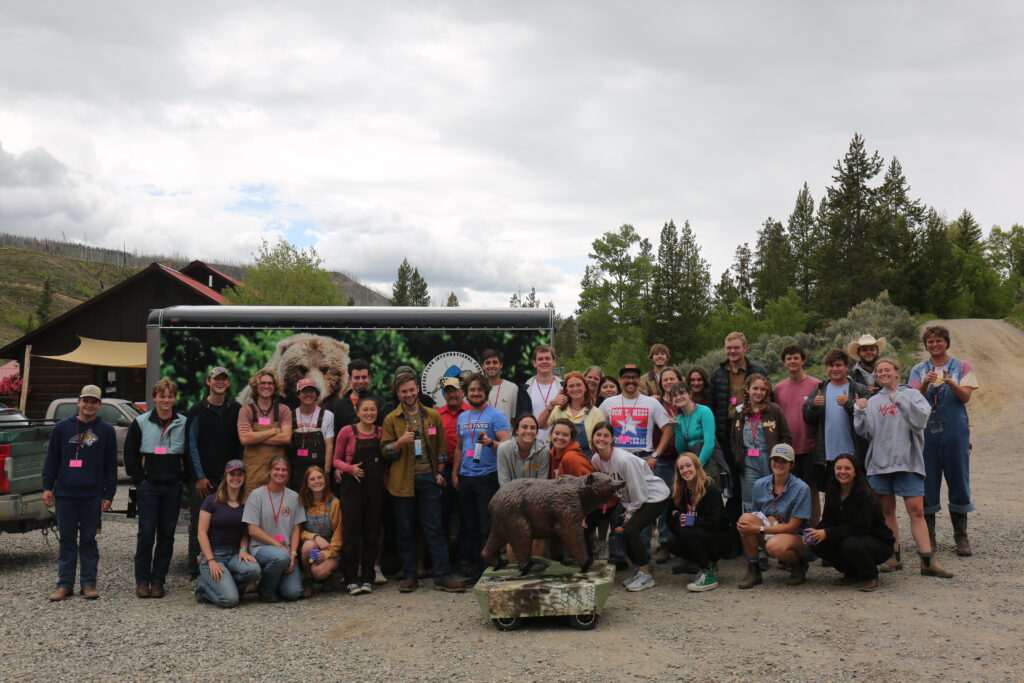 Approximately 100 cans of bear spray will be given away at each location on a first come, first served basis to individuals holding a valid WY hunting or fishing license.
Bear spray training will be utilizing a remote-controlled charging bear simulator ("Robobear") to create a time stressed situation, allowing participants to try their hand at accessing and spraying the charging bear. Other bear education opportunities will be present, demonstrating electric fence installations, tactics around tents and campsites, and more.
"Bear spray is an effective deterrent in an aggressive bear encounter, and we hope this effort continues to raise awareness and remind those recreating in bear country to be prepared and stay safe," WGFD Bear Conflict Manager, Brian DeBolt said. "In addition to the giveaway, Game and Fish and the Forest Service will have biologists on hand to talk about bear ecology, conservation and promoting 'Bear Wise' proactive behavior to reduce conflict potential."
These partnership events are a great opportunity to practice and become proficient with bear spray and learn more about bears as many people prepare for the upcoming hunting season. SCIF Large Carnivore Program Manager, Maria Davidson said "Robobear has been a valuable addition to these bear spray giveaways, because it's difficult to know how you will react in a high stress situation. So, planning and practice are critical."
For more information, please call your Regional WGFD office or email Maria Davidson at MDavidson@SCIFirstForHunters.org