SCI Foundation June Board Meeting
Election Results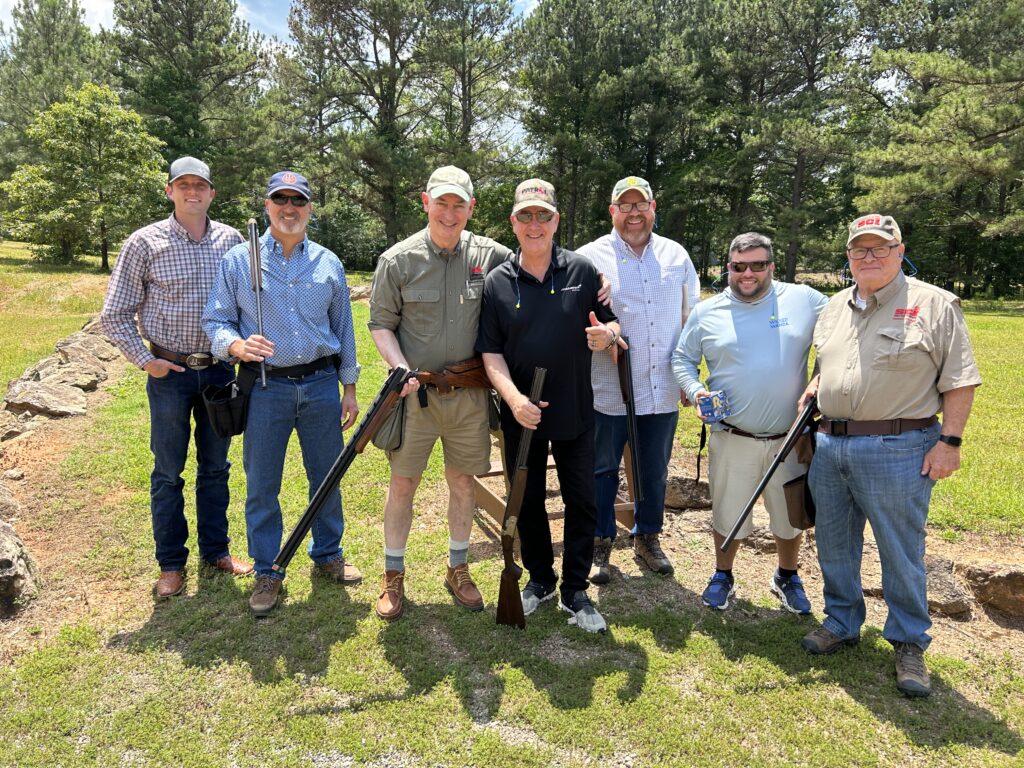 Left to right: Jordan Hasler, Warren Sackman, JD Crouch, President Brook Minx, Tyler Daniels, Robert Sergi, and Jim Copper.
It's well-known SCI Foundation does more than any hunter-led conservation group in terms of meaningful impact for the future of wildlife. The real secret behind our impact is the professionals who dedicate themselves to the SCI Foundation board.
Our June board meeting is the most important of the year, as budgets and projects are strictly evaluated to ensure donations are used in a way that benefits the wildlife we all love to hunt. While this weekend was packed with meetings, that never seems to stop our board members from finding ways to have some fun among the work! Congrats on a great shoot at Five Star Preserve in Kellyton, Alabama. We're very excited for the impactful year of conservation-education-humanitarian work that SCI Foundation is setup for!
WELCOME NEW BOARD MEMBERS!
SECRETARY (2 year term)
BOARD OF DIRECTORS (2 year term)
Buck Woodruff
Jim Copper
Brad Jannenga
ADVISORY BOARD (2 year term)
Angela Chapman
Matt Muns
Allen Robinson
Robert Sergi
J. Alain Smith
Jeff Rann
Keegan McCarthy