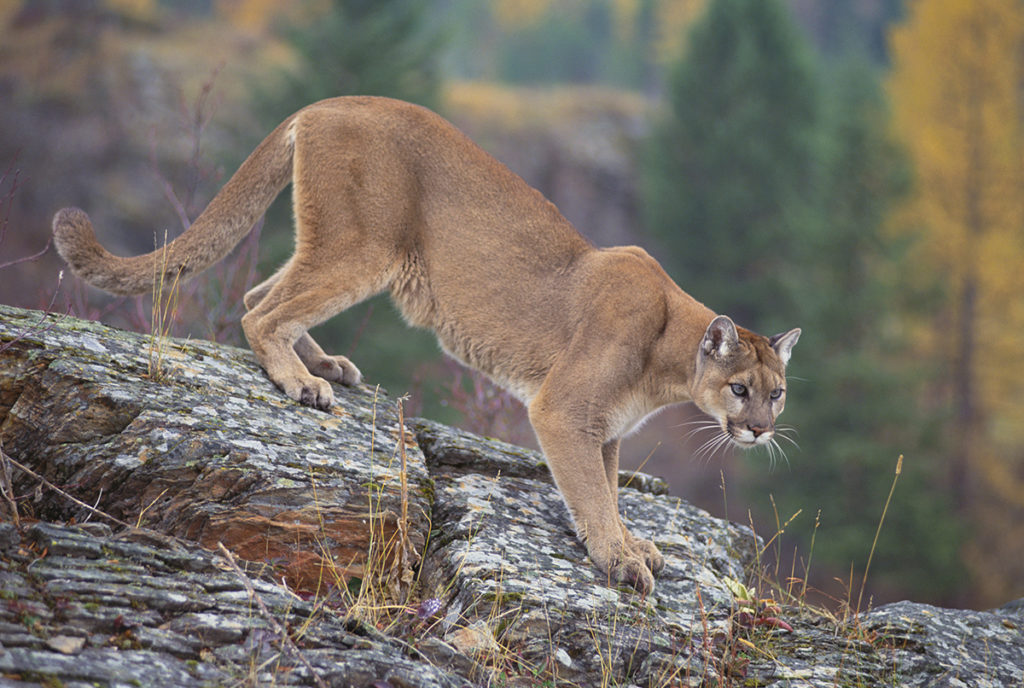 Nearly a decade after Colorado Parks & Wildlife (CPW) initiated a research project on mountain lions, the results are being applied in the state's new species management plan.
Safari Club International Foundation supported this research in the Uncompahgre Plateau back in the early 2000s. The CPW just recently published the results in a technical report "Effects of Hunting on a Puma Population in Colorado" and in a recently-accepted Wildlife Monographs publication.
Over the course of the 10-year project, state biologists conducted some 440 puma captures, providing data on survival rates, mortality sources, hunter offtake, and other aspects of lion management. CPW incorporated results from this study and others around the West to develop harvest thresholds for sustaining stable lion populations statewide
More recently the agency proposed a new mountain lion management plan for the Western Slope. SCI and SCIF submitted a comment letter to the Commission supporting the CPW's plan. Changes were needed to manage pumas at the landscape level, incorporate new scientific information including results of the Uncompahgre Plateau study, modernize outdated management units, address human-lion conflict and improve harvest evaluation metrics.
"This project is an example of the long-term value of investing in wildlife research" said Dr. Chris Comer, SCIF Director of Conservation. "We're happy to see our support from many years ago being used to improve mountain lion management in Colorado."
"Thank you to SCIF for their support throughout this process, from funding the early research to their input advocating for the updated plan" said Mark Vieira, CPW Carnivore and Furbearer Program Manager. The CPW's goal is to manage for a stable puma population while addressing public safety issues and maintaining hunting and other recreational opportunity.
This mountain lion research is just a sample of Safari Club's activity in Colorado. SCI has been fighting against ballot initiatives to end hunting contests and forcibly reintroduce wolves. SCIF also more recently supported CPW led research on elk habitat use in the Gunnison Basin.