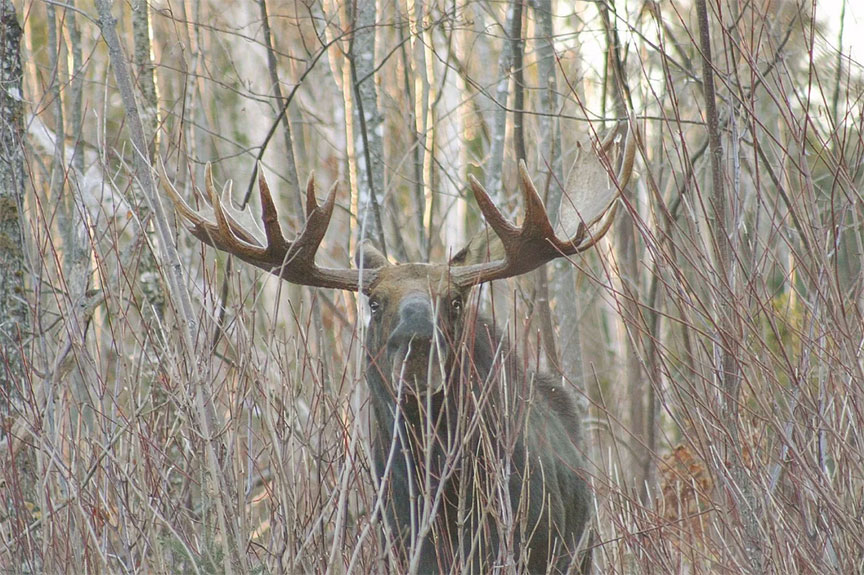 The Vermont Fish & Wildlife Department (VFWD) hosted a virtual public forum to received public feedback on recently published a proposed draft of their updated Big Game Management Plan to be implemented over the next decade.
The draft report includes updates on conservation strategies with a focus on white-tailed deer, black bear, moose, and wild turkey, and provides a framework for defining conservation strategies for each species for the next ten years of management actions.
The Safari Club International Foundation (SCIF) provided critical funding for a multi-year research project that helped shape several aspects of the state's proposed moose management objectives. We recently highlighted that research and other information about moose hunting in New England on an episode of SCI's podcast and with a written interview with Jake DeBow – who recently completed a graduate thesis project at the University of Vermont funded in part by SCIF and focused on moose mortality and recruitment in the state. The results of this project led directly to increased hunting opportunities in order to meet population management objectives.
SCIF also funded previous studies in New Hampshire as part of a regional strategy to address declining moose populations in northern New England.
SCI members in Vermont are encouraged to submit comments of support for the revised plan and the state's commitment to ensuring that hunting remains an essential component of science-based management of the region's most iconic species of wildlife.
The VDFW is accepting public comments through August 12 – comments can be submitted by emailing: ANR.FWPublicComment@vermon.gov.
Also running through August 12 is the state's Auction for 3 moose hunting permits. Bids must be entered with a sealed bid form available from the Vermont Fish & Wildlife Department. A minimum bid of $1,500 is required, and winning bids have typically been at least $4,000 in years past.
(Photo Courtesy of Vermont Fish & Game)