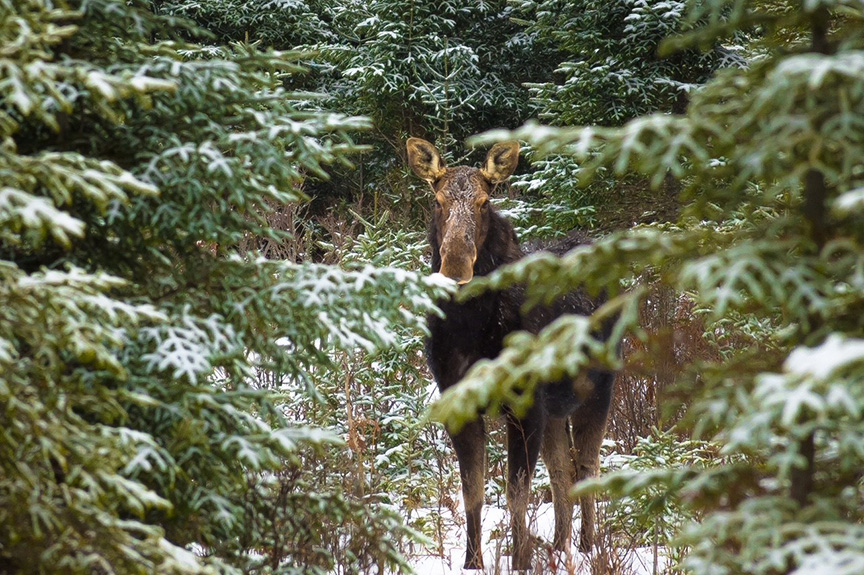 Research funded in major part by the Safari Club International Foundation (SCIF) has provided breakthrough information that is now helping shape the state of Vermont's management plan for the world's largest species of deer.
The Vermont Fish and Wildlife Department (VFWD) recently proposed a limited moose hunt in the northeastern corner of the state in hopes of reducing population density which, according to the new data, could reduce the negative impact of winter ticks on moose populations.
"Moose density in that area is more than one moose per square mile, significantly higher than any other part of the state," said Nick Fortin, VFWD's biologist in charge of the project. "Moose densities greater than one per square mile support high numbers of winter ticks which negatively impacts moose health and survival."
SCIF has been funding this moose research conducted by VFWD and the University of Vermont since 2017 and recently agreed to continue funding the project through completion of fieldwork in 2020. SCIF also funded previous studies in New Hampshire as part of a regional strategy to address declining moose populations in northern New England. For this project, 126 moose were fitted and monitored with GPS tracking collars. The results show that chronically high winter tick loads have caused the health of moose in this wildlife management unit in Northeastern Vermont to decline, particularly for calves.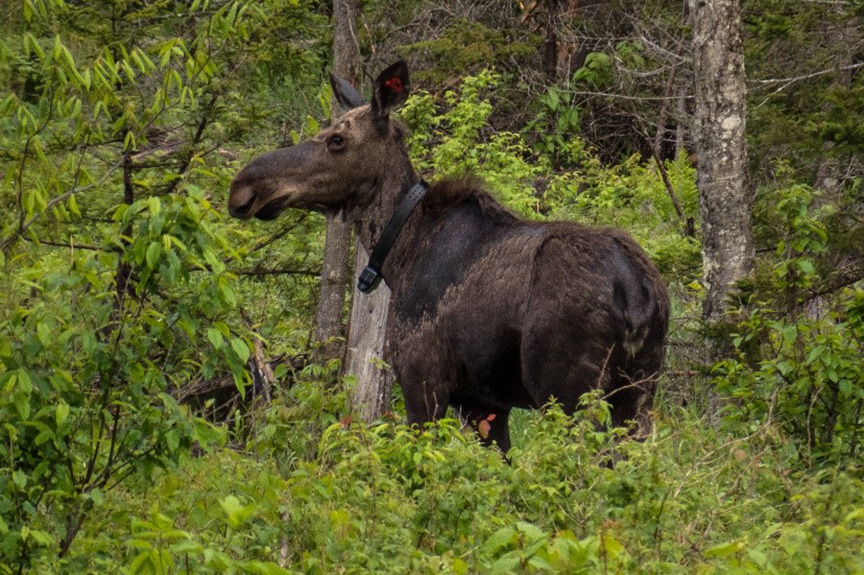 Warmer falls and earlier springs are allowing tick numbers in the Northeast to boom, a trend that is wreaking havoc on moose populations. Ticks can congregate by the tens of thousands on a single moose, sucking their blood and leaving them weak and irritated. A moose infested by ticks will often rub against trees to try to remove them, which often scrapes off insulative layers of fur leaving them exposed to the winter cold. One moose was recently found with as many as 90,000 ticks on its body. Young calves are most affected because their relatively small size makes them vulnerable to anemia from blood loss among other issues. More than half of the moose calves in the area have died in recent winters due to blood loss from tick infestation.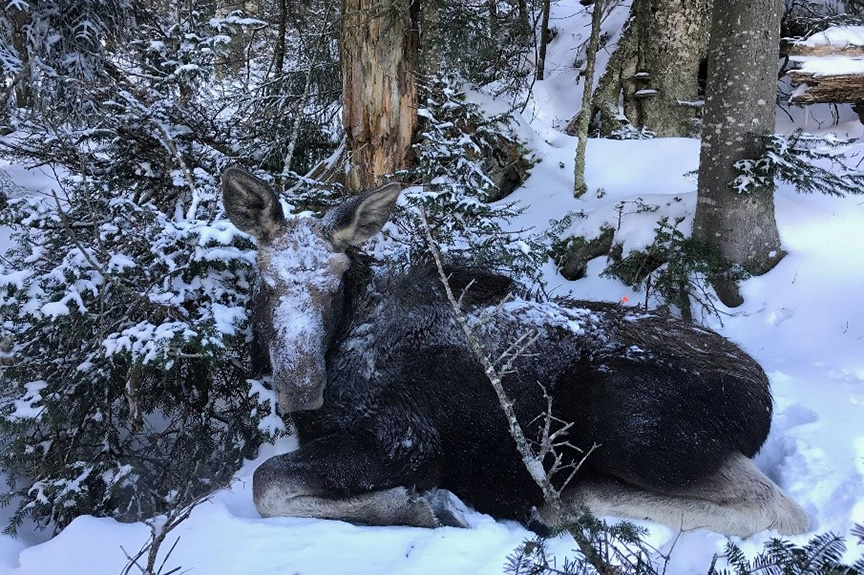 "Research has shown that lower moose densities, like in the rest of Vermont, support relatively few winter ticks that do not impact moose populations," said Fortin. "Reducing moose density decreases the number of available hosts which in turn decreases the number of winter ticks on the landscape."
"This recommendation is a conservative first step to addressing winter tick impacts on moose," added Fortin. "Given the poor health of the moose population in that area and a clearly identified cause, we need to take action to address this issue. Without intervention to reduce the moose population, high tick loads will continue to impact the health of moose in that region for many years."
Expanding hunting opportunities for moose in this particular region of Vermont is the most effective management tool available, and with increased hunting opportunities likely comes increased funding for VDFW's conservation efforts thanks to the sale of licenses, tags and entries for the permit lottery.
The department plans to issue 55 either-sex moose hunting permits for the targeted wildlife management unit, with a goal of harvesting 21 bulls, 10 cows and 2 calves. The moose season in Vermont takes place in October. This is welcome news to Vermont hunters, who have seen their moose harvest decline dramatically over the years.
VDW Director Mark Scott realizes the impact this research is having in his state, saying "We're very thankful for the support from the SCI Foundation. Without this research, we would not be implementing much of a moose hunt and more importantly, not correctly tackling the issue of unhealthy moose in Vermont."