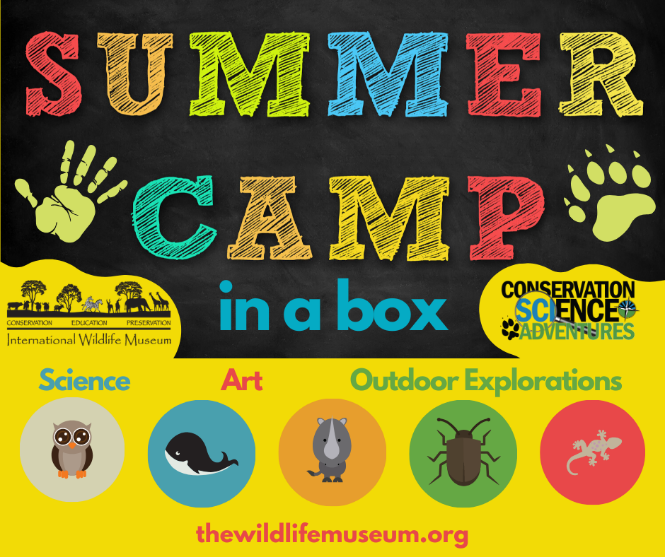 This summer was incredibly different this year with the museum being closed and unable to run summer camps. Parents were looking for new ideas to keep kids entertained and learning at home. The museum was there to help – our Summer Camp in a Box provided 5 days of educational fun through art, science & hands-on exploration activities. The Museum was able to create two versions of boxes, each one with different themed activities for kids ages 5-10 years old. The Museum would like to thank Carolyn Davis, museum member and donor, for sponsoring the cost of the materials for Summer Camp in a Box.
Daily themes included hands-on, science-based activities and crafts related around Polar Animals, Tropical Islands, Dinosaurs, Insects, Survival, Air, Water, Rainforest, Desert and Safari.
Some of the activities kids received in their box were an owl pellet dissection kit, outdoor scavenger hunts, plant and vegetable growing kits, making a compass and learning how to use it, building a survival kit from items in their own home, decorating tree cookie necklaces, creating an animal track game and many more.
The museum sold 45 boxes and with SCI/F staff sponsorship, was able to donate 4 of those boxes to a 501c3 organization, Into the Wild Outdoors, based out of Safford, AZ to distribute to kids that are disabled, terminally ill or facing hardships.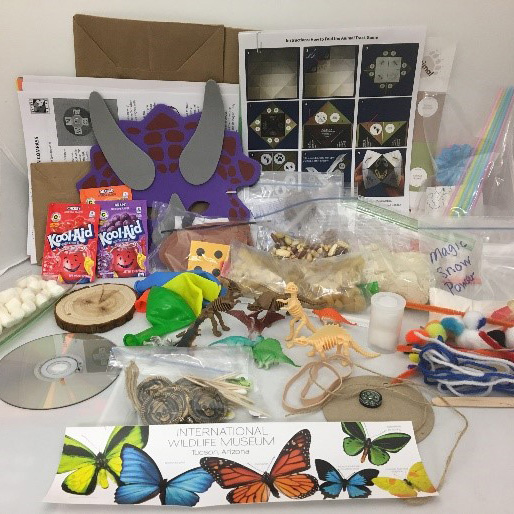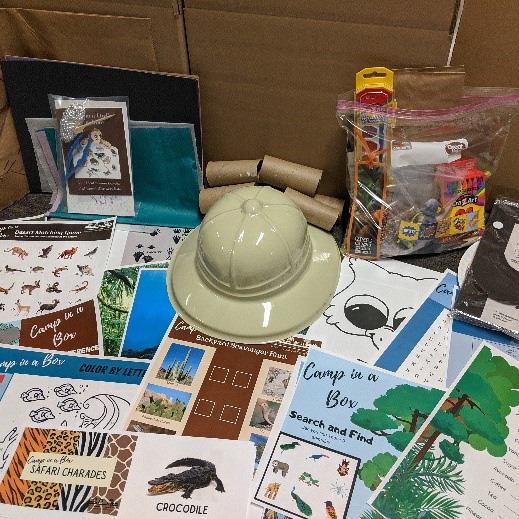 Box Contents of the 2 boxes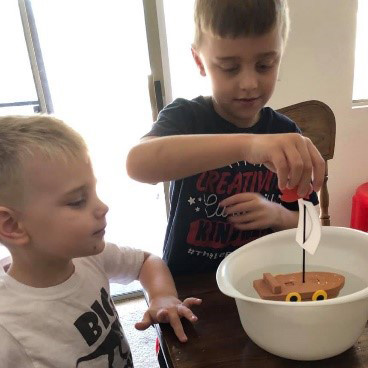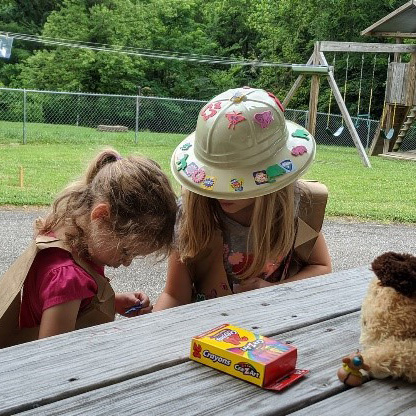 Kids who received a Summer Camp in a Box having fun floating their pirate boat they made on Island Explorers Day and decorating safari hats and vests on Safari Day.
(shared from Facebook)