SCI Blue Mountain Chapter (PA)
Blue Bag Delivery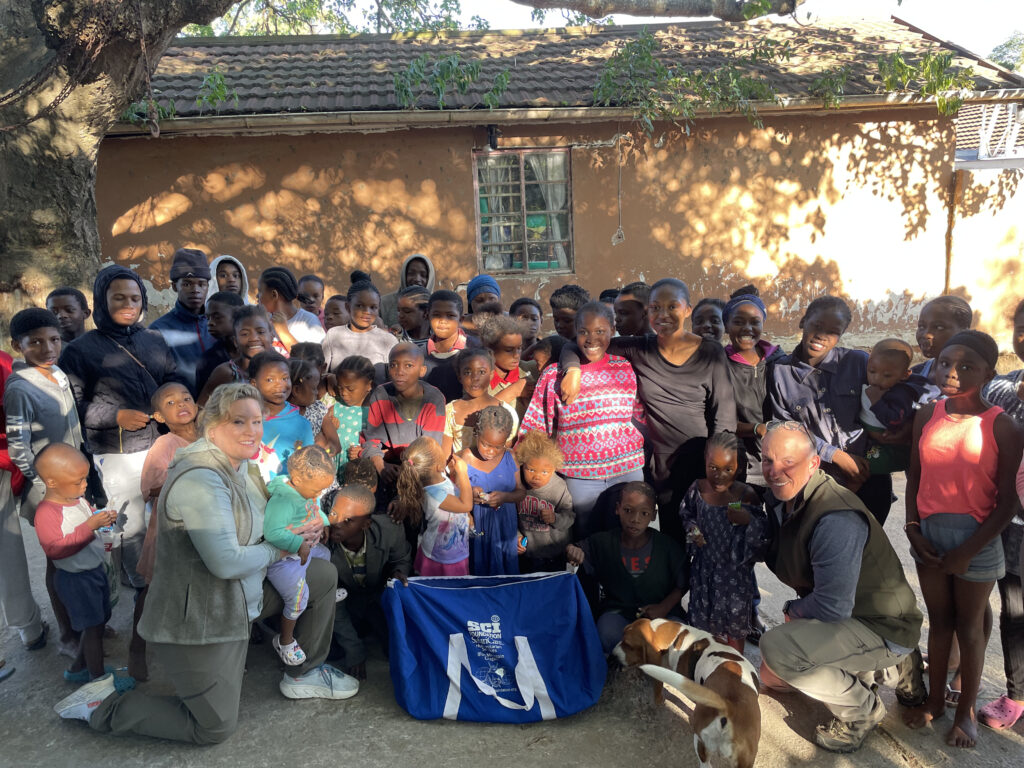 Blue Mountain Chapter (PA) President Matt Smith and wife Carol visit the Jehovah Jireh Haven Orphanage in Alexandria, East Cape, South Africa at the conclusion of their successful Safari with Khangela African Safaris. The Smiths delivered their SCIF Blue Bag full of game meat, school supplies, and treats in anticipation of the Easter holiday.
The 70 orphans at the privately run orphanage were also provided a voucher for a month's worth of toiletries and sanitary supplies to be used at a local market.
We thank Matt and Carol Smith for their generosity while out vacationing and hunting! While the Smith's took part in this out of the goodness of their heart, this is a prime example of a "community benefit" that helps to promote local populations wanting more wildlife (and more hunters) to visit their remote area of the world. We encourage all hunters to consider similar activity on your future adventures, which we've worked hard to make easy for you through the Amy Bell Family Blue Bags program. For more information visit: https://safariclubfoundation.org/bell-family-blue-bag-program/