Sables Happenings at Convention
BY: Vicki Swan, Sables President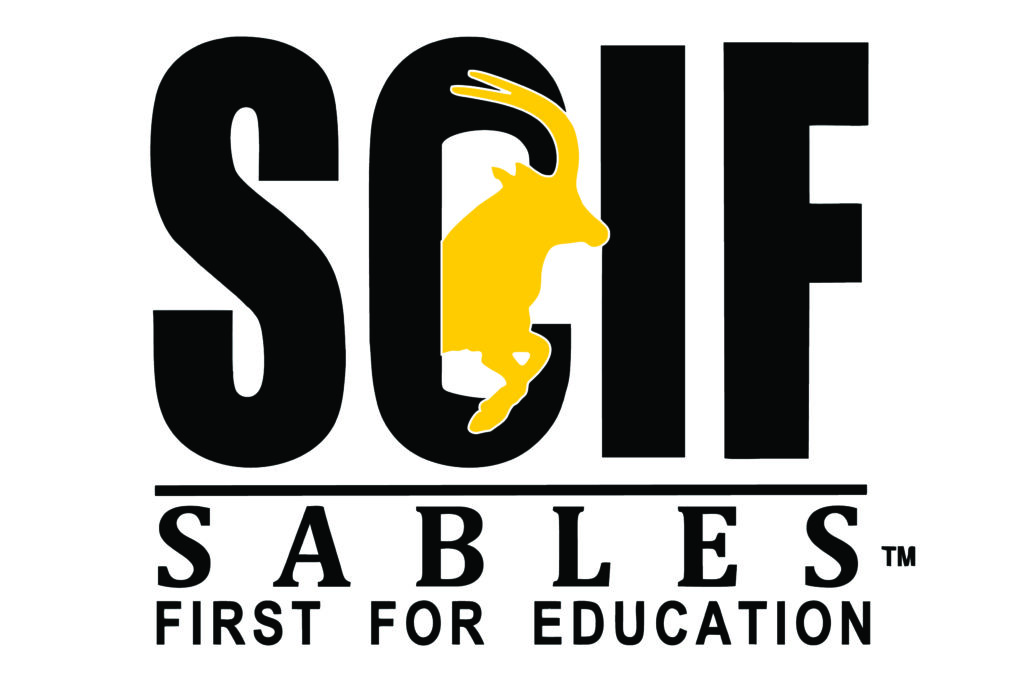 If you are a seasoned convention-goer like me, you know the importance of strategizing to see everything at SCI's Annual Hunters' Convention. Here's what's happening with Sables this year, so you can be sure to plan accordingly.
SABLES GENERAL MEMBERSHIP MEETING
The Sables General Membership Meeting will be held 3p.m., Wednesday, Feb. 22 in Music Row 5 at the Omni Nashville Hotel. This is your opportunity as a Sables member to participate in a Sables Meeting, as well as meet the Sables Governing Board Officers and Directors. We hope to see all you Sables members there!
HAPPENINGS IN THE SABLES BOOTH
There will be lots of excitement buzzing around the Sables booth this year! Stop by and see us to purchase your Sables Benefit Award tickets, sweepstakes tickets, logo wear or to compete against your friends in a game of cornhole! There will also be comfy couches set up if you just need to rest your feet. We'll see you at the Sables booth!
SABLES LUNCHEON
This year the Sables luncheon is scheduled for Friday, Feb. 24, in the Broadway Ballroom A-F, at the Omni Nashville Hotel. As you enter the ballroom, you will be greeted with live country music and Southern hospitality by long-time Sable supporters. A complimentary beverage will be served promptly at 10:15 a.m. when the doors open allowing time for you to visit with friends while viewing unique silent auction items. A down-home country lunch will be served followed by more live entertainment, the live auction and a delicious dessert. Buy online at scishow.org, to assure you get your ticket or table today. They are selling fast!
In celebration of SCI's Annual Convention moving to Nashville, and in the spirit of celebrating women in hunting, this year's Sables happenings promise to deliver fun and excitement! Sables are dedicated to raising funds for SCI Foundation Education Programs in support of continuing our hunting and outdoor heritage, and we want to thank chapters, Sables auction donors and individuals for their generous support year after year. Our supporters are the heart and soul of Sables and all that we represent. We hope to see you at all of our events this year!
SABLES LUNCHEON – AUCTION
There will be many great hunts and items to bid on at this year's Sables Auction. The following featured Sables Auctions are just a sample:
• Game Trackers Africa Rockwood Conservation
A management dart on southern white rhino bull (Silver Medal class) and trophy fees for 1 sable bull. Lodging during safari, meals, local wines and beer, bottled water and soft drinks (in moderation). One-on-one guided service, transportation at safari area, field preparation of trophies, transportation of trophies to taxidermy. Splitting Image Taxidermy donated $1,000 towards the taxidermy order (excluding dip and ship) subject terms and conditions. SIT can produce a rhino replica in the USA, and it will be completed in 16-18 weeks. Hunt value: $18,800.
•Coastal Alaska Adventures
Seven-day, custom Alaska cruise for two guests. All-inclusive cruise aboard either of the custom Alaska cruise yachts for available dates in 2023 or 2024. Value: $20,000.
•Rainy Pass Lodge Alaska
For July 2023 or 2024, enjoy afive-night stay for twopeople at Rainy Pass Lodge. Included are all meals and lodge services, wine and Alaska beer on tap, round-trip charters, Anchorage to Rainy Pass Lodge. You'll arrive on a scenic flight to lodge on a floatplane! Activities include helicopter glacier tour, fly-in fishing for Arctic char, grayling and rainbow trout, overnight at a remote cabin, horseback ride the Historic Iditarod Trail, hike Monument Hill, onsight museum tour! Other activities include wildlife viewing, gold panning, canoeing, kayaking, volleyball and more! Not Included are personal liquor and gratuities. Value: $18,800. Also included with this donation is a 2014 SCI Auction Item: A signed Big & Rich Top Hat in a clear case! Value: priceless.