Loretta Lynn's Last Guitar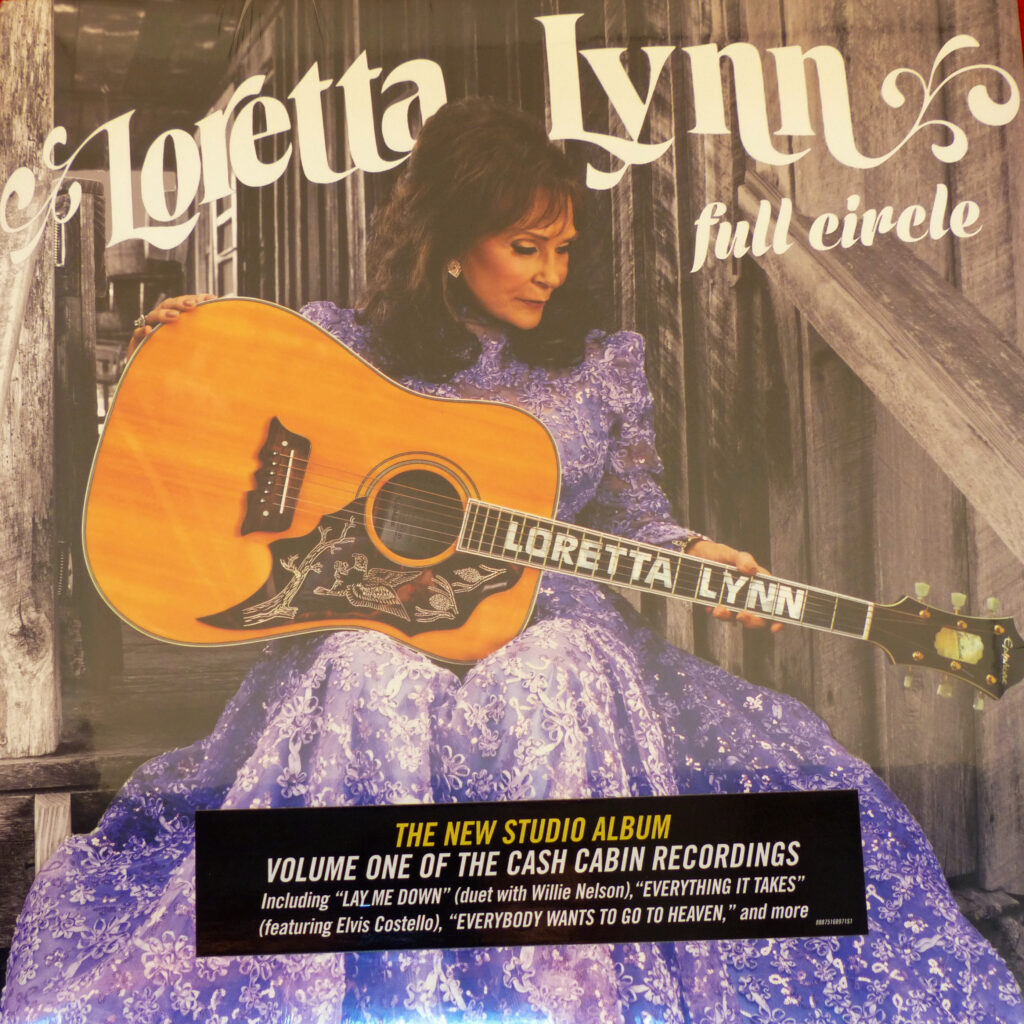 Little did we know this guitar Vicki Swan and I purchased in May of 2022 for $100, would be the last item Loretta Lynn would autograph prior to her death October 4, 2022.
It was several months earlier that Mark Moore (President of Music City Chapter), his wife Ann Marie, my wife Vicki (President of Sables) and I were discussing who might be a good person to sign a guitar for auction at the Safari Club Foundation Beretta Gala at Convention in 2023. We discussed several hopeful possibilities throwing out names which included Reba McIntire, Jake Owens and others. It was when Mark suggested Loretta Lynn that we felt we had a winner for the guitar.
Loretta Lynn has received many awards and other accolades for her groundbreaking role in country music. This includes awards from both the Country Music Association and the Academy of Country Music as a duet partner and an individual artist. She was nominated 18 times for a Grammy Award and won three times. As of 2022, Loretta Lynn was the most awarded female country recording artist in history, and she was the only female ACM Artist of the Decade (1970s). Lynn scored 24 No. 1 hit singles and 11 number one albums. She ended 57 years of touring on the road after she suffered a stroke in 2017 and then broke her hip in 2018.
The guitar was carried to her daughter's house back in June, 2022, and was finally autographed on September 20, 2022. Right after Lynn's son-in-law carried it to Mark's house, we heard of her death in October 2022.
A certificate has been made and signed by her daughter, Patsy Lynn Russell, attesting to the fact this guitar was the last item she signed prior to her passing. The certificate, along with an album cover will be framed and presented with the guitar at the auction.
There is no question that this is a very important piece of Country Music history and most likely would have ended up in a museum otherwise. Like my wife Vicki sometimes says, "It was meant to be"