Roughin' It Camp at the International Wildlife Museum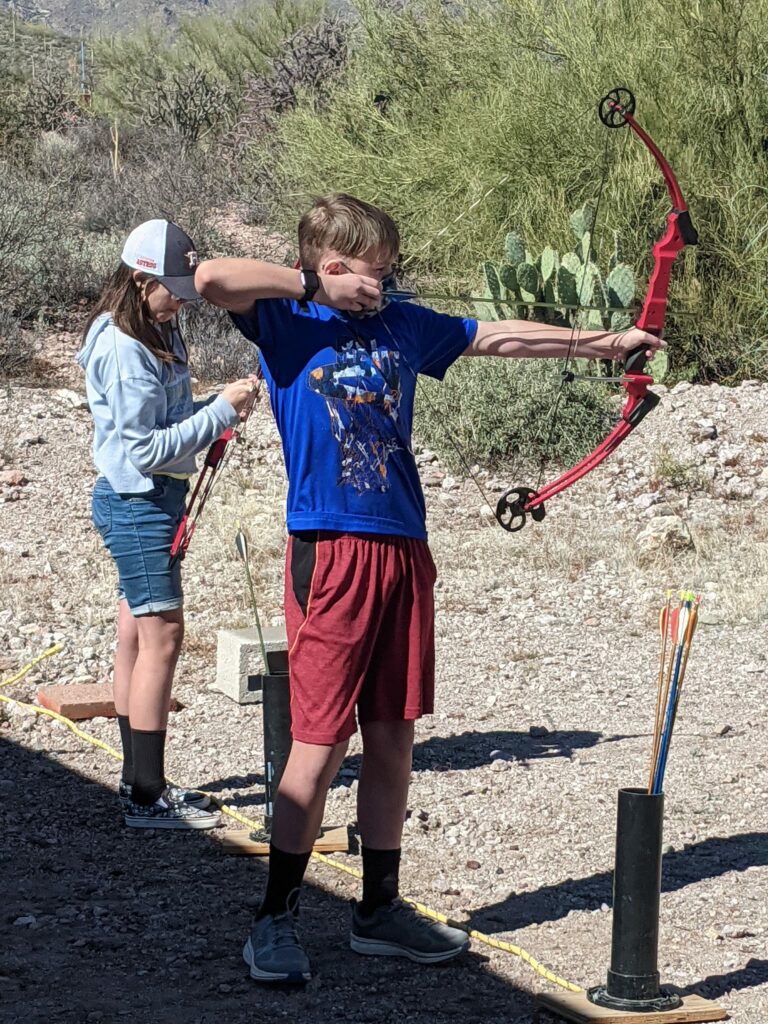 February 24-25th is Rodeo Break in Tucson, AZ.
There's no better way to celebrate than our annual "Roughin' It" camp at the International Wildlife Museum!
This year 8 kids attended and participated in multiple outdoor activities. Campers learned the basics of archery and safety skills on the range. The kids then tried out different methods of building a campfire to see which one worked the best. Once they had a nice fire going, they cooked muffins in an orange peel (in case you're interested on how exactly this is done – just google "campfire orange muffins!") Then, the campers learned what items would be helpful to include in a wilderness survival kit and started a kit to take home and build upon. It was a busy day, and the kids went home tired!
On the second day, we started out with more archery and just over the course of a day, the kids had really improved their skills. They learned how to score their targets, shot at 3D targets and for fun, balloons! Afterwards, the kids practiced their fire-starting skills and built another campfire that they roasted hot dogs over and made s'mores for dessert. The campers then divided into teams to see who could build the best shelter – they got very competitive which was a lot of fun.
We ended the days with meeting the live animals, which everyone always enjoys. The kids got to hold bearded dragons, a kingsnake, guinea pigs and interact with a chinchilla!
The Museum has some great upcoming events in March – Spring Break Camp, March 14-17th and Outdoors Day on March 19th and we look forward to updating you on those in the next Enews!