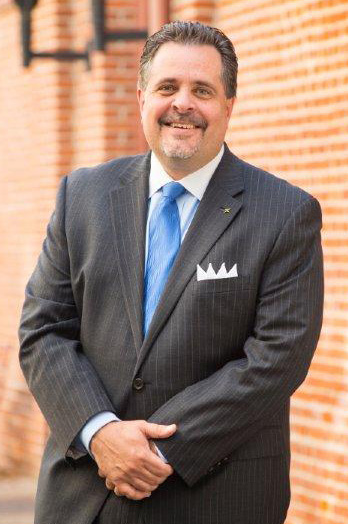 A Message from the SCI Foundation President
Over the last 20 years, SCI Foundation has made great strides in becoming the recognized leader within the international sustainable-use conservation community. To continue our work as the leader in conservation, we must constantly strive to do more.
Every day, SCI Foundation supports SCI's hunter advocacy efforts by providing the best-available science to ensure that everything from international wildlife policy to local deer management is science-based.
The work of SCI Foundation's dedicated staff and volunteers does not stop. There is little time to pause or celebrate recent achievements in conservation. Through our African Wildlife Consultative Forum (AWCF), we continue to bring together senior government officials, professional hunting association leadership, the USFWS, international policy experts and wildlife biologists to tackle the most pressing sustainable use issues in Africa. We continue to work with SCI's expert litigation team, defending sustainable-use with science to win the uphill battle on several important trade issues.
Communication is key to our continued success. We need you to help share SCI Foundation's message of sustainable-use conservation now more than ever. If you have not already, join us on Facebook and visit our webiste at SafariClubFoundation.org, where you will get the latest updates on conservation issues and our program news.
As SCI Foundation grows in both stature and reach, one of the highest priorities is fundraising. Fundraising is critical to the long-term success of our wildlife conservation and outdoor education programs. For this reason, we continue to work to grow the First for Wildlife Endowment. By helping to fully fund this endowment, you can help SCI Foundation continue to be a leader in conservation now and well into the future.
As President, I look forward to continuing to build on SCI Foundation's previous successes and to many more accomplishments in the coming years.
Thank you.

Craig K. Kauffman
President
Safari Club International Foundation
Since 2000, SCI Foundation has provided more than $80 million to promote science-based conservation through wildlife research, capacity building in governments, youth and teacher education, and humanitarian programs that show the importance of the hunting community in society around the world. Growth of SCI Foundation has continued to gain momentum through charitable donations from SCI members and direct grants from local chapters and the SCI organization. Throughout the world, SCI's approximately 50,000 members and 190 chapters contribute time, talent, and financial support to local, national, and international projects.