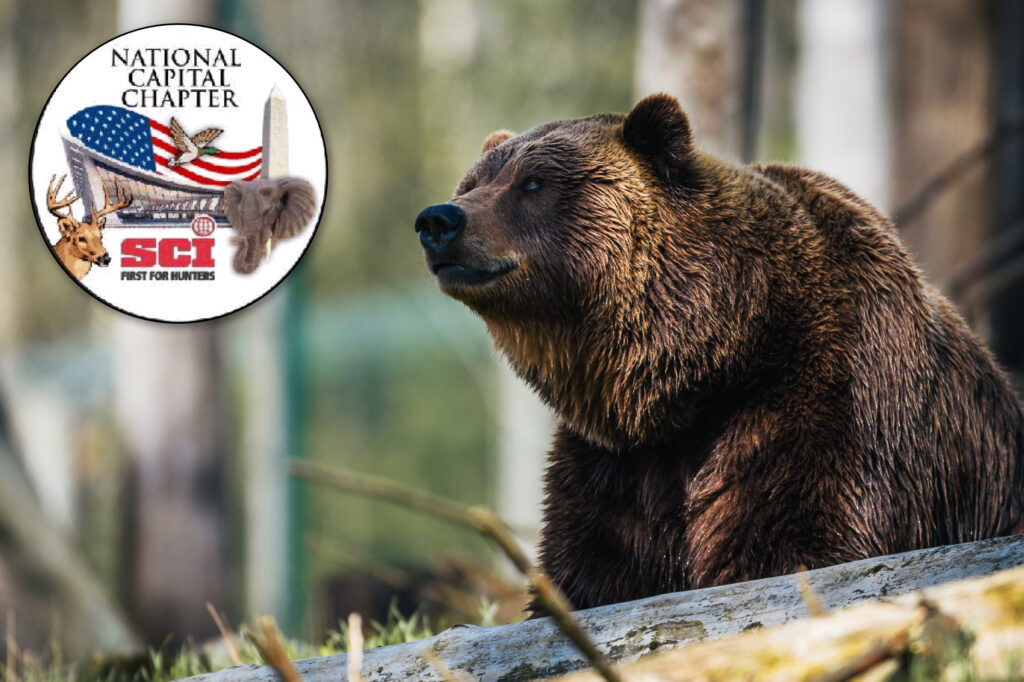 Safari Club International Foundation (SCIF) is pleased to announce the support of the National Capital Chapter with their recent donation to our grizzly bear conservation strategy.
"Our Chapter is happy to contribute to SCIF's grizzly bear conservation efforts," said Stephanie Spika Hickey, President of the National Capital Chapter. "It's important for Chapters to step up and fund projects that SCIF has identified as important, whether or not they are local to the chapter. We applaud the work being done by SCIF and are eager to support more projects in the future."
This strategy seeks to defend the sustainable use of grizzly bears where they are hunted and expanding in range with a research approach to collecting science-based population data and addressing human conflict via targeted prevention projects. SCIF recently participated in a bear spray giveaway event in Wyoming, the organization's first implementation of this strategy, and is planning field work for a population survey in the Yukon. SCIF is planning to continue this conflict work in Wyoming, include backcountry food storage infrastructure installments, and expand the program into Montana with new funding and partnership opportunities.
We look for more SCI Chapters to support SCIF's mission. Please learn more about our grizzly bear work and SCIF's conservation strategies here.