Meet Your 2023-2024 Sables President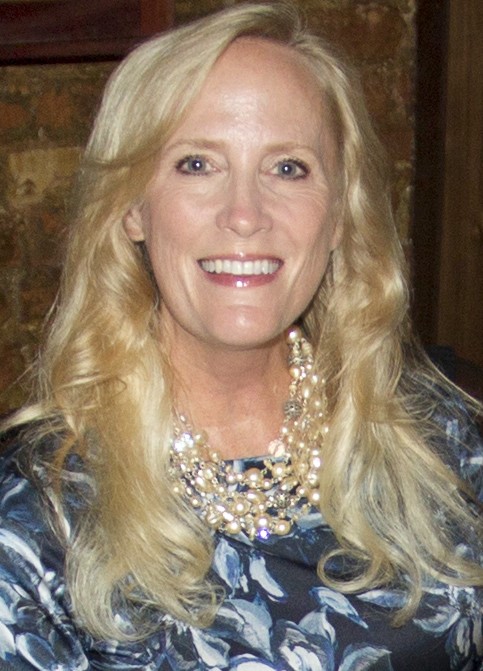 On May 12, 2023, the Sables voted to confirm Susan Hayes as the 20th President of Sables. Susan has served for the past year as Vice President of SCIF-Sables and was the Sables Convention Chair for Convention 2022 and 2023. She has the proven commitment, drive and leadership skills needed to lead Sables as they embark on new education programs, continuing to further the mission of Sables.
Susan is President of the Windsor Companies and actively manages all business activities of the consolidated companies including real estate development, leasing, and management. Windsor specializes in retail shopping centers and retail properties across the country and is owned by Susan and her husband Bill. In addition to her business activities, Susan is an avid hunter, fisherwoman, hiking enthusiast, and is involved in two book clubs and a cooking club. She teaches cooking, wine pairing and food technique classes and continues her wine education with the Culinary Institute of America-Napa in pursuit of her advanced wine certification. She is a member of the Guild of Sommeliers and an alumnus of Le Cordon Bleu. Susan has been politically and philanthropically active across the spectrum for many years. She is active in the Republican Party in Los Angeles and has been a Presidential Delegate at the Republican National Convention.
Susan's commitment to Safari Club International, hunting, wildlife education, conservation and the Second Amendment is engrained in her everyday life. Susan, her husband Bill, their children and grandchildren are all members of Safari Club International. She is an active member of the Denver Chapter of Safari Club International and is also active in the Denver Sables Committee. She is also presently serving on the Advisory Board of Safari Club International Foundation. In 2020, Susan received the Safari Club International Diana award in recognition of her worldwide hunting accomplishments.
Susan is confident that the upcoming years will bring great things to the Sables and strongly believes it is up to Sables to help young women find opportunities for growth in leadership and giving back to their communities.
"As the new Sables' President, I am excited about and committed to recruiting younger women into our membership because Sables can provide the mentorship and guidance they need to become future leaders. Sables can also provide a space where women hunters and non-hunting women, who support our hunting lifestyle and education mission, can feel support from the sisterhood of hunters and those that support proper wildlife conservation.  As a woman hunter, I feel the Sables are an important aspect of my SCI Membership and know the Sables will provide a welcoming home to women hunters for many years to come."

Susan Hayes – New Sables President