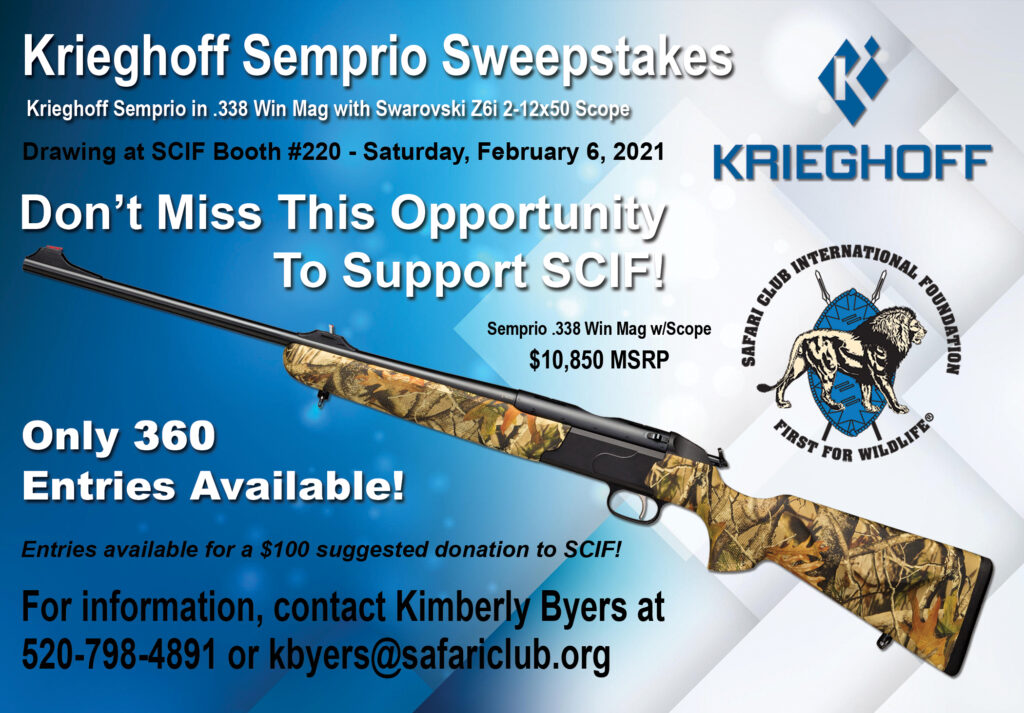 Don't miss your chance to win an amazing Krieghoff Semprio in .338 Win Mag with Swarovski Z6i 2-12×50 Scope while supporting SCI Foundation's wildlife conservation and outdoor education programs. Only 360 entries are available.
To purchase tickets or for more information about the Krieghoff Sweepstakes,

rules

, or to purchase tickets contact Kimberly Byers at (520) 798-4891 or email at

kbyers@safariclub.org


The Krieghoff Semprio – Versatility for the Hunt

The Semprio offered in .338 Win. Mag. is Krieghoff's innovative in-line repeating rifle capable of firing follow up shots in quick succession. The Semprio makes travel to the hunting ground of your choice effortless with ease of transport and caliber options. Efficiency lies in the cocking device which renders the gun ready or safe, and aids in taking the rifle down for transport or caliber change. Caliber changes within the magnum spectrum are easily accomplished on the existing bolt head with the purchase of an optional barrel. A change of the bolt head expands the possibilities into optional smaller caliber ranges. The Forest Green Camo stock, complete with carrying sling, provides a sturdy platform for mounting and the added advantage of blending in with the environment. Enhancing the Semprio's versatility is the Z6i 2-12×50 Scope donated by Swarovski, ideal for hunting in the forest or long shots across a plain. Delivered in a molded Krieghoff Semprio case by Negrini, Krieghoff offers this package at a value of $10,850.00.
A special thank you to Krieghoff International for their continued support of SCI Foundation and its mission to ensure the future of wildlife through conservation, education, and hunting.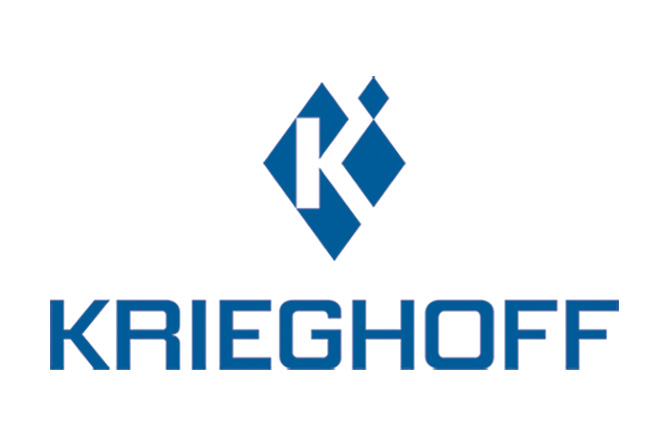 For more information on the Semprio and the entire Krieghoff Hunting line, please visit

www.krieghoff.com