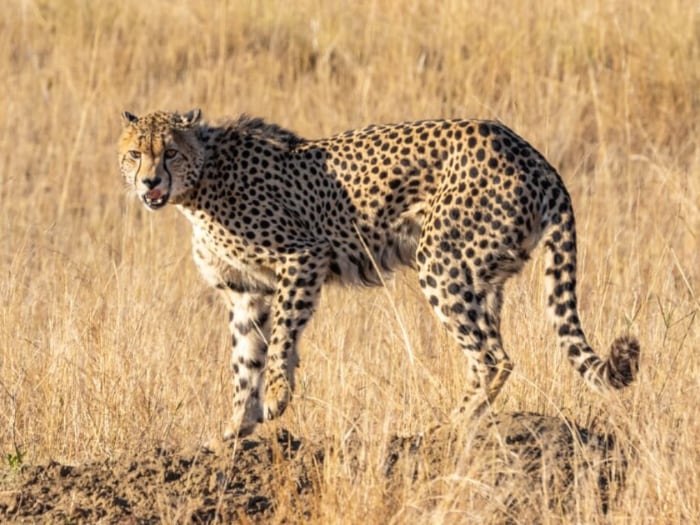 SCI Foundation is heading to the Land of the Brave for this year's African Wildlife Consultative Forum. The annual meeting, which brings together a diverse group of conservation stakeholders, including professional hunting associations, wildlife biologists, community leaders, hunting and conservation organizations, and range state government officials, will take place from October 9th-13th in Windhoek, Namibia.
Namibia has a thriving sustainable use conservation model, with successful community governance, government management, and private landowner structures. The sustainable utilization of wildlife, particularly through hunting, has led to one of the best conservation success stories in the world. Namibia, alongside Botswana, Tanzania, Zimbabwe, South Africa, and Zambia, have the highest populations of elephant, giraffe, lion, and white and black Rhino. In fact, Namibia and South Africa are home to over 90% of the white rhino population and over 70% of the black rhino population, thanks in large part to the sustainable hunting model. Funds from conservation tourism are reinvested back into communities, providing employment, food security, health and educational services, and more, benefiting approximately 220,000 Namibians. Over 50% of this revenue comes from hunting. These funds are also reinvested to wildlife and habitat conservation projects and, critically, anti-poaching initiatives.
Even with Namibia's and southern Africa's conservation success, there is more work to be done to support sustainable use conservation and rural livelihoods. This year's Forum will bring together representatives from Botswana, Cameroon, Eswatini, Malawi, Mozambique, Namibia, South Africa, Tanzania, Uganda, Zambia, and Zimbabwe to discuss top priorities for the region. The agenda includes presentations from the experts as well as group discussions on the status of conservation and hunting, elephant and rhino management, the potential for a wildlife economy, community-based natural resource management, communications, professional operator associations, SCIF conservation project updates, and a look-ahead to the CITES SC77 and CoP20.
Each year, the AWCF provides a critical venue that brings together the most important voices to discuss the biggest threats to conservation and the potential for innovation in the region. SCI Foundation and SCI extend a sincere thank you to the Namibian government, communities, and associations, particularly the Namibia Ministry of Environment and Tourism, the Namibian Association of CBNRM Support Organizations, and the Namibia Professional Hunting Association as we look forward to our continued partnership in conservation.
Stay tuned next week for all updates on AWCF in Windhoek!