Gordon Nelson, CPA, CFP® – Major Gifts Manager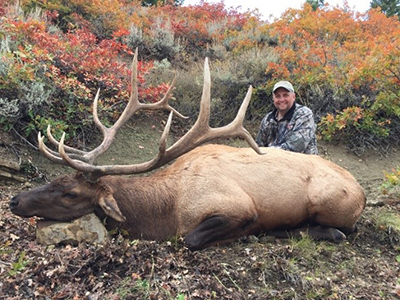 Gordon Nelson is excited to join Safari Club International Foundation as a new Major Gifts Manager. Gordon has a Master's Degree in Accounting from Utah State University. For the past 20 years, Gordon has been working as a financial planner and investment advisor and is a CPA (certified public accountant) and CFP® (certified financial planner). Several of those years were spent in public accounting, including some time as a partner in a CPA firm. He worked for Merrill Lynch for several years as a financial advisor and has been the managing partner of a financial planning and investment advisory firm he founded in 2003.
Gordon has been hunting since he was a kid and is an avid big game hunter and fly fisherman. He loves everything about wildlife, guns, and the outdoors. He has hunted North America, Africa, and Argentina and loves to fly fish very remote spots in Alaska a couple of times each year. During the off season, he can be found planning and dreaming about new hunts, putting together new rifles, and reloading and developing new loads for his rifles.
Gordon is very excited to use his background and skills to work with those who share his passion for hunting and wildlife in finding the best ways they can support the great causes of the Foundation. He is married, has five daughters and lives in Northern Utah.
Since 2000, SCI Foundation has provided more than $80 million to promote science-based conservation through wildlife research, capacity building in governments, youth and teacher education, and humanitarian programs that show the importance of the hunting community in society around the world. Growth of SCI Foundation has continued to gain momentum through charitable donations from SCI members and direct grants from local chapters and the SCI organization. Throughout the world, SCI's approximately 50,000 members and 190 chapters contribute time, talent, and financial support to local, national, and international projects.