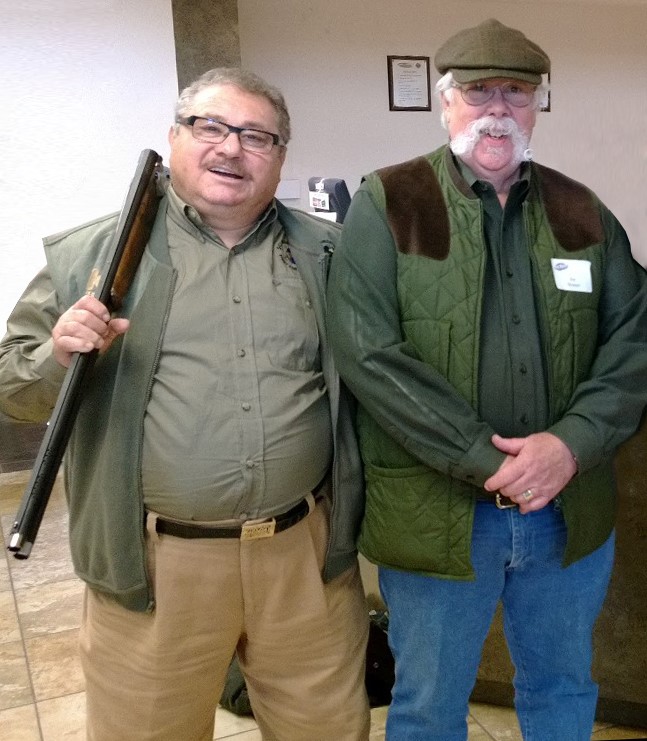 It is with a sad heart that we acknowledge the passing of our dear friend and ardent supporter Roman Deville. Roman certainly understood what it meant to go above and beyond when it came to volunteerism.
While Vice President of SCI Foundation, he rolled up his sleeves and helped to do the work necessary to support and promote SCI Foundation, showing his dedication to and generosity and passion for wildlife conservation and outdoor education.
"Roman's tireless commitment to Safari Club International Foundation was realized in many ways over many years," said Craig Kauffman, President SCI Foundation. "His passion for wildlife conservation and outdoor education was a hallmark of his service over many years. He will be missed by many, but his contribution will benefit many in the years to come."
Roman's contributions to SCI Foundation were invaluable and too numerous to list fully, having been instrumental in forging the partnership between SCI Foundation and the Boy Scouts of America (BSA) and steadfast in his championing of the First and Second Annual SCI Foundation/BSA Sporting Clays Shoots.
He provided his support to the Education Sables program; the American Wilderness Leadership School (AWLS) in Jackson, Wyoming; and he provided the International Wildlife Museum in Tucson, Arizona, with support and much needed advertising and marketing funds, working to help establish it as a showplace of the North American Conservation Model as well as a highly regarded international tourist destination.
In addition to being a Past Vice President of SCI Foundation, Roman was a member of the Hunter Legacy 100 Fund, a Life Member of SCI and OVIS, a Director of SCIF, a founding member and Director of the Greater Atlanta Chapter of SCI, former Director and member of the Georgia Chapter, and member of the Palm Beach Chapter. He was also a past member of the Conservation Committee, Bylaws Committee and Special Events Committee, and the Task Force Chairman of the SCIF/Boy Scouts Pre-Convention Shoot Committee.
"Roman loved SCI and SCIF and was always willing to step up when asked," said SCI Past President Paul Babaz. "We will all miss Roman, but I will miss his wicked sense of humor most, as Roman was always quick with a smile and joke!"
Roman was not just a figurehead, he was truly a world-class sportsman, having hunted in 16 African, eight Asian, and seven European countries and extensively in the South Pacific, North and South America, Canada and Mexico.
He harvested more than 331 species and earned the World Hunting Award Ring of SCI, the Triple Slam Award Ring of OVIS, and the Third Level of the Ullmann Award for European Animals. He was honored to be part of the SCIF Task Force at the 2012 International Congressional Conservation Foundation in Washington, DC.
Without the generous support of people like Roman Deville, entities like Safari Club International Foundation would find it difficult to operate, but more importantly, without the commitment to the mission, the hard work, and the unwavering dedication to the promotion of the organization exemplified by him, it would cease to exist. SCI Foundation remembers Roman as a real hero of wildlife conservation and outdoor education.
Roman resided in Florida with his wife Diane where they enjoyed yachting and spending time with their children and grandchildren. Roman was retired from the practice of law in Atlanta, Georgia and from his parallel careers in banking and real estate.