International Union for Conservation of Nature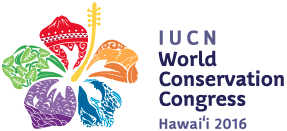 SCI Foundation Accepted into the International Union for Conservation of Nature
Safari Club International Foundation (SCI Foundation) is pleased to announce its formal acceptance as a new member of the International Union for Conservation of Nature (IUCN). IUCN is the world's largest environmental network and the global authority on species survival status. Membership strengthens SCI Foundation's credibility and capacity through association with this international alliance of scientists and decision makers.
"Attaining IUCN membership has been one of our longtime goals," said Warren Sackman, President of SCI Foundation. "Being recognized as a science-based organization by IUCN is a major achievement."
This announcement comes only two months after receiving the highest possible 4-star charity rating from Charity Navigator. SCI Foundation conducts and supports scientific studies, assists in the design and development of scientific programs for sustainable use management, and demonstrates the critical role that hunting plays in wildlife conservation around the world.
"SCI Foundation is acknowledged as a leader in sustainable wildlife conservation and education," says SCI Foundation's Conservation Committee Chairman, Dr. Alan Maki. "Now as an IUCN member organization we'll be able to better collaborate with the international conservation community and share our research findings more broadly."
IUCN harnesses the knowledge and resources of over 1,300 organizations, including government agencies, NGOs, academic institutions, and business associations. Membership will allow SCI Foundation to develop new partnerships, expand its global scientific network and provide input on key sustainable use discussions at the 2016 IUCN World Conservation Congress this September in Hawaii.
SCI Foundation has an extensive history of working with IUCN, recently supporting the African Elephant Specialist Group in managing and expanding the elephant population survey database. IUCN is also a frequent participant in SCI Foundation's annual African Wildlife Consultative Forum, which brings together governments, NGOs and the private sector to discuss sustainable use issues and wildlife policy.
Learn more about IUCN and the upcoming 2016 World Conservation Congress at http://www.iucn.org/.
For more information on SCI Foundation go to our First For Wildlife blog, like us on Facebook, follow us on Twitter and Instagram, or visit our website at www.safariclubfoundation.org.
Since 2000, SCI Foundation has provided more than $80 million to promote science-based conservation through wildlife research, capacity building in governments, youth and teacher education, and humanitarian programs that show the importance of the hunting community in society around the world. Growth of SCI Foundation has continued to gain momentum through charitable donations from SCI members and direct grants from local chapters and the SCI organization. Throughout the world, SCI's approximately 50,000 members and 190 chapters contribute time, talent, and financial support to local, national, and international projects.