SCIF Staff Engages Legislative Staff and Congressmen about Conservation Issues
By: Todd Roggenkamp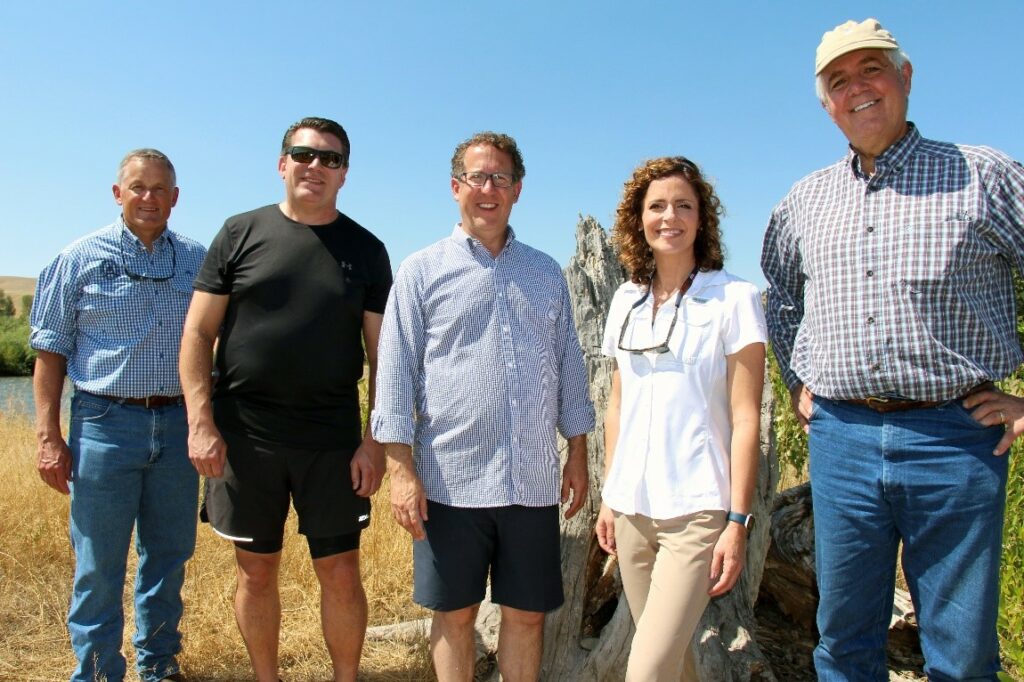 SCIF and SCI Sables recently partnered with the Western Caucus Foundation to discuss the latest issues in conservation with Congressional representatives while engaging them in outdoor recreation. This is part of SCIF's new strategy to provide federal and state elected officials, congressional staff and liaisons with a basic understanding of the North American Model of Wildlife Conservation, including the facts about hunting as an important component in modern conservation.
Todd Roggenkamp, SCIF's assistant director of education, and Scott Francis, instructor for SCIF's American Wilderness Leadership School, helped the elected officials and their staff get introduced to the field of conservation August 17 on the beautiful Madison River in southwest Montana.
6 US representatives and 24 staffers attended the outdoor session. Members of congress in attendance included Bruce Westerman, Ark. 4th District, also SCI's Legislator of the Year, Dan Newhouse, Wash. 4th District, Congressional chair of Western Caucus, Jay Obernolte, Cal. 8th District, Adrian Smith, Neb., 3rd District, Julia Letlow, La., 5th district Cliff Bentz, Ore. 2nd District. They were introduced to fly fishing and to aquatic habitat ecology that showed the connections between resource use and conservation. They experienced nature in a stunning setting that remains in a pristine condition though conservation efforts from organizations like SCIF and state agencies. The accompanying discussions illustrated how this process works.
In addition to the basics of fly-fishing equipment and techniques, SCIF's Francis also led a session about river ecology and described to the legislators and staff how aquatic insect communities reflect river health. Francis explained Montana's regulations that monitor river waters and restrict some fishing if water temperatures rise too high. He also discussed the importance of Pittman-Robertson and Dingell-Johnson acts, which fund waterway and land restoration, and which recently came under assault in the U.S. House.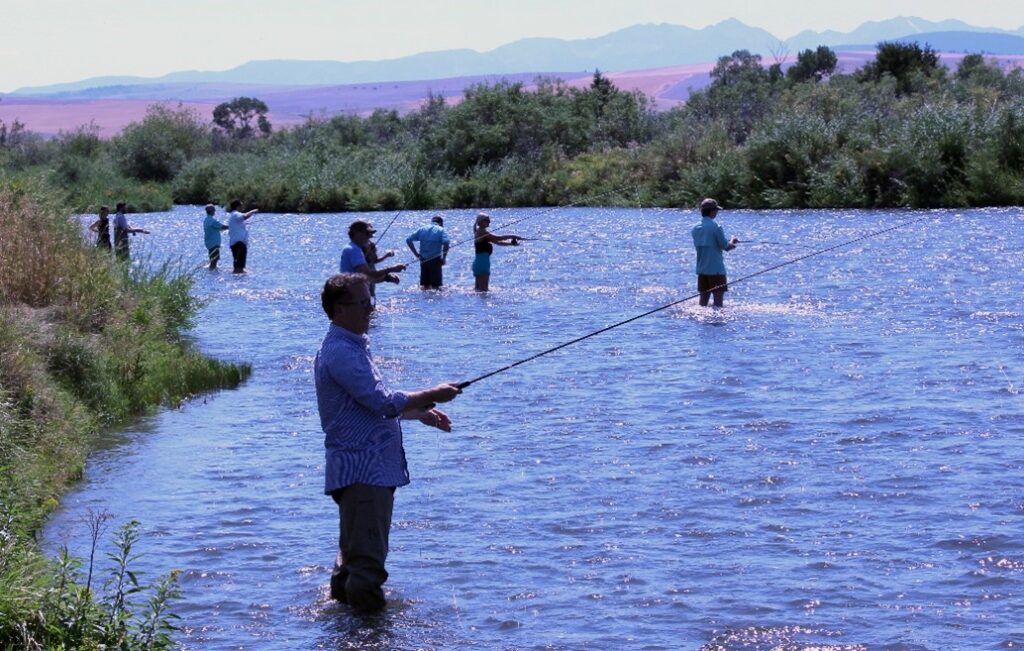 Rep. Adrian Smith of Nebraska said he agreed with Francis about funding conservation.
"America is a big place, and we need to get out and see what's happening in our country's environment," said Smith. "Now's the time to appreciate the natural resources we have and support the methods of research and assessment to protect our waters and land."
According to Joshua Jamison of the Western Caucus Foundation, most of the participants had never been fly fishing and many had not fished at all.
"It was important to get them on the water to help them understand the policies important to sportsmen and the environment so they could vote for them when they come up," said Jamison who assisted in running the larger Western Caucus Roundtable Event, August 18-21 in Bozeman, Montana.
"I think they were really able to see into our world, if only for a few hours, and get an understanding of what we do and why we do this," he said.
Although the new anglers did not hook up with any trout, they did get hands-on instruction that they can take to other rivers, and to their home districts.
In addition to this activity, the group also visited Montana State University to see a bioscience demonstration, hiked to a forest restoration in Sourdough Canyon near Bozeman and toured Yellowstone National Park to see projects funded by the Great American Outdoor Act as a part of the roundtable event.
SCIF and SCI Sables is planning additional programming for congressional leaders and other identified groups who will benefit from learning about conservation and facts about hunting. If you are interested in learning more about the education programs SCIF can provide, please contact Assistant Director of Education at 520-954-0664 or troggenkamp@scifirstforhunters.org