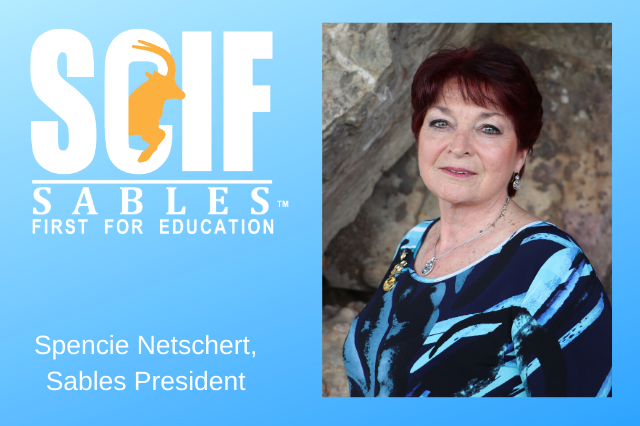 By Spencie Netschert, Sables President
The American Wilderness Leadership School (AWLS) may be closed this summer, but that won't stop Sables from preparing for our return to Las Vegas for the 2021 Convention. We are working to prepare for a one-of-a-kind luncheon, seeking great donations and entertainment for our Las Vegas event.
While many of us are home bound, our AWLS staff are preparing to undertake some big projects at the facility to make sure we utilize this time to the fullest. We hope to complete a waterline project, paint the lodge and take care of dozens upon dozens of things that need to keep our facility in great shape.
You can help with this, too. We have put our AWLS wish list in the May meeting board packet. You or your chapter can help us with our projects this summer. Please consider the following:
Most Desired Items
Work Sled for Ranch – $10,000
NASP packets – $4,000
Project WILD Books – $4,950
New Pressure gauges for water system in Lodge – $2,500
NASP targets – $1,000
Two Solar lights and Poles for campus lighting – $500
Paint Sprayer – $500
Sled ramp for use on Work Truck – $340
Pull Cart for grounds keeping -$250
Since we are not meeting in person in May, donations can be made to the SCI Foundation AWLS Program by simply clicking on the donation link found on our website at https://safariclubfoundation.org/product/donation/ and note in the comment field "AWLS." If you have any questions about any of these items please contact Todd Roggenkamp at 520-954-0664 or email him at troggenkamp@safariclub.org.
Now more than ever, we need to remain steadfast in our mission to further the understanding of our outdoor heritage, including the positive role hunting plays in wildlife conservation. By ensuring we are ready next summer to engage youth and adults in conservation education, we can continue to serve our mission in these changing times. Thank you for your continued support.