Monitoring Montana Moose Populations
SCI Foundation has partnered with Montana Fish, Wildlife & Parks (MFWP) on its moose population monitoring project. Moose populations in the Rocky Mountain West have experienced declines over the past two decades. In Montana, observed drops in harvest rates are causing concern. The objectives of the study are to evaluate the most cost-effective means to monitor the population, assess population status and trends, and measure the external factors influencing population growth.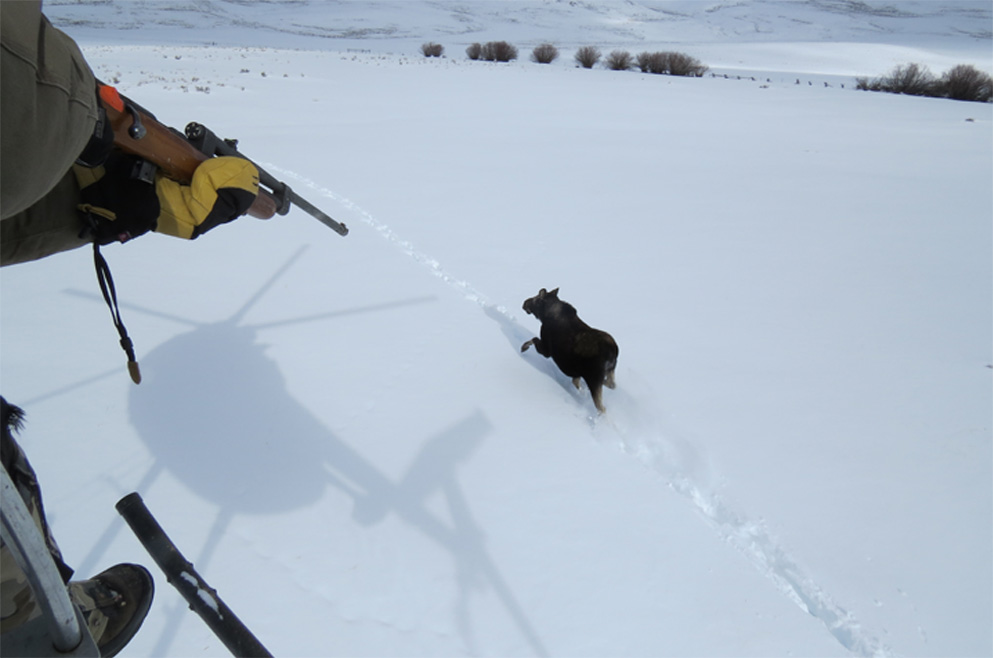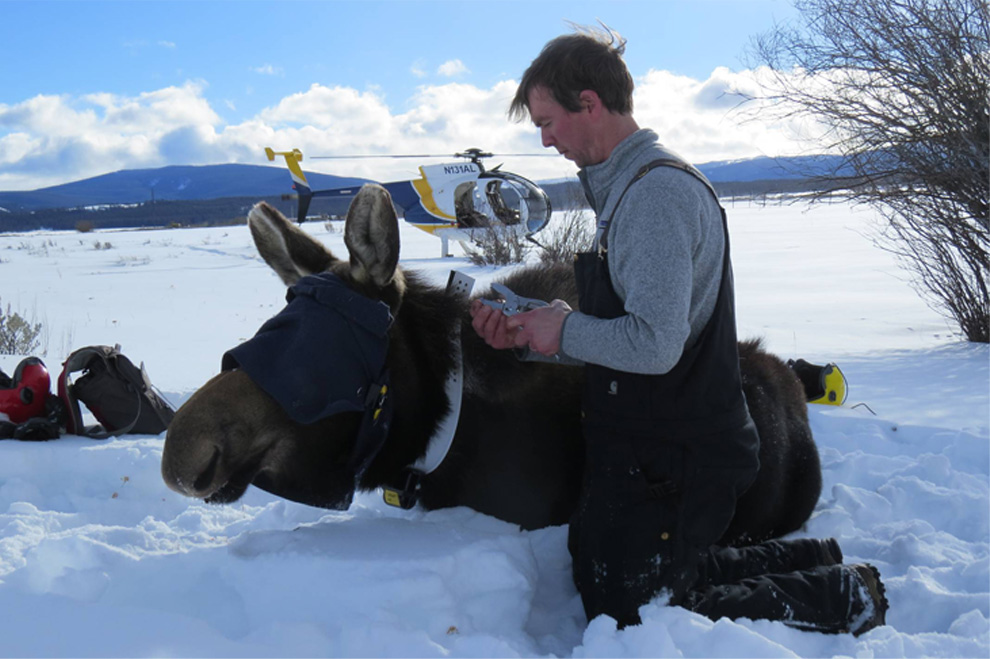 Species involved: Moose
Project partners: Montana Department of Fish, Wildlife and Parks
Total SCIF Investment: $80,000 (With help from HLF)
Year SCIF began involvement: 2015 (Timeline: 2013-2017)
Project Objectives
Improve MFWP understanding of the most cost- effective means to monitor moose and maximize hunter opportunity.

Improve MFWP and local communities' understanding of the status of moose trends and factors influencing vital rates and limiting population growth.
Anticipated Outcomes
This 10-year study intends to improve monitoring techniques in order to maximize hunter opportunity and involvement in conservation. If moose are declining, this project aims to determine why and how to reverse this trend.
Since 2000, SCI Foundation has provided more than $80 million to promote science-based conservation through wildlife research, capacity building in governments, youth and teacher education, and humanitarian programs that show the importance of the hunting community in society around the world. Growth of SCI Foundation has continued to gain momentum through charitable donations from SCI members and direct grants from local chapters and the SCI organization. Throughout the world, SCI's approximately 50,000 members and 190 chapters contribute time, talent, and financial support to local, national, and international projects.