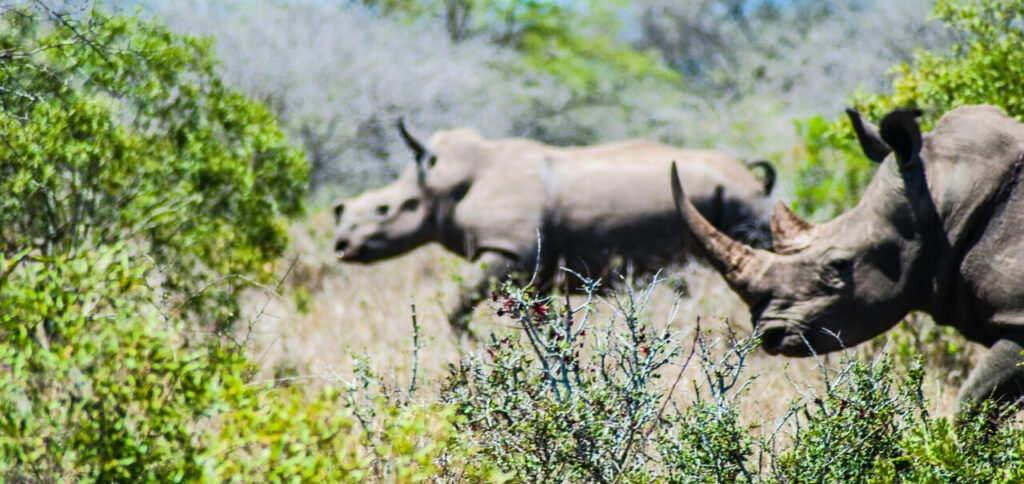 By Joe Goergen
Safari Club International Foundation has a long history of involvement with anti-poaching operations in Africa, having invested more than half a million dollars thanks to the Hunter Legacy Fund and our generous donors over the last 10 years. Poaching is driven by a complex set of social and economic factors, so consideration for the role of local communities and respect for human rights is fundamental to any work that SCIF engages. With so many NGOs dedicated to this cause, SCIF's strategy has been to find strong sustainable use partners on the ground, donate critical supplies and equipment where most needed and provide the technical training to increase effectiveness of patrols. Our anti-poaching program has supported government wildlife authorities, local NGOs or community-based organizations and academic institutions across southern and eastern Africa. This approach, focused on building capacity at scale, has led to many successful projects: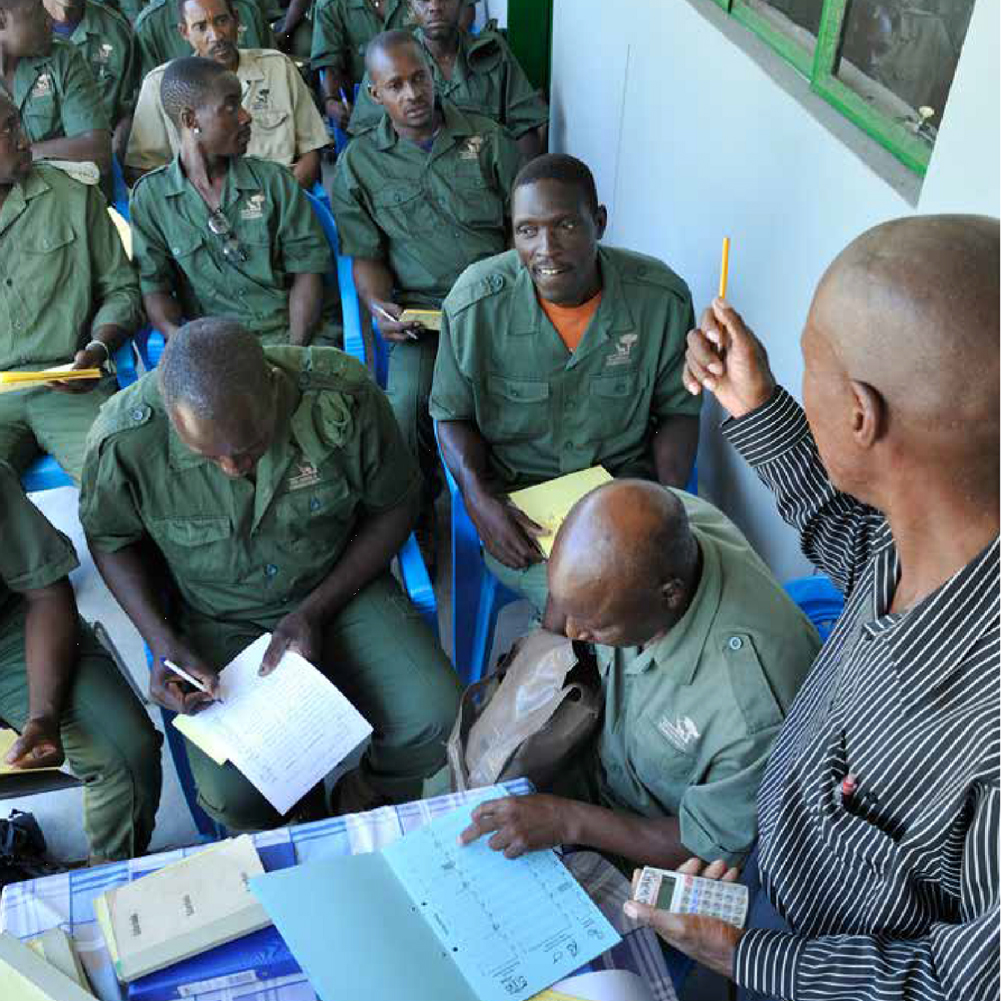 Trained the next generation of rangers in the use of SMART technology for deployment in Tanzania's Selous Game Reserve, one of Africa's most iconic safari destinations and largest wildernesses, in partnership with the College of African Wildlife Management Mweka. Incorporating technology such as gunshot detection systems, drones and satellite imaging in field operations has drastically increased the efficiency of patrols and use of resources. The Mweka College is a pioneer institution having trained thousands of wildlife managers working all around Africa.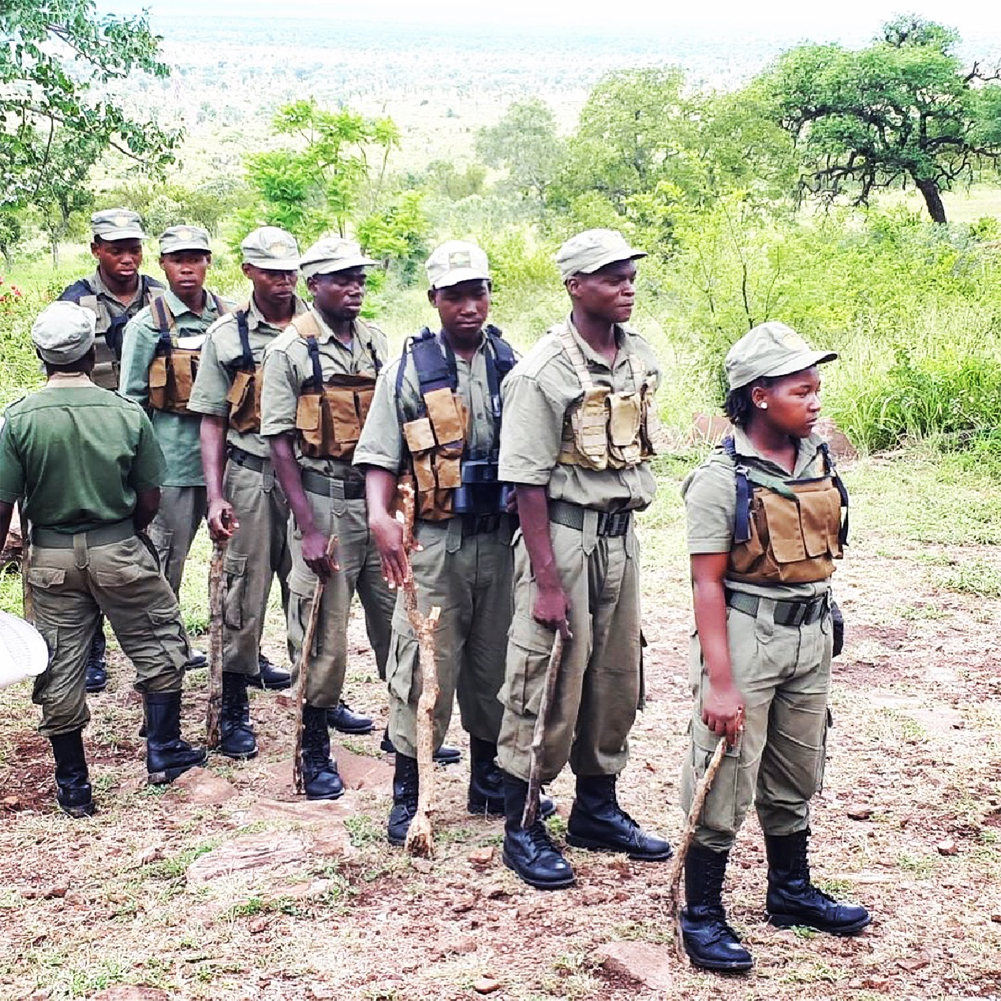 Updated training materials and hosted workshops for community game guards in Namibia in partnership with the Namibian Association of Community-Based Natural Resource Management Support Organizations. Thanks to these highly incentivized game guards, Namibia is the model for community-based conservation and home to the largest population of free roaming black rhinos in the world.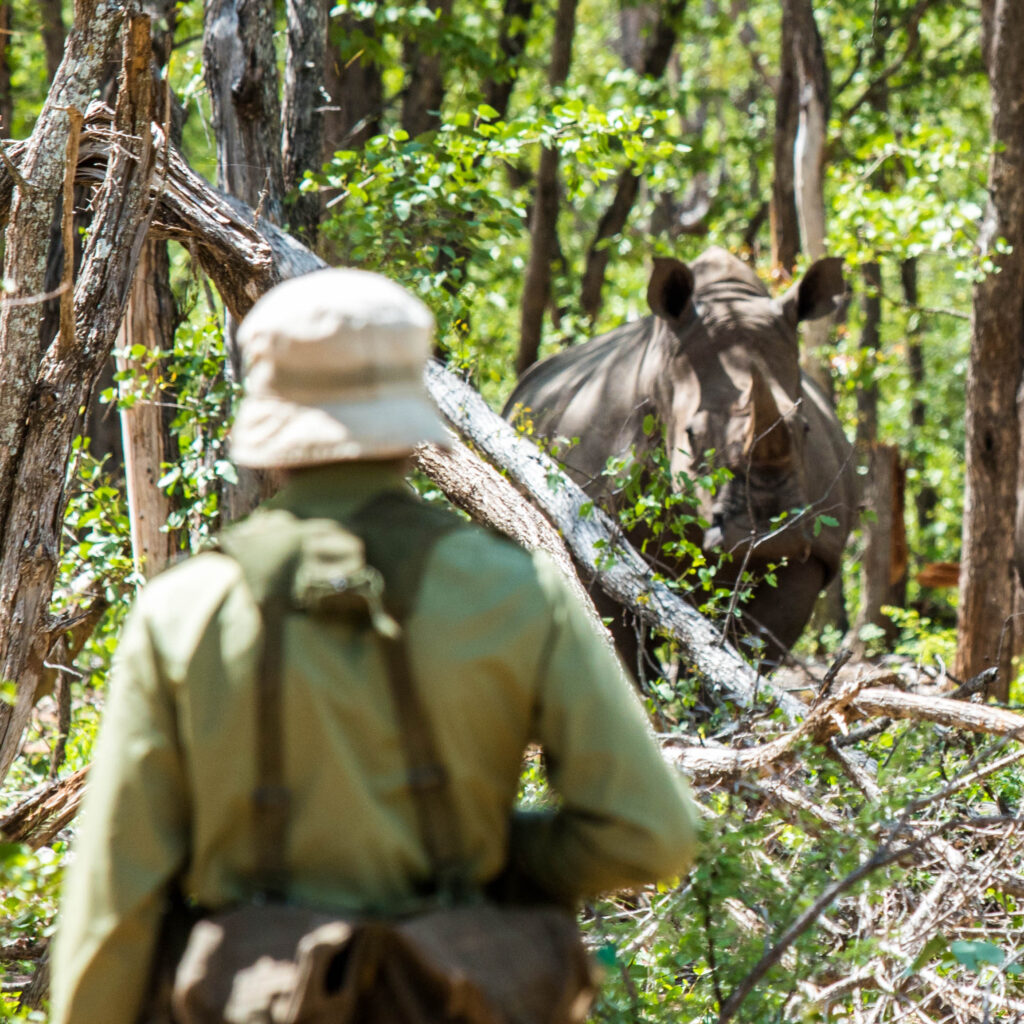 Supported tactical work of the Dyck Advisory Group operating in the poaching hotspot on the Mozambique side of the Greater Limpopo Transfrontier Area bordering Kruger National Park in South Africa. Rhino poaching rates in South Africa have continued to decline because of successful work like this to stop the incursion of poachers and wildlife trafficking along the border. This counter poaching operation led to zero rhinos killed in their areas of intense activity and has since expanded into other nature reserves in Mozambique.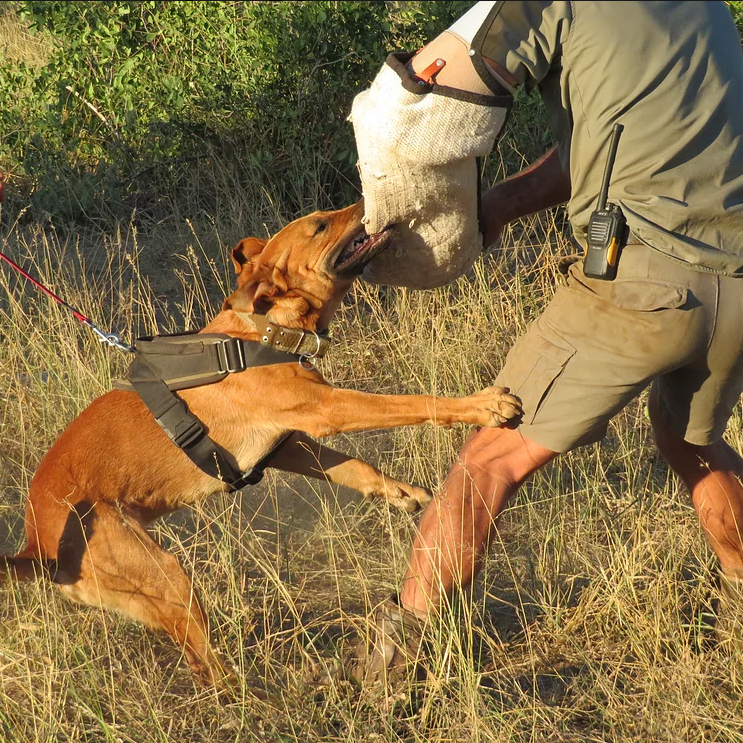 More recently, SCIF has sponsored a dog unit trained by Canines for Africa with a grant from the Hunter Legacy Fund. The bloodhound/foxhound cross, aptly named K9 hunter, and its handlers will soon be deployed to iSimangaliso Wetland Park World Heritage Site in South Africa's Eastern Cape, an area plagued by bushmeat poaching.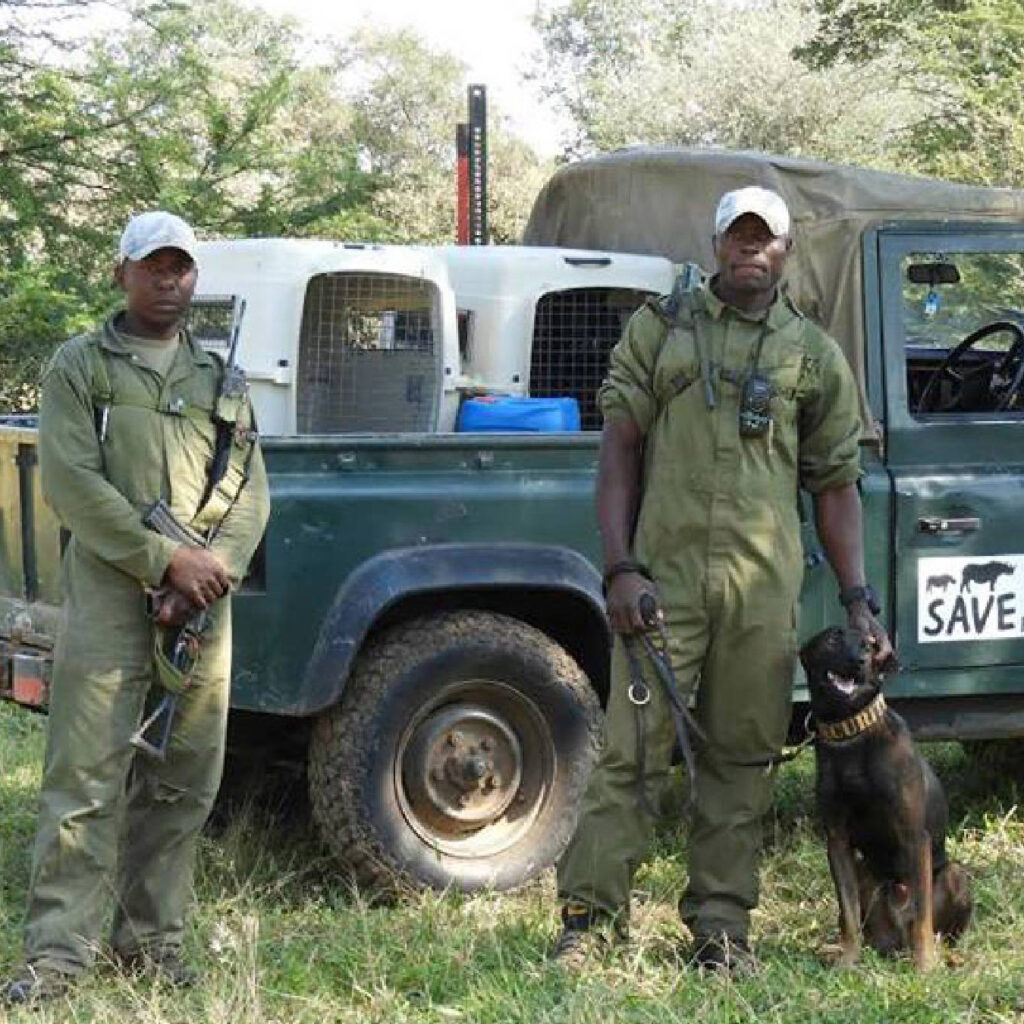 SCIF is also very proud of our support to the Savé Valley Conservancy's Special Species Protection Unit. The conservancy, a 3,500 km2 area consisting primarily of several privately owned conservation properties, is a model conservation and popular hunting area in Zimbabwe home to globally significant populations of black and white rhinos and numerous other iconic species. SCIF staff has had the privilege of visiting the site to see their amazing anti-poaching and rhino monitoring in practice. In 2020, the conservancy saw the benefit of their hard work with poaching incidents down and a positive population growth rate for their rhinos.
Along with the projects and numerous professional operators supported by individual SCI Chapters, SCIF's anti-poaching program proves that hunters are First for Wildlife.
Joe Goergen is the Conservation Manager for SCIF. For more information, contact him at jgoergen@safariclub.org, (202)-774-0440