DONOR SPOTLIGHT – ROSS SMITH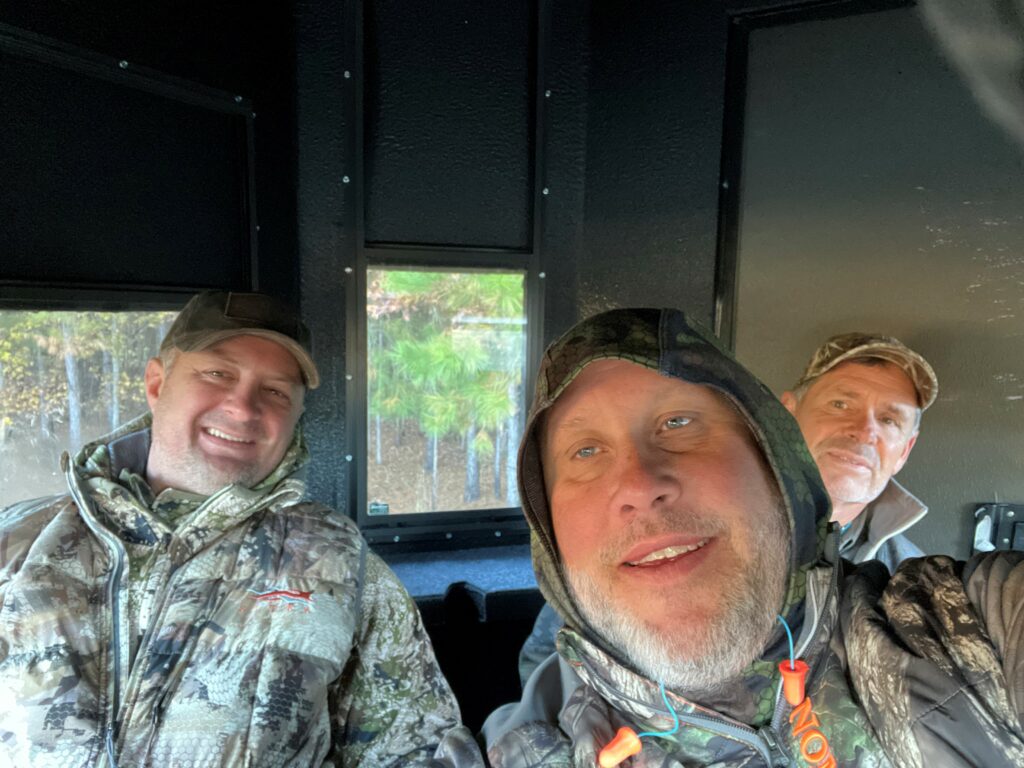 Let's have a brief discussion about your background with the outdoors and relationship with hunting. What type of activities do you enjoy in your personal time in the great outdoors? It could be hunting or something else you're passionate about.
I would say I spend most of my time outdoors. My wife and I live near the water, and we like to take every opportunity to enjoy it. We use our boat whenever the sun is out for sandbar hopping, sunset cruising, and fishing. I enjoy going off-shore fishing off the coast of Savannah, GA. One of my favorite fishing destinations is Costa Rica, where I fish for marlin, tuna, and sailfish. I practically live in a deer stand during hunting season. It is not always for the hunt but the relief. I also enjoy grilling out and preparing the meat I have from all my hunts and fishing trips for family and friends.
Who introduced you to hunting or was it a path of self- discovery?
I was introduced to hunting by one of my lifelong childhood friends. I would go to his dad's hunting property in high school. He taught me the basics of deer hunting. It became something I enjoyed and had a passion for instantly. But, I will say, once I got married and had kids, I did not have the time to go hunting as much as I would have liked. My original passion faded because of my family obligations. Eventually, I found my way back to it a few years ago. Now I cannot see myself losing touch with the sport again.
Who do you like to hunt with? Who have you introduced to/mentored in hunting?
I have used hunting to get back in touch with old friends. I now hunt with friends I made in high school and their children. I would say I can mentor my friend's sons into enjoying the sport of hunting and the self-appreciation it warrants.

I also enjoy hunting with a friend of mine, Scott Hutchinson. He has introduced me to more extensive hunts other than whitetail deer. I never really traveled outside of Georgia to hunt or find sport in pursuing anything other than deer. We travel together all over the States, and I have shot many of my trophy animals with him.
Why do you hunt?
I hunt because I love being outdoors. It's where I'm most present. I don't always choose to shoot what I see that day, sometimes I choose to sit in the deer stand and take a moment to enjoy the quietness. I like that I can turn my phone off and disconnect. With the more extensive hunts I have been going on, I enjoy the sport even more. It's exciting walking away with that trophy animal. I will never forget the memories that come with it and the cause behind it all.
One of my favorite things about being in camp is the sharing of stories around the campfire. What is your go-to story to tell?
I cannot single in on one story in particular. The nights around a campfire are used to discuss life in general. Whether that is reminiscing on old memories or catching up on new ones, I spend these times laughing with everyone and truly being present. And no matter how hard I try, I always find time somewhere to plan another hunting trip.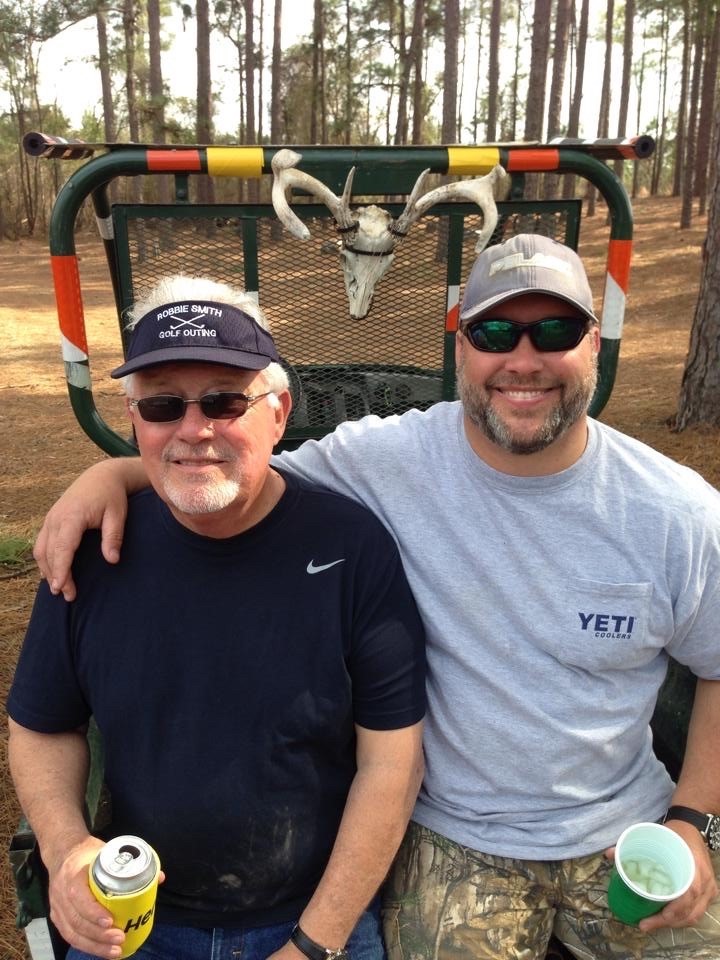 What do you do with the venison from the hunt?
I either keep a little for myself to grill out with, donate it, or give to friends who I know will enjoy it.
When I say the term hunter/conservationist, what comes to mind?
The first thing that comes to mind is "love for the outdoors". It is the love for the outdoors that keeps me immersed in nature and wildlife.
How did you get involved with SCI? More importantly, what keeps you involved with SCI?
A friend of mine, Scott Hutchinson, got me involved. SCI comes with the opportunity to meet new people, become a better hunter, and help an incredible cause.
What do you see as SCI's primary role in the community at large?
I see SCI's primary role is to protect hunter's rights and the land. SCI is an organization who will always advocate when no one else will.
It seems like every member has a different experience when it comes to our national convention. I'm interested to hear about yours' Have you ever attended convention? What was your impression?
I have attended two events: 2019 Reno, Nevada, and 2022 Las Vegas, Nevada. The conventions are so much fun. I had a blast both times. I immediately recognized how respectable and passionate SCI is. It opened my eyes to a whole new perspective. I knew I wanted to become a member and continue to learn and help where I could. I also recognized how much the members truly loved SCI's cause and had much to say about it. It was gratifying to see a group of people from different backgrounds come together for the love of the hunt. I knew I wanted to get to know more of these people and connect better. I can't forget to include all the fantastic hunts I have had the opportunity to attend just by attending SCI convention. I don't know where else I would find opportunities like those. I leave booking a few once-in-a-lifetime hunting trips!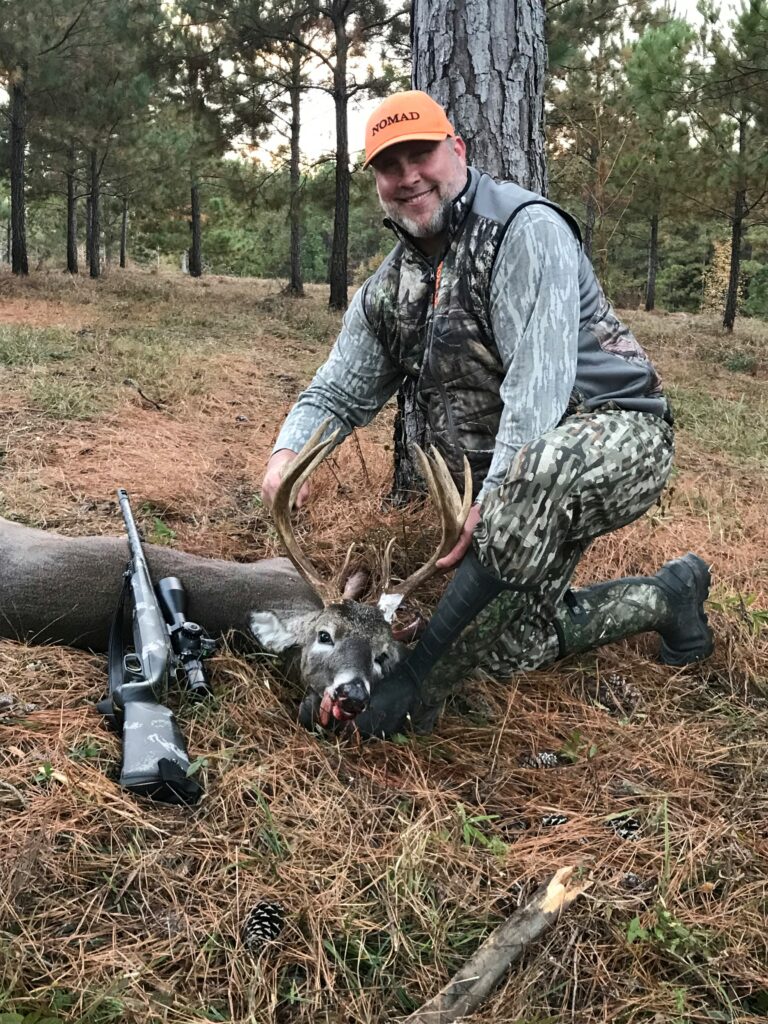 Have you ever attended a chapter event? What was your impression?
I have not had the privilege to attend a chapter event yet, but I plan to as a new member of the Society of the Lion & Shield.
What do you envision is the role of the Georgia Chapter in the hunting community?
The Georgia Chapter can offer our ideas to grow the foundation. We can also educate young hunters and share what we have learned along the way to grow SCI's legacy.
When I bring up the idea of hunters giving back, what comes to mind?
Hunters can give back their knowledge. We help each other become better hunters and protect our rights. We also give back by taking the time to be a part of SCI and go on these hunting trips.
What do you see as the SCI Foundation's role in the overall hunting community?
I think SCI Foundation's role is to raise awareness and donate towards conservation and hunter's rights.
Now let's get to the most important question, you have stepped-up in a major way to support the SCI Foundation as a member of Society of the Lion & Shield, why did you do it?
I wanted to be a part of something I believed in and knew I could make a difference. I enjoy the people I have met and the opportunities. This is a great organization, and I am honored to be a member.