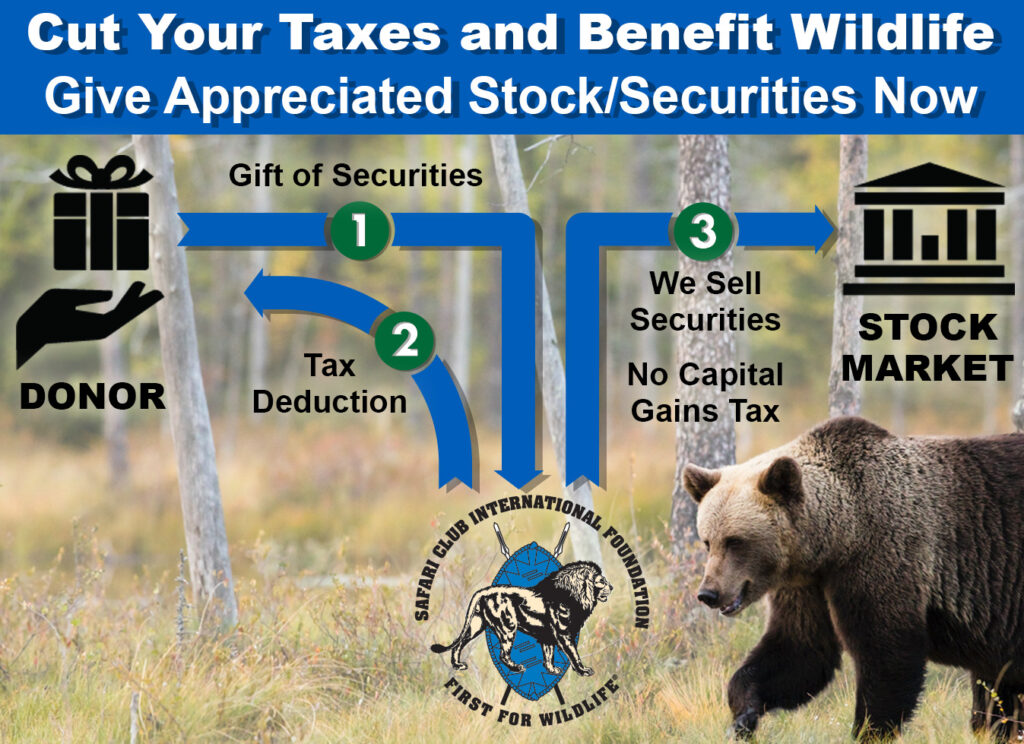 One of the best ways to save taxes and help wildlife right now is to make a gift of shares of appreciated, publicly traded securities held for more than one year— such as stocks, bonds, exchange-traded funds (ETFs), and mutual funds. Why is this?
You eliminate the capital gains tax you would incur if you sold the assets. Markets are high and this is a way to "lock-in" gains without paying tax incurred by an outright sale.
You claim a fair market value charitable deduction for the tax year in which the gift is made for the market value of the shares given.
With the effects of the pandemic forcing the shut down of various fundraising events this is a simple way to provide much needed funding for our mission and either join or upgrade your level within our Society of Lion & Shield.
It's easy to do. Just give us a call for the instructions to give to your brokerage firm.
This post is informational and educational in nature. It is not offering professional tax, legal, or accounting advice. For specific advice about the effect of any planning concept on your tax or financial situation or with your estate, please consult a qualified professional advisor.