By Joe Goergen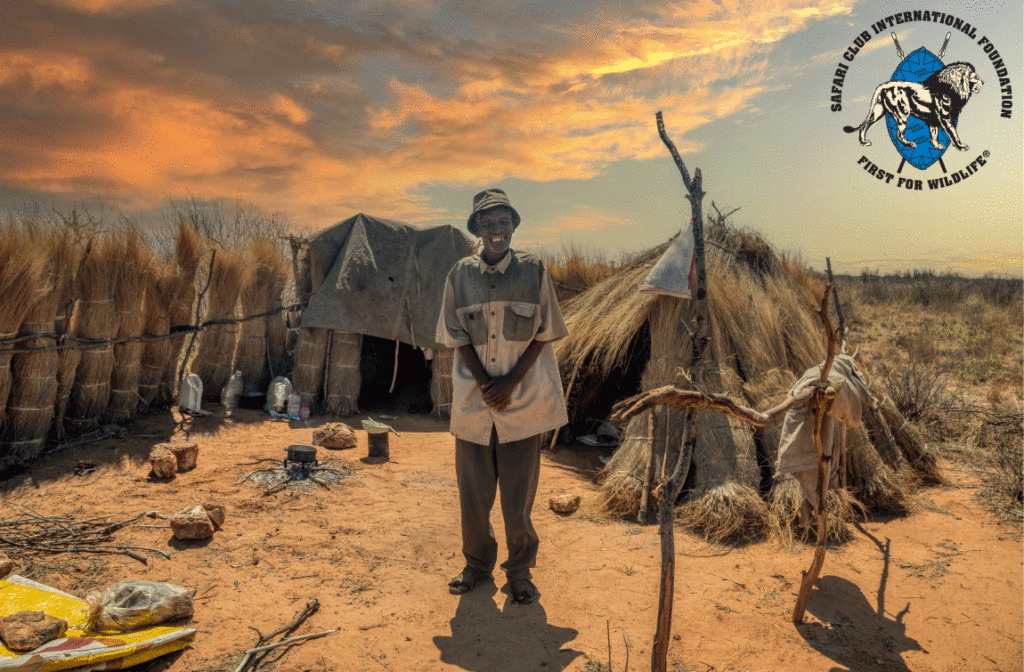 A recent publication by SCIF partners at the Okavango Research Institute highlights the importance of engaging local people in wildlife management decisions. The paper, published in the Journal of Sustainable Tourism, was led by Dr. Joseph Mbaiwa, Professor of Tourism Studies and Director of the institute, an internationally renowned academic center affiliated with the University of Botswana.
Whose voice matters in policy debates around trophy hunting, wildlife conservation, and sustainable development? Botswana's five-year hunting moratorium in 2014 and subsequent reopening in 2019, while a disaster for the industry and rural communities, offers a full circle case study for analyzing this question.
The authors detail the various stakeholder groups interested in Botswana's hunting reform including local communities, the private hunting industry, government authorities, photographic tourism sector, and anti-hunting Western public. Botswana's previous Administration closed hunting under pressure from anti-hunting NGOs and the premise that photo-tourism was the solution. That never happened, and community livelihoods were destroyed overnight. In fact, most of the prime wildlife areas continue to be monopolized by large multinational photographic safari companies that exclude local people and are known to have high rates of revenue leakage.
Luckily, Botswana's new leadership understood the importance of bringing communities to the table and listened to the Kgotla meetings happening across the country. President Masisi and his government lifted the hunting ban after a lengthy consultation process. Now villages in the Chobe Enclave and elsewhere in Ngamiland for example, pioneers in trophy hunting, are once again benefiting from their wildlife.
The primary finding of the research article is that local Batswana want hunting in their areas, but they also want non-consumptive tourism too, and this shouldn't be surprising. People want a diversity of income sources to maximize benefits from wildlife in their communal areas.
One respondent was quoted saying, "hunting should be allowed because it is part of our culture, modified to become trophy hunting through the CBNRM program".
Despite the public's one size fits all mindset, trophy hunting and photo-tourism are complementary, and African wildlife managers should employ both industries over space and time as a strategy to fund community-based conservation. Yes, photographic is productive in areas of high wildlife density, while hunting can operate in buffer zones. In this way, we can begin to build a more robust wildlife economy with significant poverty alleviation and healthier conservation systems for both people and wildlife.
SCIF's team saw this firsthand with their recent visit to community areas in northern Botswana. Some community trusts are using income from the new hunting season to maintain high-end photographic lodges or build middle market self-catering campsites. Hunting and photo-tourism is not a one versus the other debate. Wildlife conservation should be less about the influence of public opinion and more focused on community-based land use planning.
Unfortunately, the Global North is forcing its anti-hunting dogmatism on Africa in what the literature now calls "eco-colonialism", ignoring the voices of poor marginalized communities in the public discourse contrary to the contemporary movement of rights-based cultural inclusivity. The publication argues that the issue of ethics may actually be reversed, and that it is unethical to oppose Botswana's will to manage its own wildlife and sustainably develop through trophy hunting.
Those celebrities and Twitter trolls should sit down, listen up, and let the local people speak.