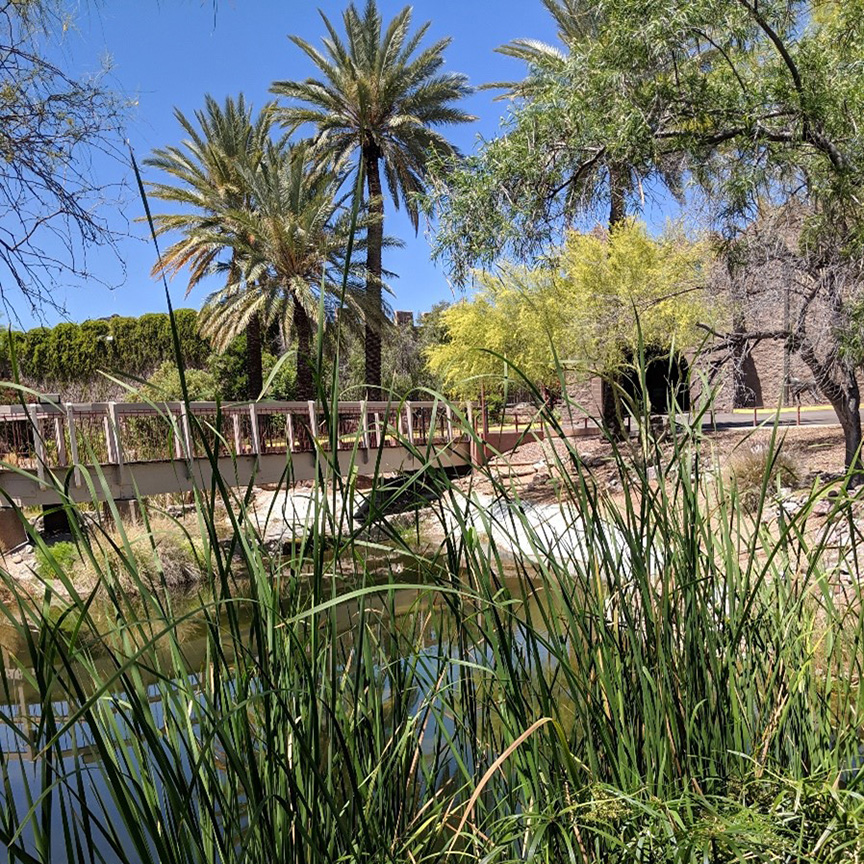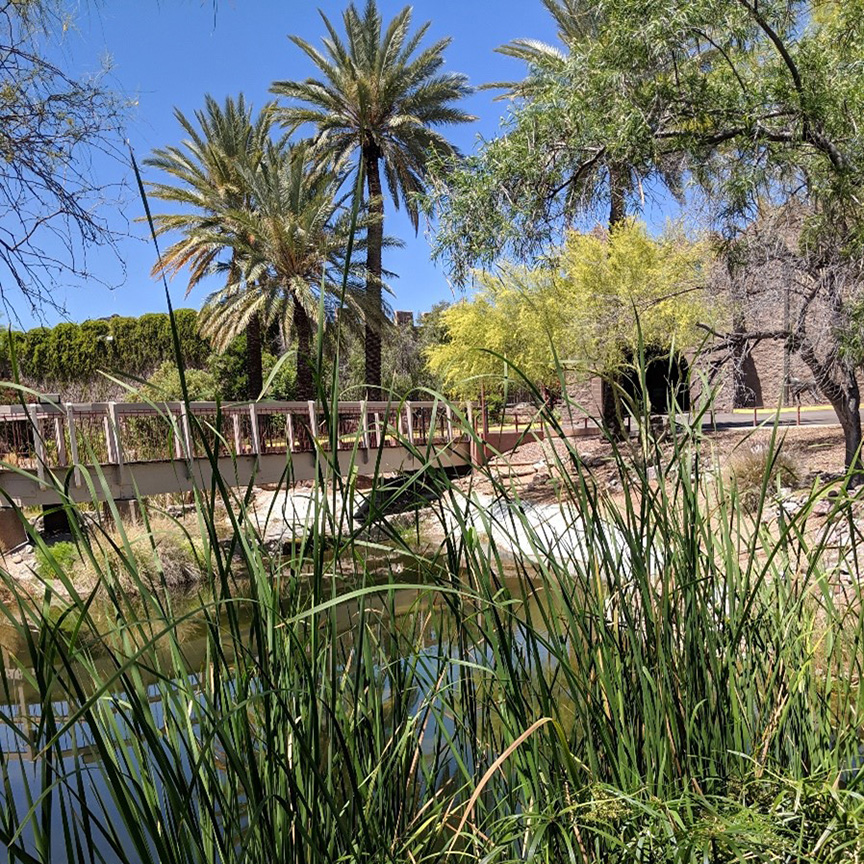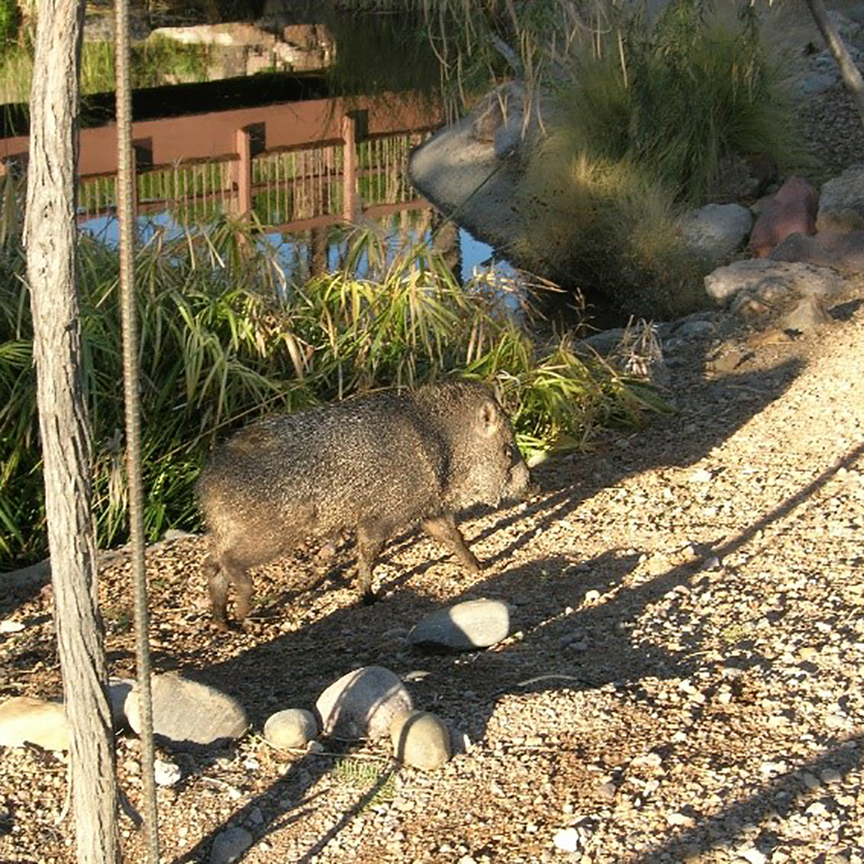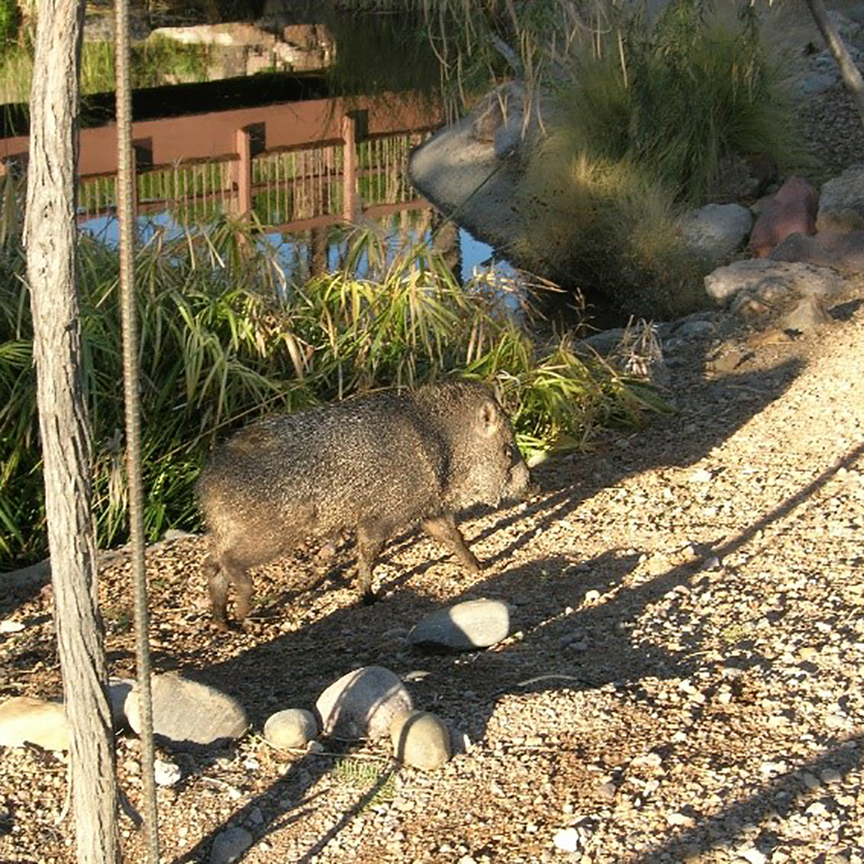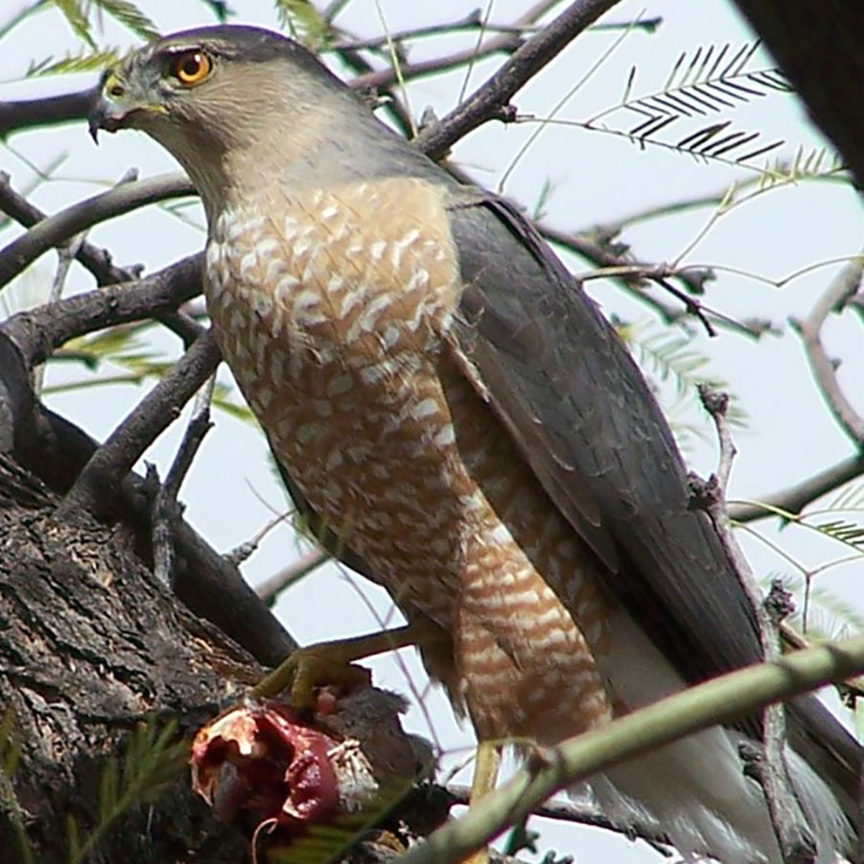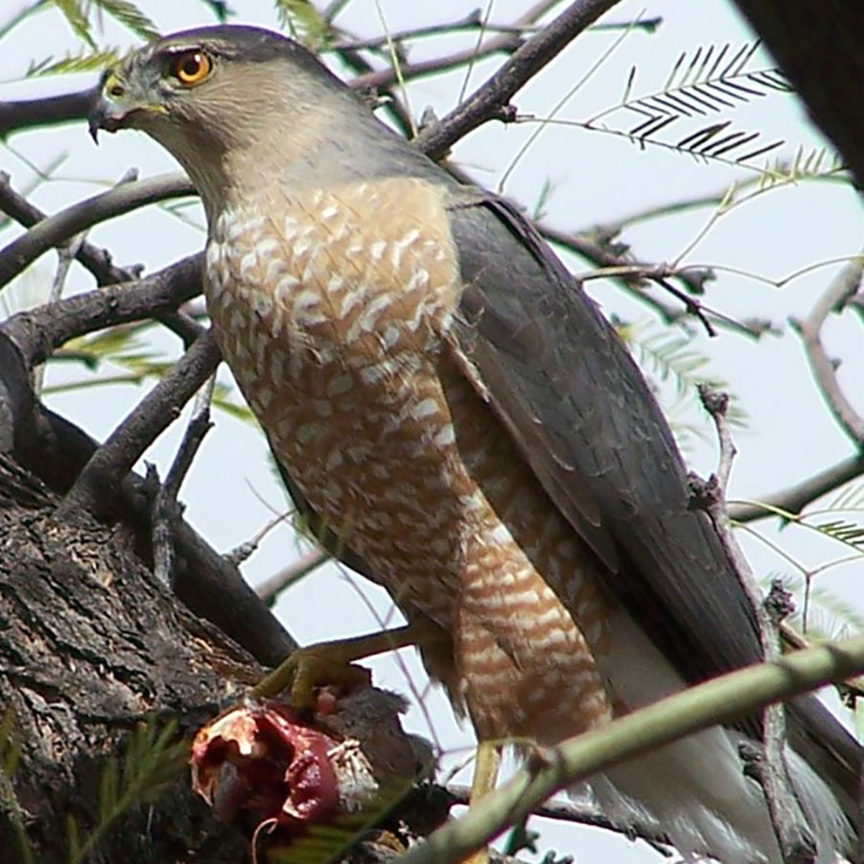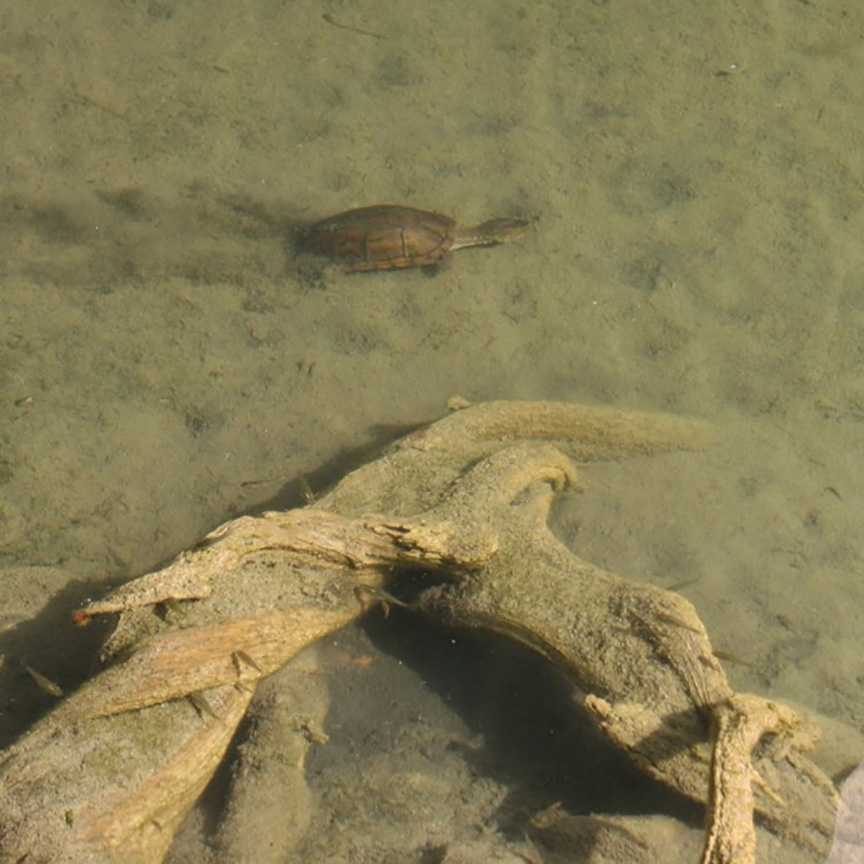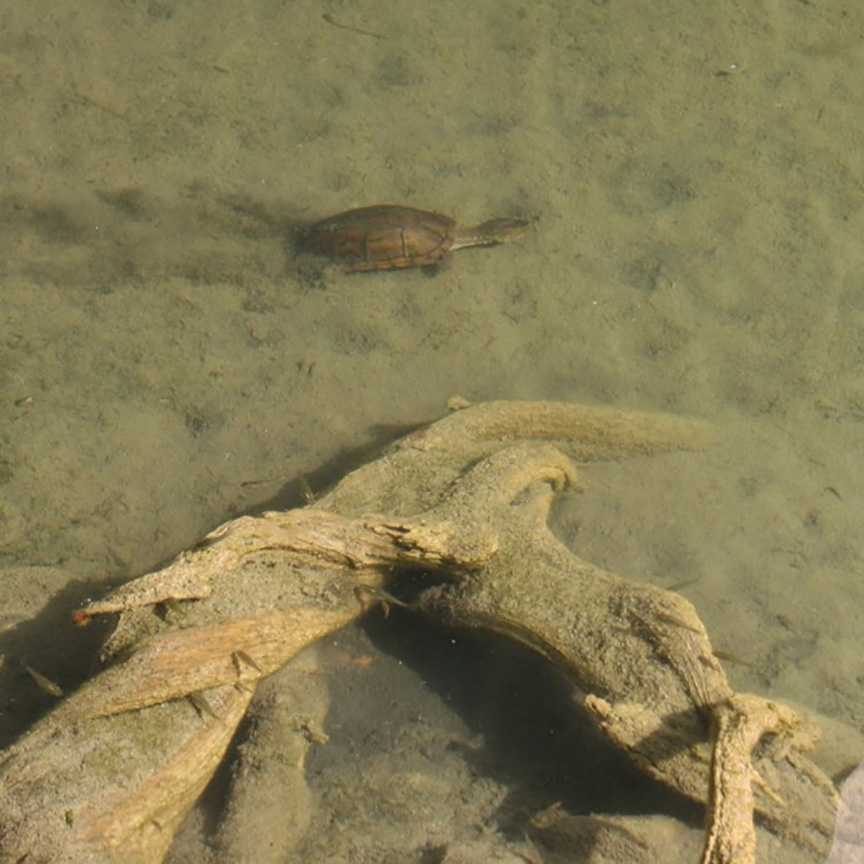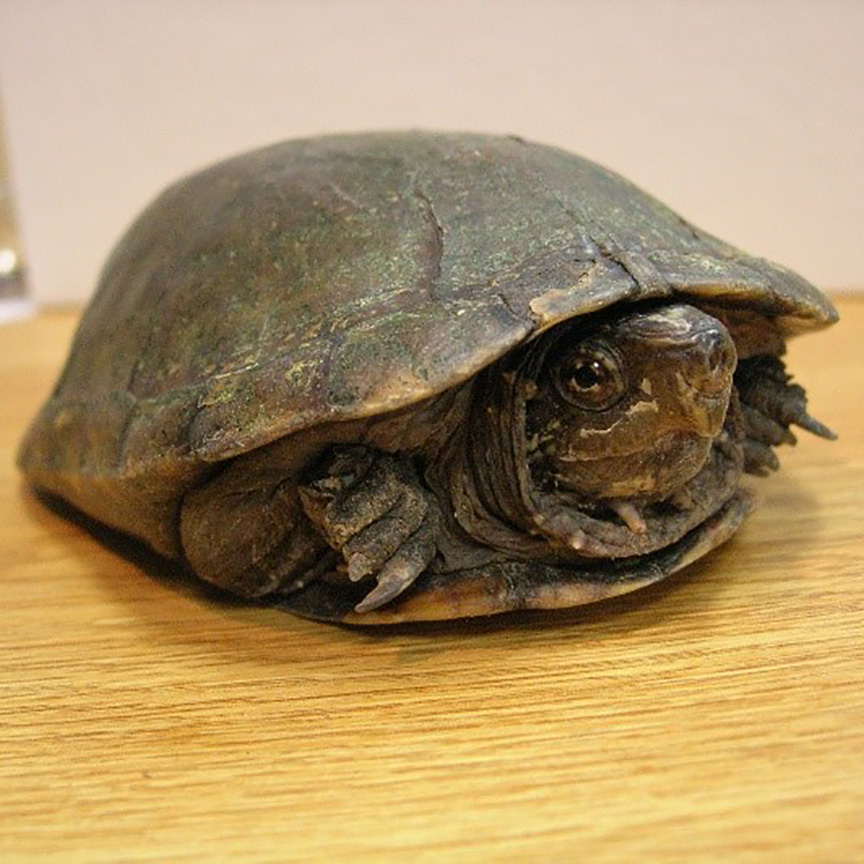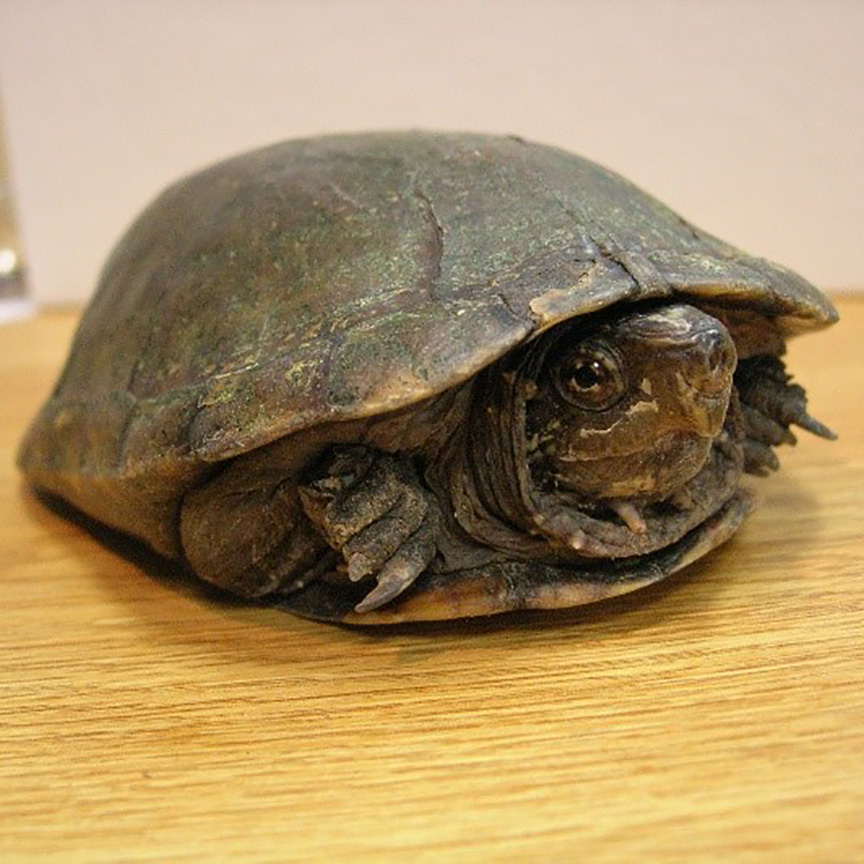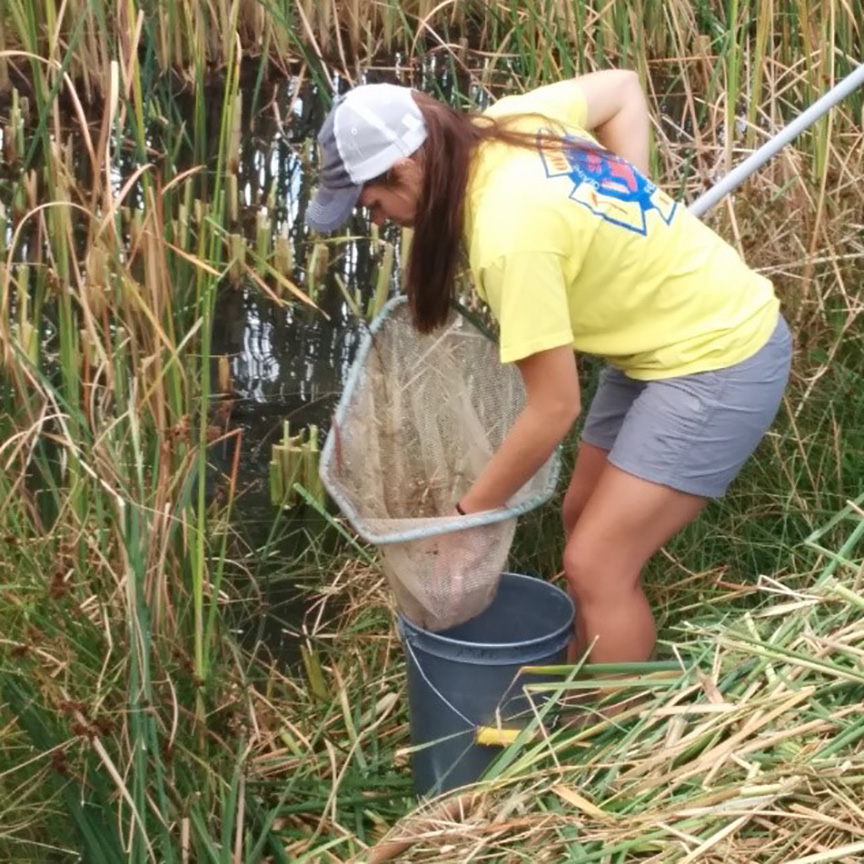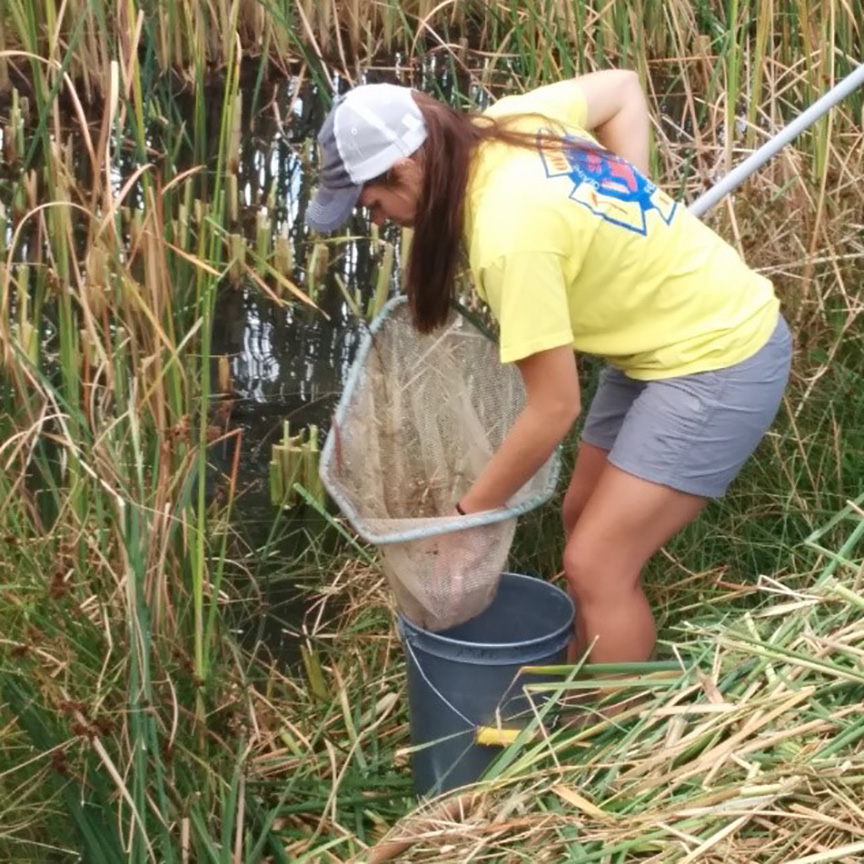 The Museum Pond is home to a wide variety of life including Javelina, Cooper's Hawks, Sonora Mud Turtles, and a wide variety of fish, plant and insect life.
The pond at the International Wildlife Museum was established in 1988 when the museum itself was built. This desert oasis is home to many different types of insects, aquatic invertebrates, and their larvae, including giant water bugs, back swimmers and dragonflies. Birds such as Cooper's hawks, sparrows, mourning doves, finches and quail use this habitat to nest and forage. During dawn and dusk, you may see desert dwellers like jackrabbits, javelina and mule deer come here to drink. Summer rains bring out spadefoot and Sonoran Desert toads to mate and lay their eggs, leaving the pond swimming with tadpoles.
This pond is also nurturing threatened and endangered Arizona fish and wildlife to serve as a safeguard for declining wild populations. These native fish and reptiles were placed here by the Arizona Game and Fish Department (AZGFD) to live and breed in our pond so they can be used to restock areas where native species are disappearing. AZGFD monitors the populations of fish in the pond several times per year. The pond currently houses Sonora mud turtles, Gila chub, razorback suckers, Gila topminnow and desert pupfish.