7-DAY TURKEY BEZOAR IBEX HUNT FOR TWO HUNTERS
7-Day Turkey Bezoar Ibex Hunt for Two Hunters
Don't miss this once-in-a-lifetime, exclusive opportunity to win a 7-day one on one guided Anatolian (Bezoar) Ibex (42″-45″) hunt for two hunters in Turkey with world famous outfitter Kaan Karakaya of Shikar Safaris.  The Anatolian Ibex, which has the world's longest horns in relation to body weight (140 lbs), is the most handsome of the Ibex species with horns as long as 55."  The hide of the male Ibex is decorated in a wonderful harmony of black and white during the rutting season.  It is hunted in twelve different hunting areas, in Antalya in the west Mediterranean region, in the Taurus Mountains which extend east to the provinces of Mersin, Adana, Nigde, and in the Erzincan, Tunceli, and Adiyaman provinces of Eastern Anatolia, from November to March.
HUNT VALUE: $31,000
This hunt can be upgrade to Special Area for 46″ to 48″ ibex
Includes: Visa invitation, hunting licenses, gun import permit, hunting organization up to mentioned days and one trophy fee of mentioned species, area fees, customs clearance, transfer from/to closest airport of main destination, full board accommodation at hunting area, interpreter, and local guide.
Excludes: Visa costs, international & domestic air fares, hotels accommodations before and/or after the hunts, hotel extras, following insurance health, life, third party's liability, cancellation; Booking handling and formalities $500. Istanbul airport handling $300, CITES $500, trophy shipment for $1500 – $2,500 per trophy (packing, paperwork, local and international transportation, formalities, air cargo shipment fee) sightseeing tours, observers $500 per day (minimum 7 days).
The Hunt
Ibex hunt is a typical spot and stalk hunt. We start the day very early and drive to the mountain for around 30-45 minutes from the hotel/lodge. As it gets light enough, we start glassing and try to find the best trophy. It is very common to see 10-15 male ibex a day if the hunt takes place during the rut. Spotting scopes are very important to judge the trophy size and compare with other males. After locating the desired trophy, the final stalk is carried out on foot. The shooting distance is usually around 200-250 meters (220-275 yards).
About Shikar Safaris
Shikar is the Asian equivalent of Safari in Africa and presents some of the most adventurous experience left on this earth. Shikar Safaris is based in Turkey and has been organizing hunts in Asia & Europe for over 20 years. We have travelled many many times to each of our destinations and over the years and have built teams of highly skilled and professional staff at each camp, airport and city to make sure that everybody has an experience of a lifetime. We have organized over 3500 successful hunts and many hunters have taken World Record trophies with us.
We invite you to come and enjoy the finest hunts in the world with us.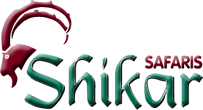 To learn more about the outfitter, hunt and other opportunities, visit Shikar Safaris at

http://www.shikarsafaris.com
A special thank you to Kaan Karakaya and Shikar Safaris for generously donating these hunts to support SCI Foundation and its mission to ensure the future of wildlife through conservation, education, and hunting.
Everyone signed up for SCI Foundation's monthly giving program, Forever for Wildlife, receives automatic entries (one entry for each $25 of monthly giving) into SCI Foundation hunt sweepstakes (excluding sweepstakes for Krieghoff guns). If you're not signed up for monthly giving, see all the benefits and sign up by clicking

HERE.
For sweepstakes

rules

, more information, or to purchase tickets, visit

SafariClubFoundation.org

or contact Kimberly Byers at (520) 798‐4891 or

kbyers@safariclub.org