2017 Youth Pathfinder Award Winner – Tanner Sprague
Bone Cancer Survivor, Tanner Sprague gets the Hunt-of-a-lifetime for Elk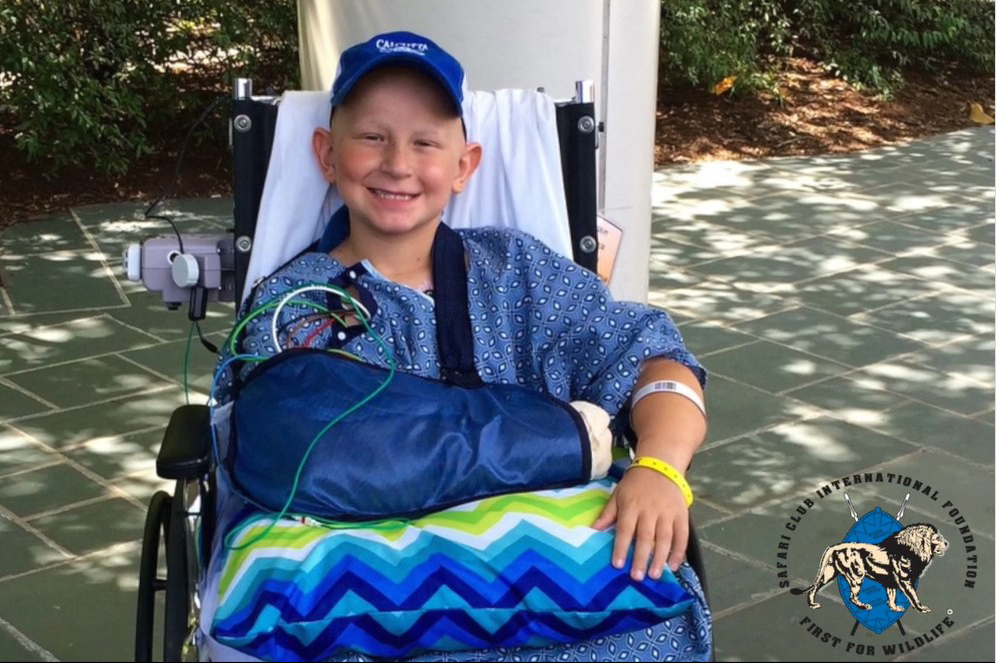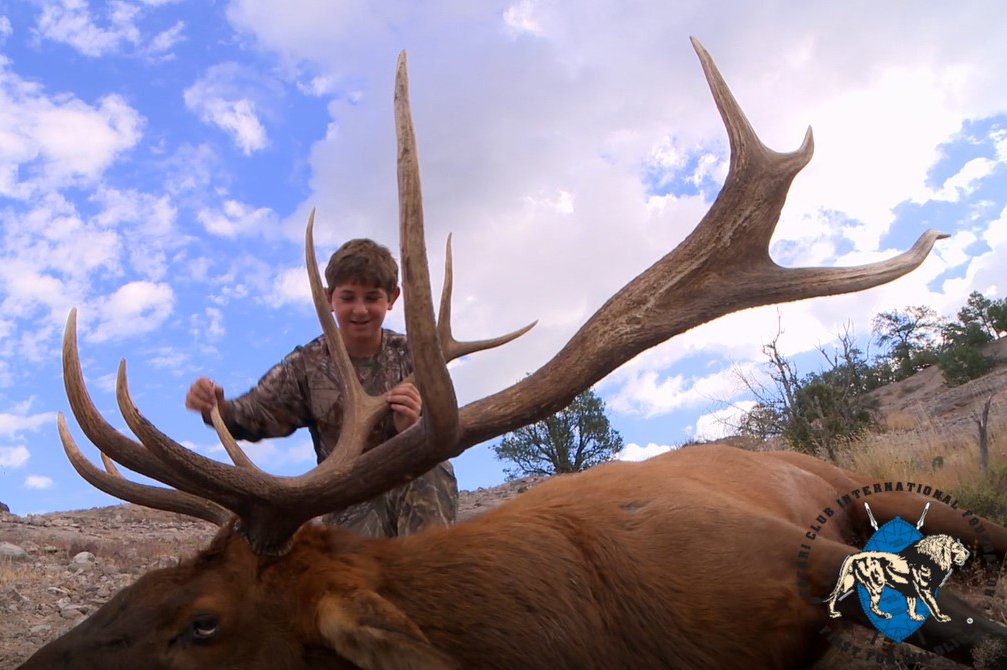 Tanner Sprague, an 11-year-old that is an avid hunter, was diagnosed with Osteosarcoma (Bone Cancer) in his right arm last year. He was awarded the first ever Jackie Bartels Memorial Youth Pathfinder Hunt. This hunt was awarded by the SCIF Pathfinder Committee after much deliberation and some stiff competition from nine other deserving youths with life-threatening conditions.
In Tanner's case, he has undergone several surgeries and numerous chemotherapy treatments, all of which have helped him to be a cancer survivor.
When told Tanner's story, Carlton Armstrong of Armstrong Outdoor Adventures, LLC., located in Quemado, NM jumped at the chance to take young Tanner on an elk hunt. This was a special hunt, designated by New Mexico Game and Fish where only 2 licenses are awarded each year and Tanner had one of them. The arrangements were made and Tanner accompanied by his dad Shane were set to hunt elk in the Gila the last week in September, a great time to hunt and stalk big bulls.
Father and son – Team Tanner made the long trip from the east coast to New Mexico and met Carlton at his hunting lodge and soon had a hunt plan. Carlton was a hunting outfitter with decades of experience, who had also made it a point to take out kids just like Tanner for the last decade.
Hunting the Gila is a community event. Residents depend on hunting, as this helps small businesses like motels, gas stations and meat processors. Word spreads quick in a small community like Quemado and neighbors wanted to help Tanner bag an elk. The whole community wanted to help Tanner once they found out his hardships. David Silva, a seasoned elk guide, volunteered to help Team Tanner on the hunt.
The hunt was taking place in the prime of the rut and the first day Tanner had a bull bulging strong and coming within 25 yards of the young hunter. He held out looking for a trophy. Each day they passed up bulls looking for the right one. The team literally saw 10-15 bulls per day, often from a distance as the glassed and sometimes up close as a satellite bull would come in to the call, charging-in, looking to spar with a rival.
Guide David Silva took the lead on day 5 as the team had a hot lead on a trophy bull. They worked their way up to a ridge in open pinion-juniper country and found the trophy they were looking for; a herd bull with over 15 cows. It was too far in the open country so the team moved up the ridge and Tanner got set up hoping this would be the day. The herd moved to within 200 yards of Tanner, which is also when the cows spotted them. As they moved off, the bull came into view and David told Tanner when he was ready, he could shoot. Bang, the first shot was high, right through the antlers. A mistake many a hunter has made as big antlers just naturally draw the eye and the aim.
Settling down, Tanner loaded, sighted in behind the shoulder and bang. This time it was a hit. A third shot finished the job. Tanner fell into his dad's arms delighted he had taken a Gila herd bull. Handshakes and congratulations were given as the whole team had worked together to make this hunt come true for Tanner. After 5 days of hard hunting, Tanner had the hunt-of-a-lifetime with his dad; bagged a 340 bull and made some friends for life.
Special thanks to all that helped participate in Tanner's hunt – Armstrong Outdoor Adventures, LLC and the Armstrong family, New Mexico Council of Outfitters and Guides, individual neighbors and friends, the community of Quemado, New Mexico and David Silva.
Since 2000, SCI Foundation has provided more than $80 million to promote science-based conservation through wildlife research, capacity building in governments, youth and teacher education, and humanitarian programs that show the importance of the hunting community in society around the world. Growth of SCI Foundation has continued to gain momentum through charitable donations from SCI members and direct grants from local chapters and the SCI organization. Throughout the world, SCI's approximately 50,000 members and 190 chapters contribute time, talent, and financial support to local, national, and international projects.