Don't miss this chance to win an exclusive opportunity for a Sonora Mexico Trophy Mule Deer Hunt. If you've ever wanted the chance to harvest a truly magnificent mule deer buck, this is it.  For 30 years, the outfitter and his family have been providing opportunities to hunters to hunt truly exceptional mule deer bucks. With most hunters experiencing near 100% opportunities on bucks ranging from 180 to over 200 inches each year and averaging 185 inches. Last season the bucks harvested averaged 193 inches and 9 bucks taken were over 200. This outfitter's hunting areas encompass approximately 200,000 acres of the some of the most prime trophy mule deer country in Sonora. Hunting pressure is limited to assure high trophy quality. Comfortable lodge accommodations, home-cooked meals, and guiding by very experienced and highly qualified guides are included. Hunter will also have the option to shoot a Couse deer for an extra trophy fee if desired.
HUNT VALUE:  $13,000
INCLUDED: Tag, hunting license, and weapon license. Handling of gun permits and assistance with firearms at airport. Transportation from Hermosillo-Sonora, MX airport to private hunt area/lodge. Highly qualified, experienced guiding. In-Field Transportation, Infield Trophy Care, Lodging, and professionally cooked meals during hunt.
NOT INCLUDED: Airfare, Gratuities, Personal Items, alcoholic drinks, Gun transportation authorization permit for Sonora Mexico ($140), trophy transportation/shipping. Trophy fee for Coues deer if desired.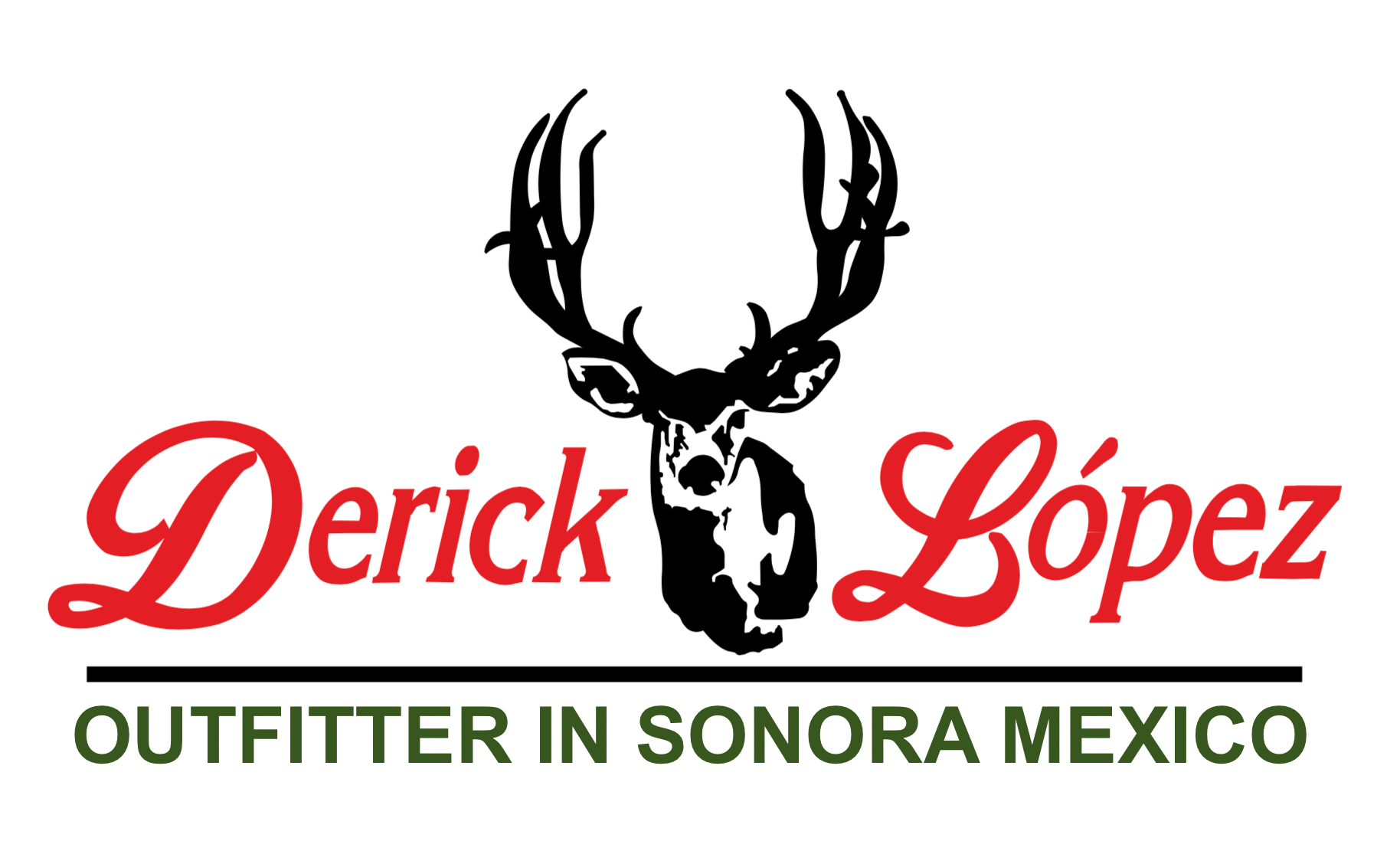 About Derick Lopez Outfitter in Sonora Mexico
Derick Lopez is a young and highly experienced hunter and outfitter from Sonora, Mexico. Graduated as a Medical Doctor from UAG medical university in Guadalajara, Mexico. He is the son of the long known Mexican hunting outfitter Ubaldo Lopez and Pathy Zepeda, owner of one of the biggest import/export hunting companies in the state of Sonora. Together they have grown an outfitting business that is more than 30 years old. In the past several years Derick has added to the quality of the business by providing his passion, dedication, and vast hunting talents. Their hunting operation continuously delivers world class hunting opportunities to international clients.
The business specializes in Mule Deer, Coues Deer, and Desert Bighorn Sheep hunting on the mainland of Mexico and on the exclusive Seris Reservation on Tiburon Island just off the coast of Sonora Mexico. Derick works in the outfitting side of the operation while Pathy coordinates the entire administration side including exportation, hunting permits, firearm licenses, CITES and more.

Everyone signed up for SCI Foundation's monthly giving program, Forever for Wildlife, receives automatic entries (one entry for each $25 of monthly giving) into SCI Foundation hunt sweepstakes (excluding sweepstakes for Krieghoff guns).  If you're not signed up for monthly giving, see all the benefits and sign up by clicking HERE.
For sweepstakes rules, more information, or to purchase tickets, visit SafariClubFoundation.org or contact Kimberly Byers at (520) 798‐4891 or kbyers@scifirstforhunters.org