Pathfinder Award
Each year, a Pathfinder Award winner is selected from applicants submitted by SCI Chapters and individuals. The award winner is honored during the Annual Beretta and SCI Foundation Leadership Award Gala for their life achievements demonstrating their ability to overcome disabling obstacles while remaining engaged in outdoor activities, helping their community and inspiring others. The winner of this prestigious award receives an all-expense paid safari to Africa for themselves and a caretaker.
The SCI Foundation Pathfinder program, which is part of the SCI Humanitarian Services, provides funding to SCI Chapters in support of their activities that engage disabled, terminally ill, wounded military and veterans in outdoor activities. Often, the reintroduction to nature and hunting helps these hunters find their way to adapt to their life changes and challenges.
2021 Pathfinder Award Winner – Jason Seaton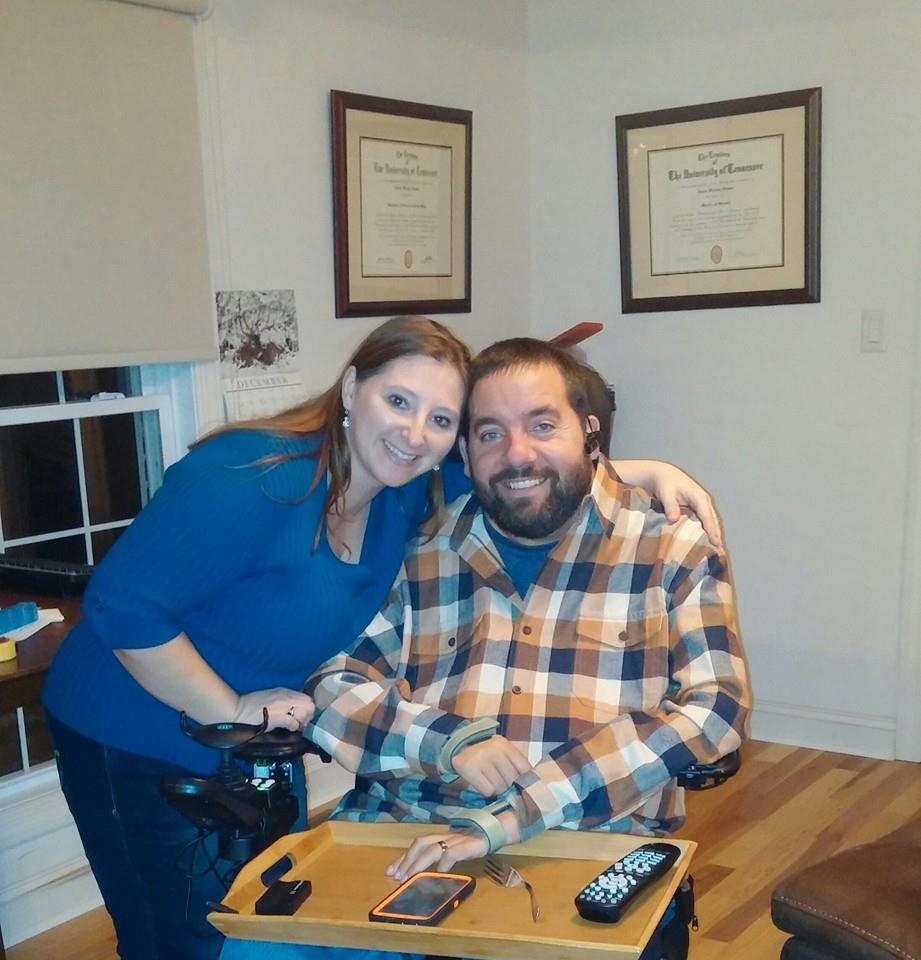 From being a walk-on wide receiver at the University of Tennessee to serving with the US Army on the shores of the Red Sea, Jason Seaton's active life dramatically changed on a snowy, February day in 1996 when he broke his neck while inner tubing in the snow. Having just turned 21 and being paralyzed from the chest down with limited arm movement, Jason found himself with a lot of uncertainty about his new life. It was through having a personal relationship with Jesus and his love for the outdoors that gave Jason a purpose for living.
Jason's love for the outdoors came at an early age. He was hunting ginseng with his dad at the age of 5, shot a grouse and squirrel after getting a 410 shotgun for Christmas at the age of 7, and killed his first buck at the age of 11. Hunting has never meant so much to Jason as it does now! The peacefulness of being surrounded by God's creation often becomes the medicine that strengthens Jason's drive to be positive.
In 2003 Jason put his faith in God and moved an hour away to attend college. Six years later he had earned a bachelor's degree in Social Work and a master's degree in Rehabilitation Counseling from the University of TN while working two part-time jobs. One as a peer support group leader at Patricia Neal Rehab Center and the other as an Independent Living Specialist at the disABILITY Resource Center in Knoxville.
Jason noticed the absence of bobwhite quails in his area. In 2012 he contacted the local Natural Resource Conservation Service office and enrolled his property in their Environmental Quality Incentive Program. This consist of select cutting of trees, eradicating harmful weeds and planting native grasses that attracts insects. Wanting to be more involved in wildlife projects, Jason became a member of his county NWTF Chapter in 2013, the Pigeon River Longbeards, where he was elected President and has served for the past 9 years.
June 2014, Jason's prayers were answered when he became an instant dad to 2 teenage girls and a 6-year-old boy when he married his beautiful wife Angela at their Sevier County farm. Becoming a dad was important to Jason because of his love for the outdoors. Jason got to teach his son how to fish on the same creekbanks he grew up fishing on and hunt the same woods he hunted as a young boy. With over 30 deer, 10 turkeys and an antelope taken since his accident, Jason's hunting highlights have been being with his son when he harvested his first squirrel, dove, whitetail buck and Tom turkey! Getting people outdoors is important to Jason. Anytime he gets a new piece of hunting equipment, he donates what he no longer uses. When Jason isn't chasing wildlife on his farm, Jason can be found sharing his testimony at the local dentition center every few months or at his church where he leads a Veterans group each week.
Past Recipients
2019 Pathfinder Award Winner – Marcus Steury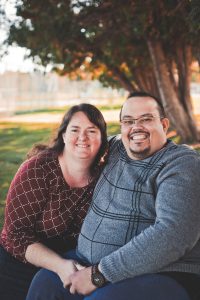 Marcus Steury was chosen from a competitive selection process by the SCIF Pathfinder Committee as this year's Pathfinder Award recipient for the work he does to help other disabled individuals while continuing his passion for the outdoors and love of hunting. He will be honored with this prestigious award at the 6th Annual Beretta and SCI Foundation Conservation Leadership Award Gala located at the Peppermill Hotel Casino on Tuesday, February 4, 2020.
2018 Pathfinder Award Winner – Cory McGregor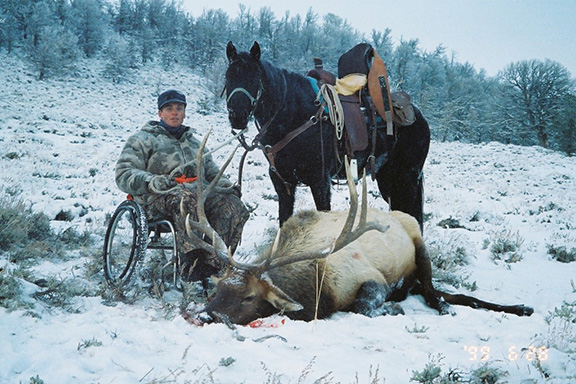 Corey McGregor was an active hunter when in May of 2001 he was injured in a single vehicle rollover on a backcountry road near his parent's home in Clark, Wyoming. He was ejected from the truck resulting in fractured vertebrae at C5, C6, L4, and T0 and T10, where his spinal cord was also severed. He completed his rehabilitation in July of 2001, and that fall was back to hunting.
2017 Pathfinder Award Winner – Matt Cole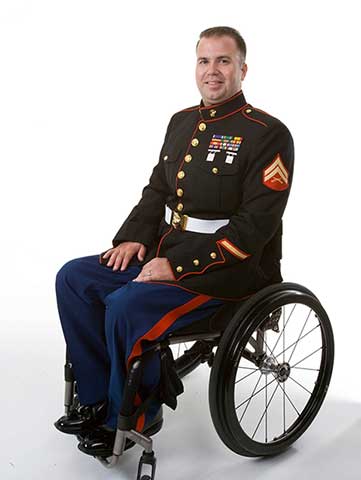 Matt Cole served in the Marine Corps from 1999 to 2006 with a combined 4 years of active duty and 2 years reserve. He was a Crew chief of an Amphibious Assault Vehicle, commonly known as an "AMTRAK". On May 17th 2005, while on his second tour in Iraq, Matt was wounded in action resulting in a spinal cord injury at T-8. After rehabilitation, Matt returned home to Louisiana and was medically retired in 2006.
2016 Pathfinder Award Winner – Ashlee Lundvall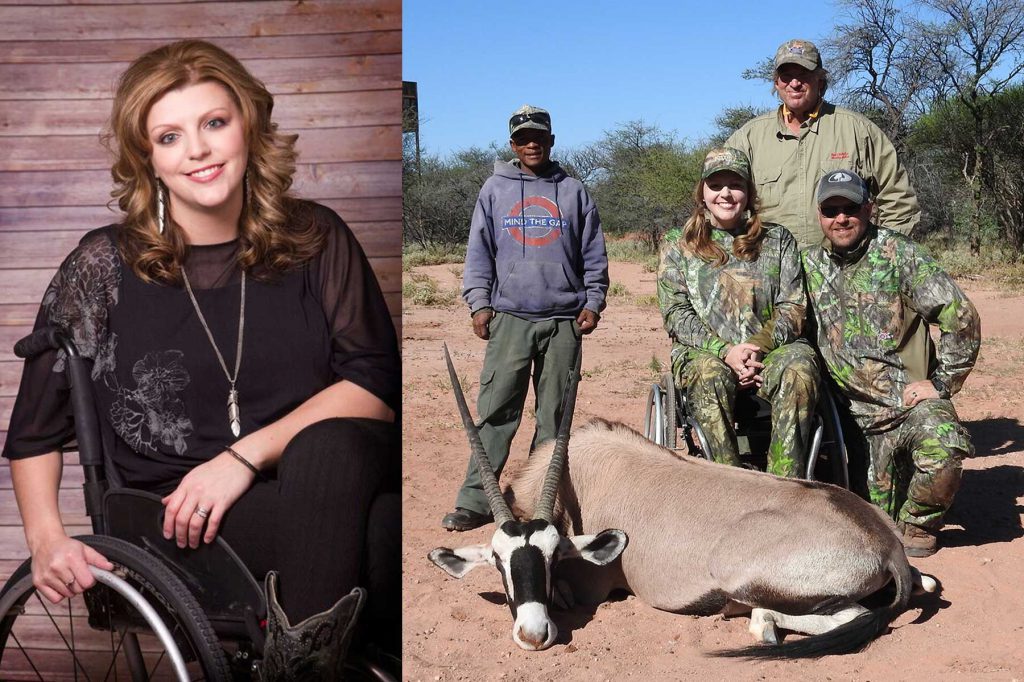 Ashlee Lundvall was an active teenager and four-sport athlete when she was injured in a ranching accident in 1999 while attending a youth camp in Wyoming. A tragic fall on to the wooden handle of a pitchfork blew out her back at T-12, resulting in a complete spinal cord injury and the introduction of a wheelchair to her life. After returning home to Indiana to finish her rehabilitation, Ashlee graduated from IUPUI in 2005 with a BS in Public Affairs, and completed her graduate studies in Biblical Counseling in 2007.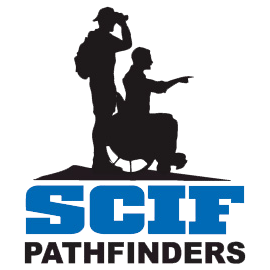 A Pathfinder is "one that finds a way or finds a new route."
SCI Foundation Pathfinders are people who are faced with challenges in life that causes them to find new ways to live and to overcome the challenge of being engaged in outdoor activities. These hunters also give of their time to help their community and promote hunting for other disabled hunters.
The SCI Foundation Pathfinder program provides funding to SCI Chapters in support of their activities that engage disabled, terminally ill, wounded military and veterans who are hunters into the outdoors. Often, the reintroduction to nature and hunting helps these hunters to find their way to adapt to their life changes and challenges and helping others along the way.
Download Here: 2022 Pathfinder Award Application
For more information, contact Kathy Butler at kbutler@safariclub.org, or call direct (520) 798-4892.
Since 2000, SCI Foundation has provided more than $80 million to promote science-based conservation through wildlife research, capacity building in governments, youth and teacher education, and humanitarian programs that show the importance of the hunting community in society around the world. Growth of SCI Foundation has continued to gain momentum through charitable donations from SCI members and direct grants from local chapters and the SCI organization. Throughout the world, SCI's approximately 50,000 members and 190 chapters contribute time, talent, and financial support to local, national, and international projects.