Krieghoff K-20 Parcours Sweepstakes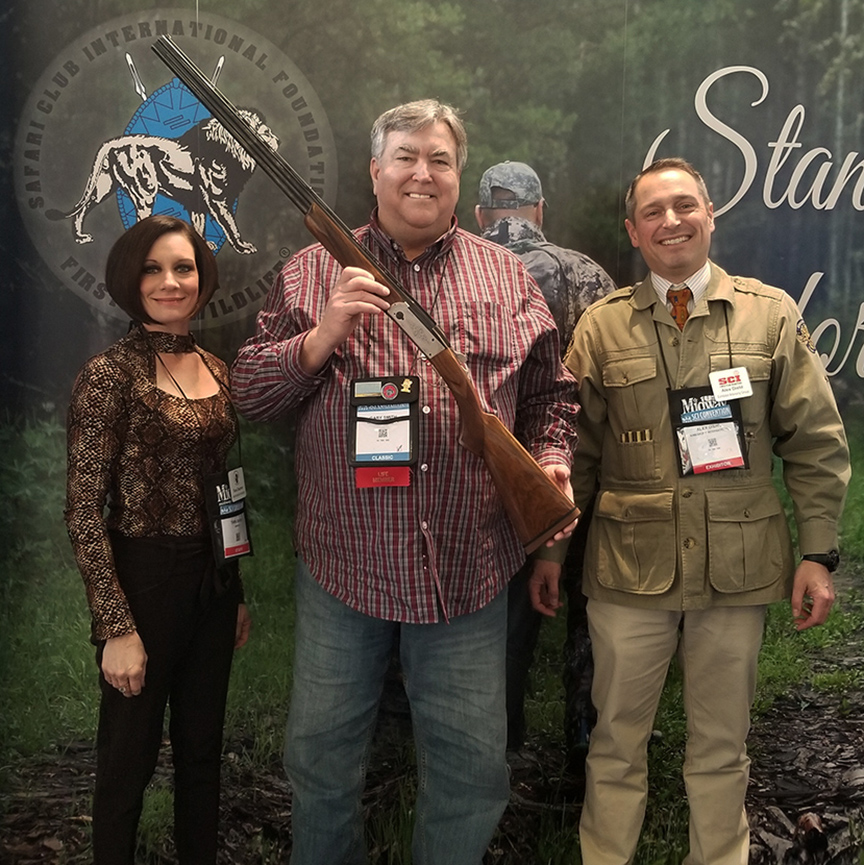 Congratulations to Gary Smith (center) for winning the Krieghoff K-20 Parcours shotgun generously donated by Krieghoff International, represented here by Alex Diehl (right). The drawing was held at 2 p.m. Saturday at the SCI Foundation booth at the SCI Convention in Reno, NV. Dieter Krieghoff and SCI Foundation President Warren A. Sackman, III were present for the drawing. A special thank you to Krieghoff International for their continued support of SCI Foundation and our wildlife conservation and outdoor education programs.
For more information about the Krieghoff K-20 Parcours Sweepstakes, including the sweepstake's rules, contact Kimberly Byers at (520) 798-4891 or email at kbyers@safariclub.org
Since 2000, the SCI Foundation has provided more than $80 million to promote science-based conservation through wildlife research, capacity building in governments, youth and teacher education, and humanitarian programs that show the importance of the hunting community in society around the world. Growth of SCI Foundation has continued to gain momentum through charitable donations from SCI members and direct grants from local chapters and the SCI organization. Throughout the world, SCI's approximately 50,000 members and 190 chapters contribute time, talent, and financial support to local, national, and international projects.