Krieghoff HUBERTUS Rifle Sweepstakes
Drawing Held Saturday, January 22, 2022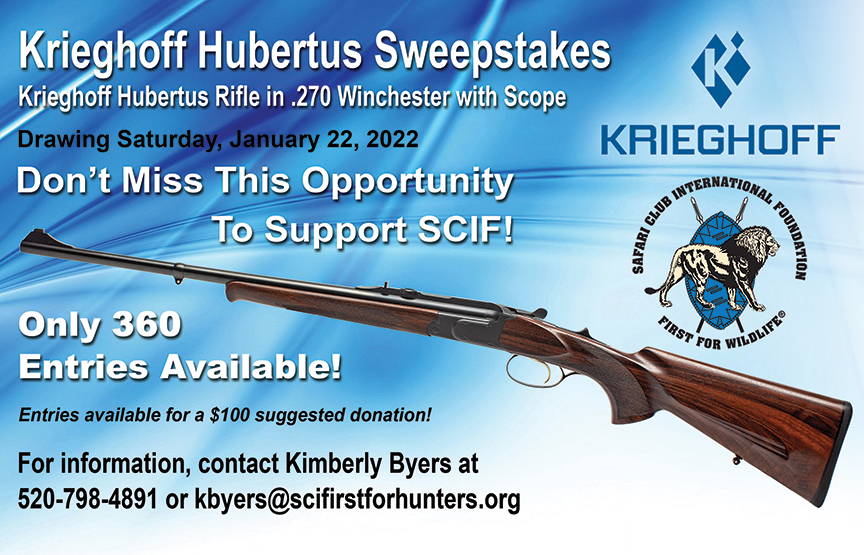 Don't miss your chance to win an amazing Krieghoff Hubertus Single Shot Rifle with upgraded cat001 wood, blued finish with border engraving, and gold trigger in .270 Winchester and Scope.
Only 360 entries are available.
The Krieghoff Hubertus – The Joy of Simplicity
Perfection is essential. For us, as hunters and shooters, a single shot rifle is always something very special its simple beauty and versatility makes it the rifle for those precious moments in our lives that call us to the hunt. Krieghoff Combi-Cocking Devise: Every Krieghoff has a Combi-Cocking Device and can be carried safely with its hammers uncocked. Just before a shot is fired, the ergonomically designed cocking slide is pushed forward with a smooth, practically noiseless motion. The gun is now cocked and ready to shoot. If the shot is not fired, you can uncock the gun again simply by pushing the cocking device all the way forward and letting it slide back. If the cocking slide I s left in the forward position, the gun is automatically re-cocked upon opening, the same as a self-cocking firearm. After the gun is reloaded and closed, it is ready to be fired immediately. Krieghoff's combi Cocking Device offers important advantages without compromising safety when fast shooting is required, as when hunting big game. Krieghoff Universal-Trigger System: Firing quickly and intuitively to hit the target: hunting situations demand rapid, reliable responses. Only an optimized trigger enables you to make the most of every opportunity. A trigger pull weight being too heavy compromises accuracy. If the trigger pull weight is too low, inadvertent firing is a risk, due to icy fingers that have lost their feeling during a driven hunt in winter, for example. Krieghoff's Universal Trigger System is set to release cleanly and precisely at 1200-15010 grams, without the risk of doubling. Precisely hitting the target over long distances demands a stable rest, a steady pulse and a trigger that releases precisely and with minimum resistance. That's why the Krieghoff Universal Trigger System includes a set trigger. The standard automatic set (hair) trigger release make safe handling even easier. To uncock the gun, move the cocking slide to the rear position and it automatically releases the set trigger.
A special thank you to Krieghoff International for their continued support of SCI Foundation and its mission to ensure the future of wildlife through conservation, education, and hunting.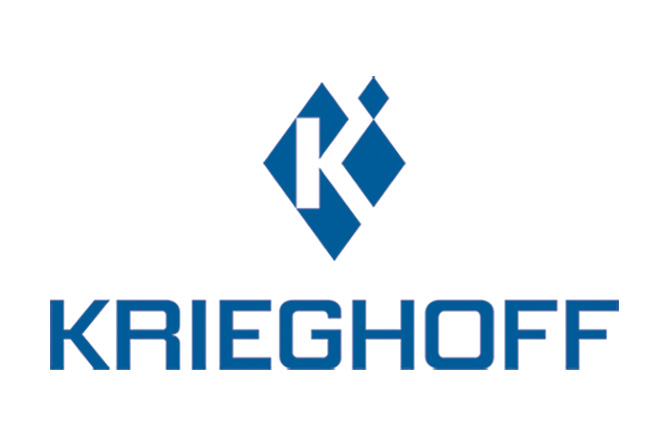 For more information on the Semprio and the entire Krieghoff Hunting line, please visit

www.krieghoff.com
To purchase tickets or for more information about the Krieghoff Sweepstakes,

rules

, or to purchase tickets contact Kimberly Byers at (520) 798-4891 or email at

kbyers@safariclub.org
Since 2000, SCI Foundation has provided more than $80 million to promote science-based conservation through wildlife research, capacity building in governments, youth and teacher education, and humanitarian programs that show the importance of the hunting community in society around the world. Growth of SCI Foundation has continued to gain momentum through charitable donations from SCI members and direct grants from local chapters and the SCI organization. Throughout the world, SCI's approximately 50,000 members and 190 chapters contribute time, talent, and financial support to local, national, and international projects.