2023 Veterans Breakfast
A perfectly executed color guard presented by Tennessee Wildlife Resources helped to kick off our annual Veterans Breakfast last week.
Thanks to generous sponsorship from Trijicon, veterans were able to get into this event and enjoy their breakfast free of charge.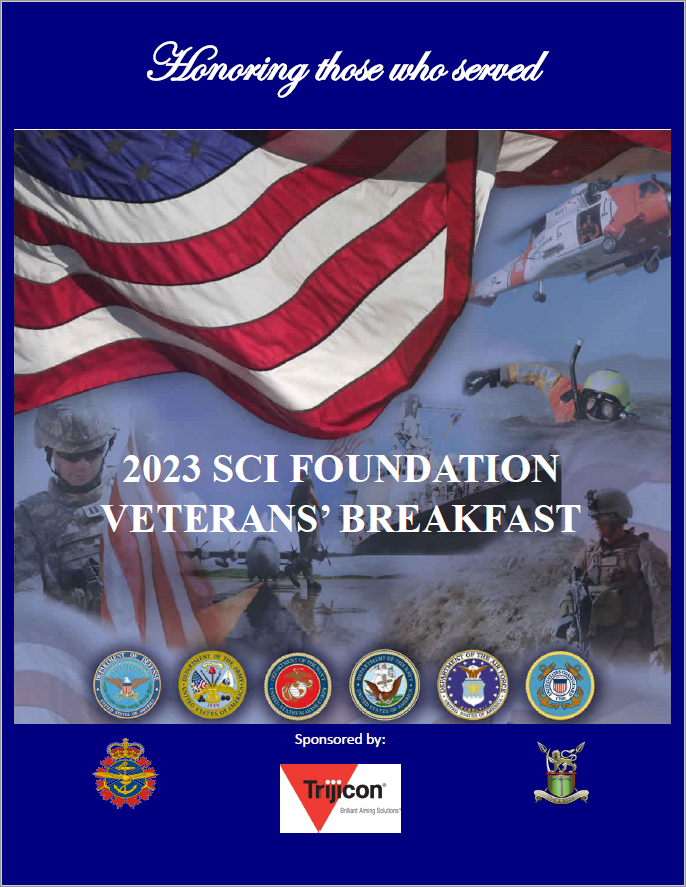 Remarks from President of SCI Foundation, Brook Minx:
"It is great to be able to honor our service men and women. This is an SCI tradition where volunteers from both the Foundation and Chapters give back. The chapters of SCI have impacted over 450 veterans and their families last year, providing outings, hunting and fishing trips to veterans; giving them an experience that lets them know how much we appreciate them. On the Foundation side, our Pathfinder grants also support these veteran activities and this fiscal year (FY23) we have assisted in providing over 200 veterans and their families events that honor their service. I am proud of our ability to give back in multiple ways, but more importantly I am grateful of every one of you in this room for your service to your country, to each of us and the sacrifices you have made, all, so we can be free and safe. It is no small thing what those still serving and those that have served, veterans, are doing and have done for us; so, I want to personally thank each of you for answering the call to service your country and keeping us safe.
Thank you – and here's to you!"

Brook Minx, President of SCI Foundation
Thank you again to Frank Sullivan who was our honored combat veteran this year. Frank will be hunting Axis Deer at the Lazy CK Ranch thanks to funding from this Veterans Breakfast and generous support from Lazy CK Ranch.
Thank you, Veterans of SCI Foundation, for helping to provide the opportunity we have to carry on the rest of our mission today. We'll continue doing what we can to provide meals, hunting opportunities, outdoor adventures, and, continual reminders of your valuable contributions through our strong Chapter network.
Thank you to our Veteran's for helping us live safe and free!