2023 Beretta & SCI Foundation Conservation Leadership Award Gala
SCI Foundation's Beretta Gala is our signature fundraising event each year. The requirement of every item being a 100% donation to SCIF makes it the single greatest night of fundraising in the hunting industry. Equally important, it is one of the few opportunities we get to break bread and build relations with you who make this important mission possible for the future of wildlife. Our 8th annual gala was once again one for the history books thanks to record attendance and participation from each of you who made plans early. Thank you for making this night what it was!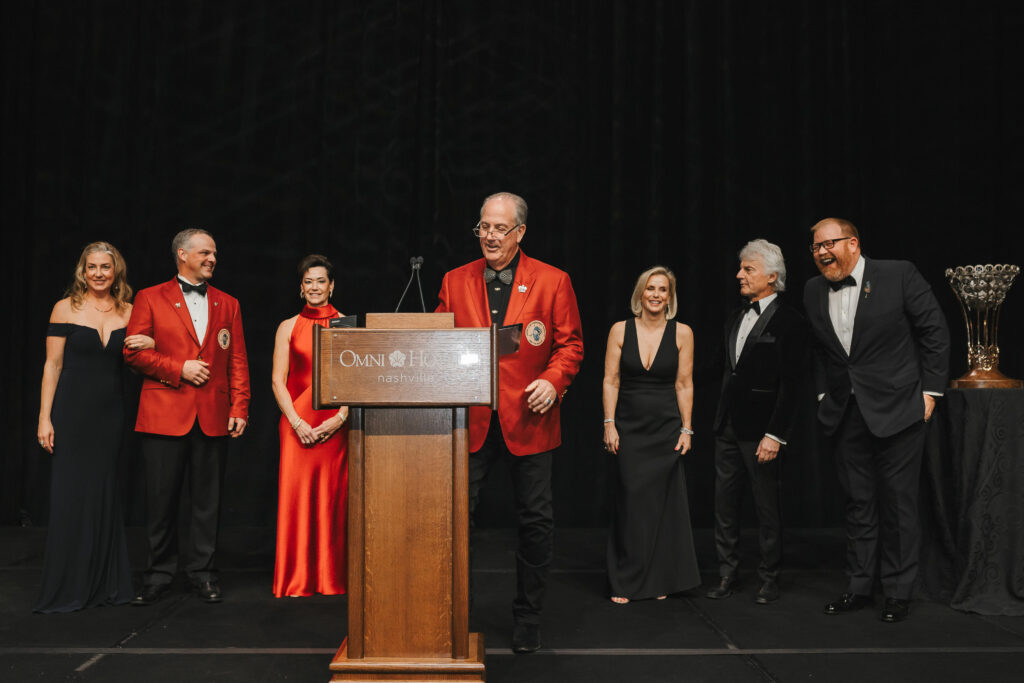 The highlight of the evening was the much-anticipated announcement of this year's Conservation Leadership Award Winner, which was Mary Cabela. Especially fitting for this year's convention theme, "Women Go Hunting", Mary Cabela is the epitome of a hunter-conservationist and a true leader in the world of hunting and of conservation. A judge panel of 40+ leaders in the hunting community review each application, discuss, and vote, to ensure no bias in the selection of this coveted award. Winners are not only required to have extensive hunting experience but also generous contributions to Conservation, Education, and Humanitarian Service efforts in both financial resource and in time. Throughout her life Mary has been a strong supporter of many conservation organizations. Her most recent focus has been transforming Cabela Family Foundation into one of the world's foremost conservation foundations.
Thank you for all you continue to do for wildlife, Mary. And all nominees from this year. It's always inspiring to meet and learn from each of you who dedicate so much of your lives to leading conservation-education-humanitarian efforts in your own impactful ways, and it's our honor to share your stories.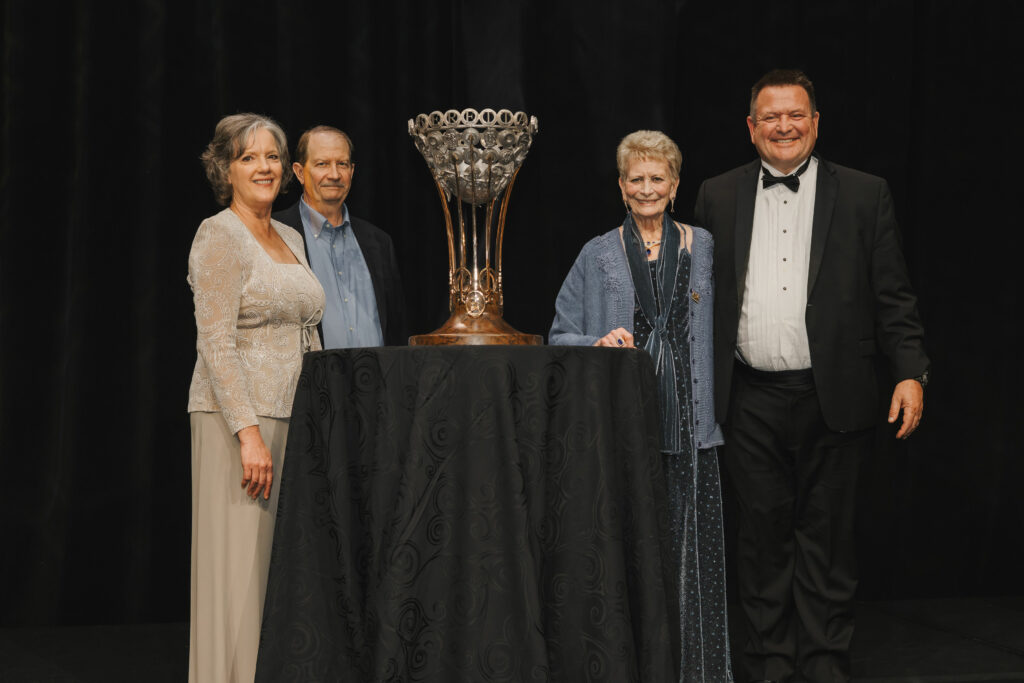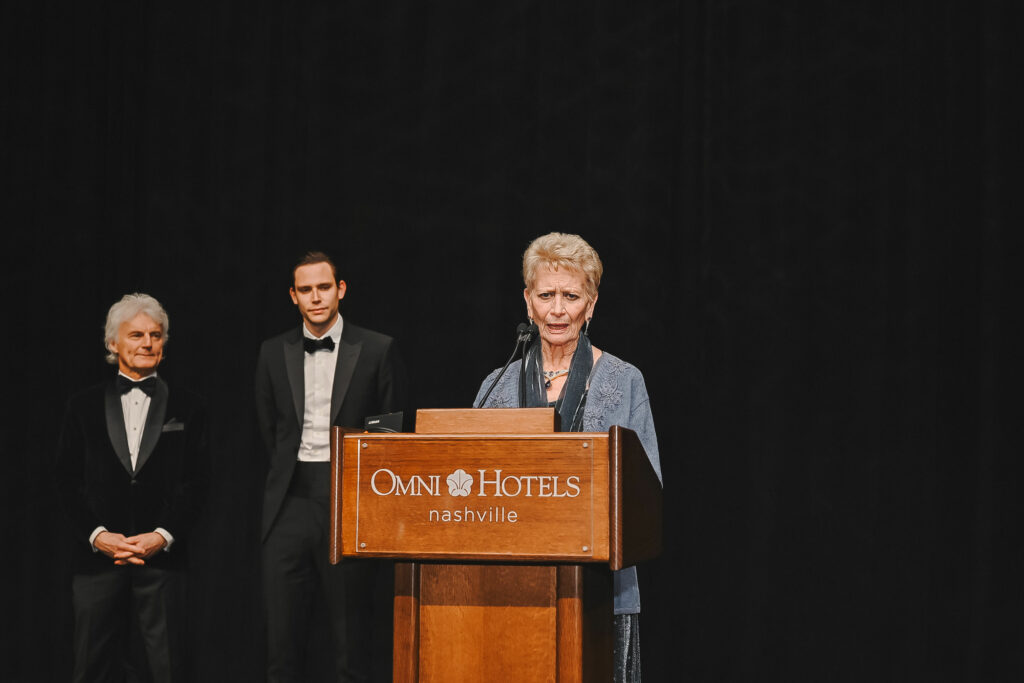 "I cannot separate conservation from God and family. My relationships with Him, my loved ones, and with wildlife are nurtured in the outdoors. Conserving that is essential."

Mary Cabela – 2023 Beretta & SCIF Conservation Leadership Award Winner
There are many ways hunters choose to donate to SCI Foundation. The Beretta Gala Committee works hard to procure donations that continually make for an exciting fundraising auction every year. One of the highlights this year was the Pathfinder Hunt generously donated by Venator Cardrona Safaris. The winning bidder will have their choice of 2 options:

All-inclusive package for one hunter and one non-hunter, including Red Stag up to 650″ SCI, Gold Medal Fallow Deer, Tahr, Chamois, Ram, Goat, and an additional Red Stag 500-550″ SCI for the Pathfinder Award Winner.

All-inclusive package for 3 hunters and 3 non-hunters, including 3 Red Stag 500-550″ SCI, and an additional Red Stag 500-550″ SCI for the Pathfinder Award Winner.
Congratulations to the 2023 Pathfinder Award Winner, Dustin Berg. You can read more about his inspiring example here: https://safariclubfoundation.org/2023-pathfinder-announced/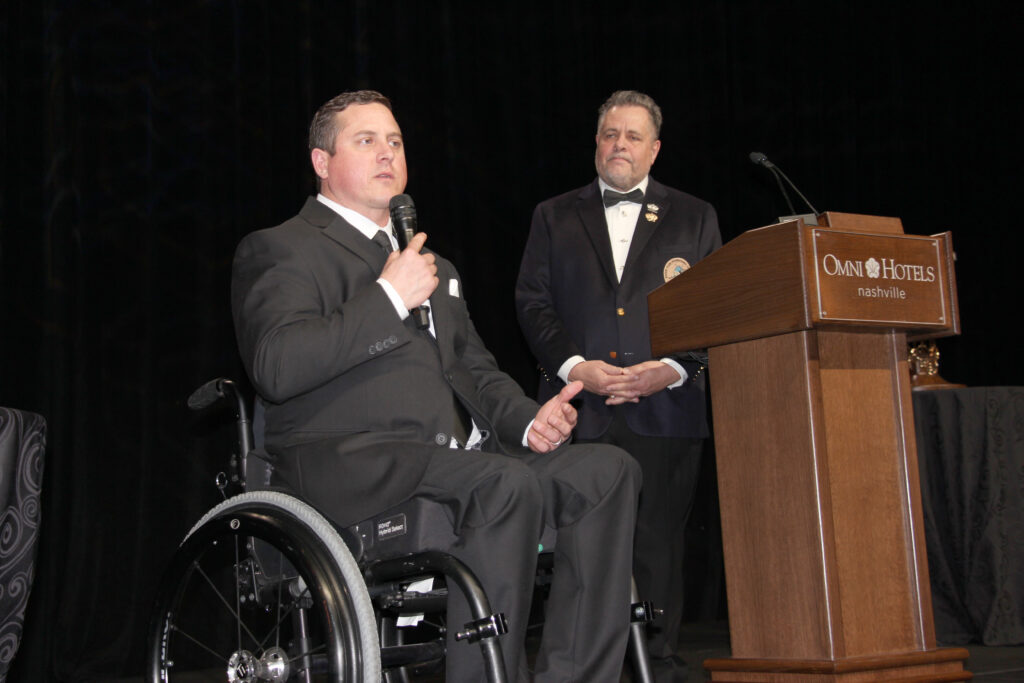 If you're a regular Beretta attendee, you noticed the re-visit of a very unique auction item this year. There's a new opportunity that will forever name the most dedicated supporters of SCIF's mission, the Conservation Champions Trophy. This Lion of Judah sculpture by Stephan LeBlanc has been created for those who have "been there and done that" but still want to support the Foundation at the Beretta and SCIF Conservation Leadership Award Gala live auction. The high bidder at each year's gala will have their name engraved on the base of this incredible sculpture, and then keep the sculpture at their home until next year's event when it will be auctioned off once again to the highest bidder!
Here is a way to be recognized for all you do for Conservation with no strings attached. You contribute because you believe in SCI Foundation's mission.
During the 2022 gala, Brian and Denise Welker were the first donors to be honored as our first Conservation Champions. Their winning bid of $130,000 shows how dedicated they are in trusting SCI Foundation to put their donation to work in the best possible way. Promoting hunting and wildlife conservation for the species that need it most. In a similar display this year, Buck and Ann Woodruff won the right and have generously done the same. Both couples truly have been there and done that, and we thank them for their continued support as true philanthropists and Conservation Champions.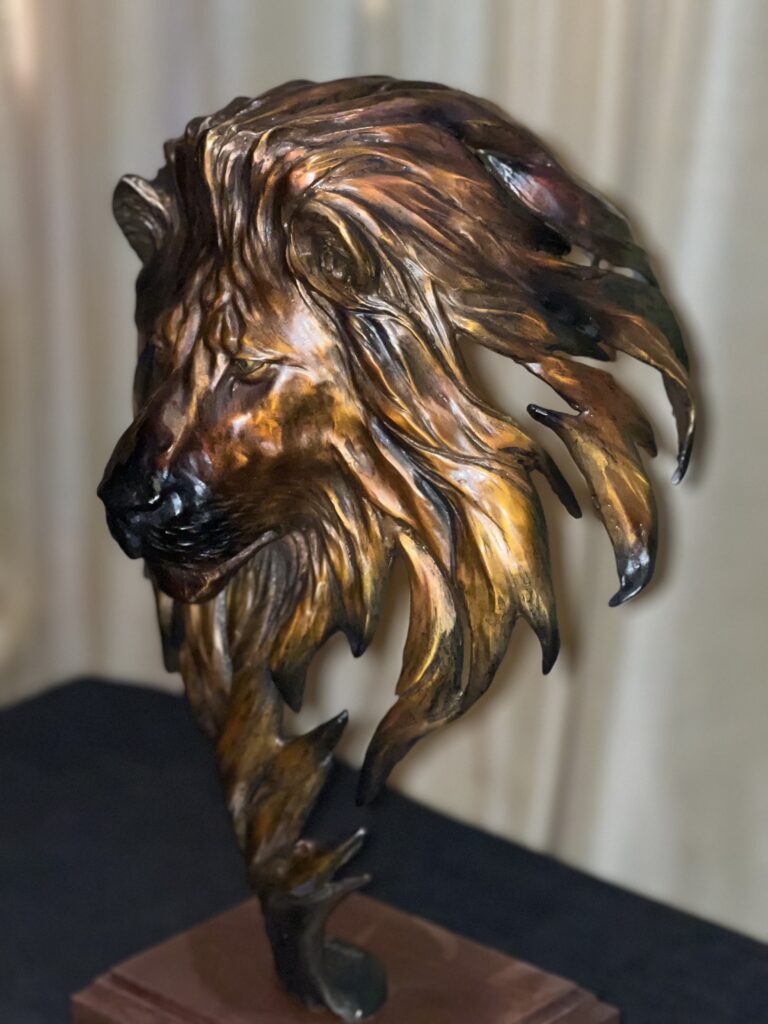 As we stay busy with conservation-education-humanitarian programs 12-months strong all year, there are only a few rare moments we get to meet face-to-face with you who make this work possible. Thank you to all who made this a record-attendance year, congratulations and thank you to Mary Cabela for all you do, and we can't wait to see you all in Nashville again next year.